Are you eager to buy a new car and desperately looking for car loans? Well, before opting for a car loan you need to keep one thing in mind. You should only go for a car that meets your budget. This way you will not end up in financial trouble.
For acquiring the car loan, you need to do a bit of homework on your part.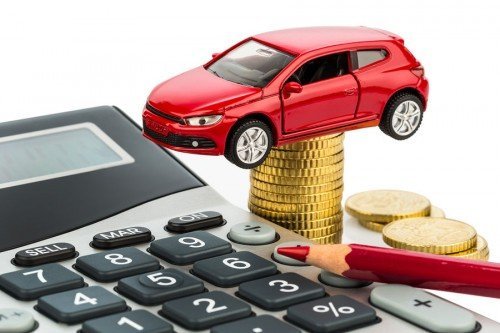 Tips for Getting the Best Car Loan Deal
Review Your Credit Report for Errors
You should first get your credit report from all the three major credit bureaus. This includes the TransUnion, Equifax, and Experian. You should check out the reports for any errors because the lender might refer to any of the three reports.
Check Your Credit Score
Check your credit score also because it will affect the interest rate that you will have to pay on loan. Once you are done with these steps, you are all set for loan shopping.
Get Hold of Short-Term Loans
When you have to get a car loan, then you should look for short-term loans. The truth is that the long-term loan may reduce your monthly payments, but it will eventually drive up the total cost that you will have to pay for your car.
Identifying the Different Aspects Related to Your Car Loan
The mistake most people do when looking for a car loan is that they just look at the monthly payment. Well, it will not be a smart move on your part. If you just look at the monthly loan payment, then you will never get a clear idea of the actual cost of the car.
At the same time, it will be difficult for you to figure what you are getting for your old vehicle and you will not have a clear idea about the interest rate also. The artificial low monthly payments will hide the fact that you are paying more for your new car.
This is why it is essential that when you opt for anauto loan, then you have to consider the value of trade-in and the financing also. Remember the salesperson at the dealerships will not educate you about the intricate aspectsof the loan. They will just discuss the monthly payments that you can afford to pay.
Invest Time and Effort to Choose the Best Lender
It can also be tough decision to choose your lender. You can get car loans from banks but remember they have got conservative policies. The banks can only be a good option for those who have a good credit score.
However, you can refer to credit unions, and they do grant car loans at low rates. The most convenient option is to acquire the car loan from online lenders but make sure that you go for a reputed online lender only.
If you feel that you lack the technical understanding needed when applying for a car loan, then the best approach is to consult a professional service that can guide you about auto loans. This way you will not fall prey to a scam.