The items that we are surrounded by influence our way of living.
What we touch, what we see,
When well crafted, well chosen,
Allow us to see the beauty in the ordinary,
The intricate patterns of the threads
On the wooden floor
In the middle of the living room
Creating a storytelling tapestry
For all who walk by
Or on.
They also tell a story to those who surround us, of what we love,
What we care about,
And why we love the way we do.
The reflection of the sunlight off of
Grandmother's china or
Picture frames of birthdays and wedding days
Or a well purchased candelabra at an antique store
Show off the personality of the owner
As much as
Makeup or
Curled hair or
Clothing.
Therefore,
We should put the most thought into what we choose
To surround our lives with.
What sparks joy at the touch,
Puts light into the eyes,
Puts the zest for life in our souls.
This is the reason why
What we buy
Is important to our
Very well being,
Because what we do,
What we own,
And what we choose to own,
Shapes us, down
To the last thread of the last southwest rug
On the wooden floor
In the middle of
The living room.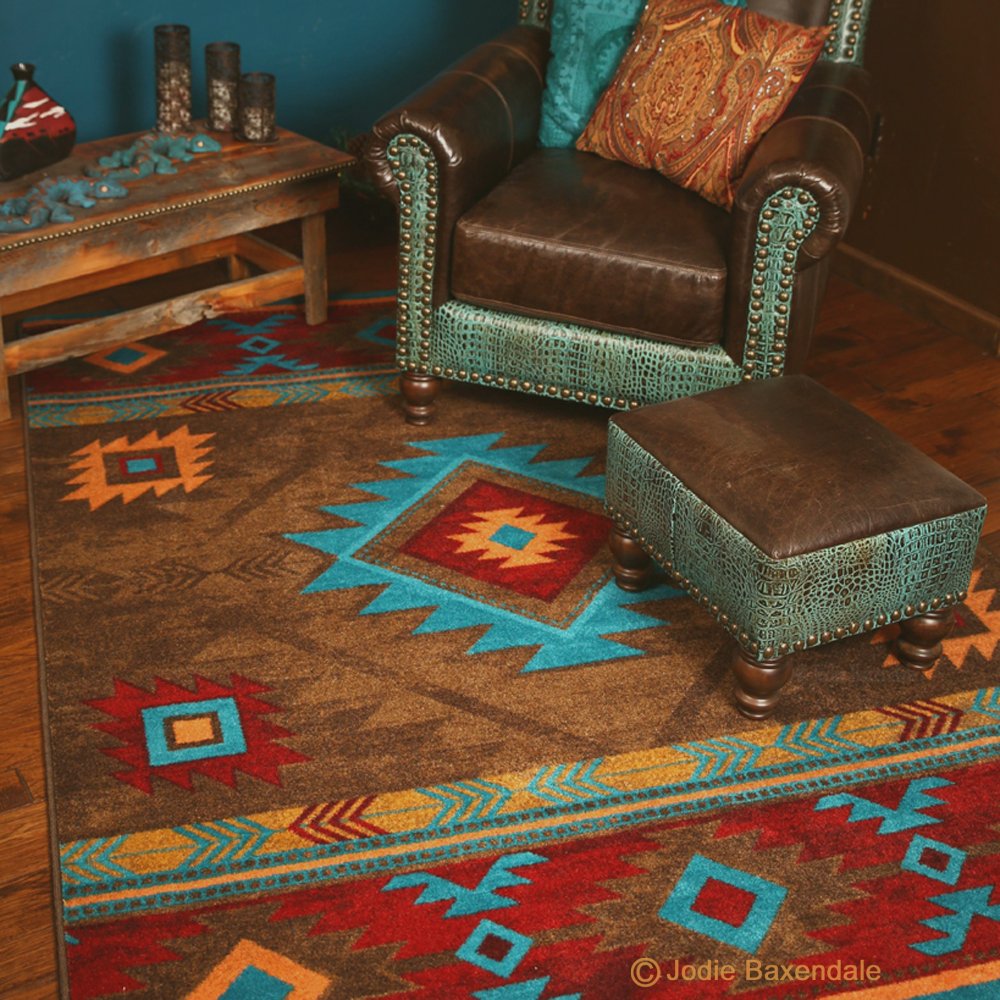 Southwest Interior Design
Everything in the home, all at once, combining to form the greatest possible style. The greatest sense of peace, the greatest feeling of belonging, the greatest statement that You Are Home. For everyone, this is different. For me, this is expressed in a very specific way. It is expressed in southwest style and the memories and nostalgia that creates for me. The memories of growing up, helping my relatives on their farm, learning the feeling of a hard days work. Looking back on how you spent your time that day and being grateful for everything you accomplished.
To me, this is expressed through the style of the Great American Southwest. The rolling fields, looming mountains, and sprawling plains. The cow skull on the wall, the area rugs from Southwest style art strewn across the floors, and the knowledge that most everything in my home was made with care and appreciation for the history of the American Southwest is what brings me peace.
All of the pieces of my interior design coming together to remind me who I am, where I came from, and why the Southwest will always be so important to me.