Clean, more peaceful and organized bathroom is a wish for the most of us, but how you handle with all struggles when it comes about your bathroom. Do you maybe clean it everyday and still it is hard ?
You do not need to worry from now everything will be easy i mean everything that is related with your bathroom, organizing , cleaning e.t.c.
We have picked up a few groups of the most useful and incredibly ingenious bathroom hacks that will completely change your life. These are real time savers and the most efortless ways to keep your bathroom always shine and organized like never before. Enjoy!
BATHROOM IDEAS
1.How To Clean Bathtub Jets with Basic Household Ingredients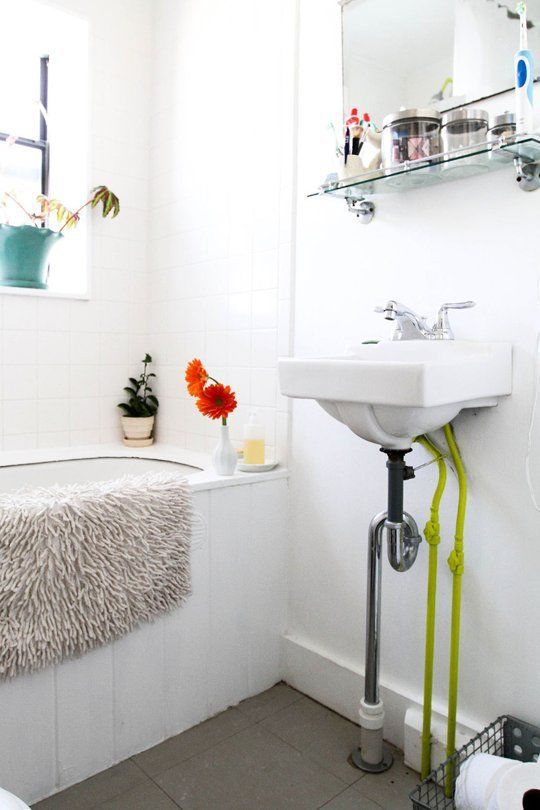 source
2.Unclog Your Commode With Eco-Friendly Toilet Bombs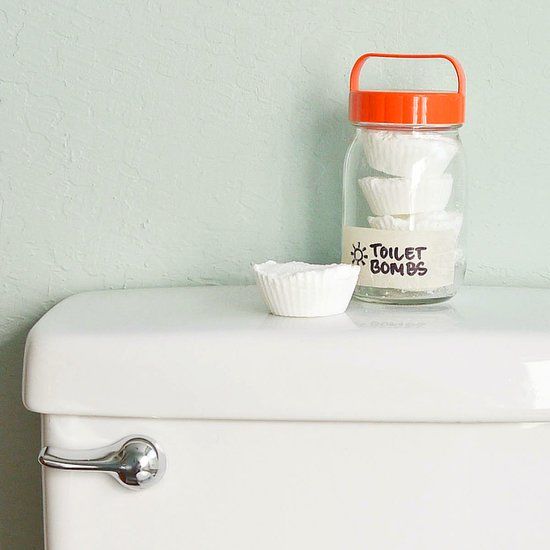 source
3.You don't need to settle for a dingy toilet scrubber.  Transform a fun vase or jar into a scrubber holder.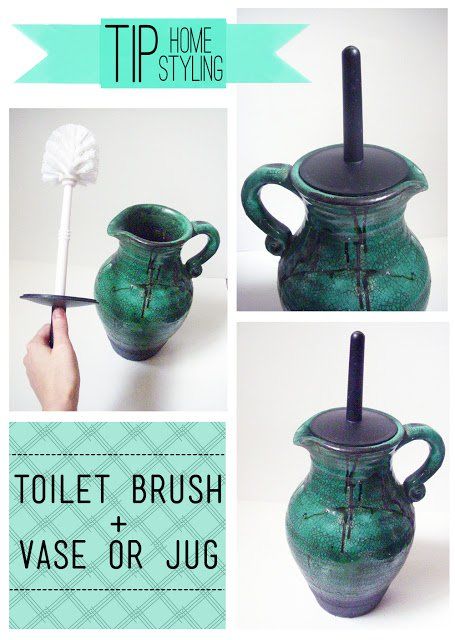 source
4.Magnetic strips for hair supplies, tweezers, nail files, etc.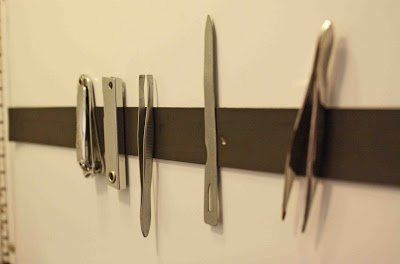 source
ORGANIZE THE BATHROOM
1.Cut notches in the cabinet shelf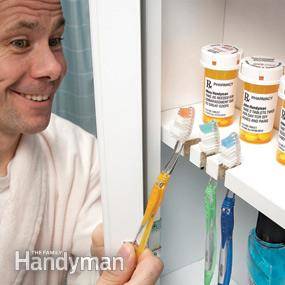 source
2.Store shower supplies on a handy shelf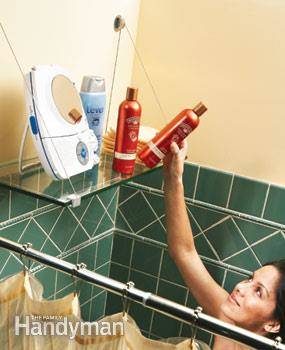 source
3.Use PVC pipe curling irons and cords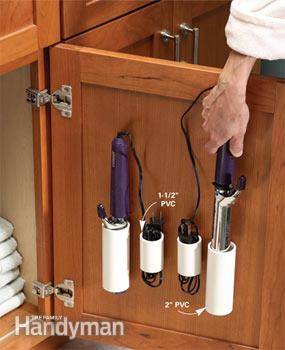 source
BATHROOM CLEANING TIPS
1.Use a Pair of Pantyhose to Clean Glass Shower Doors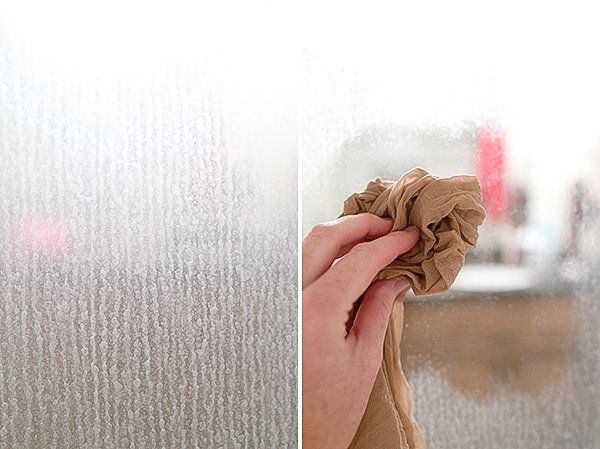 source
BATHROOM ORGANIZATION – ON A BUDGET
1.Organizing Toothbrushes & Toothpaste Out of Sight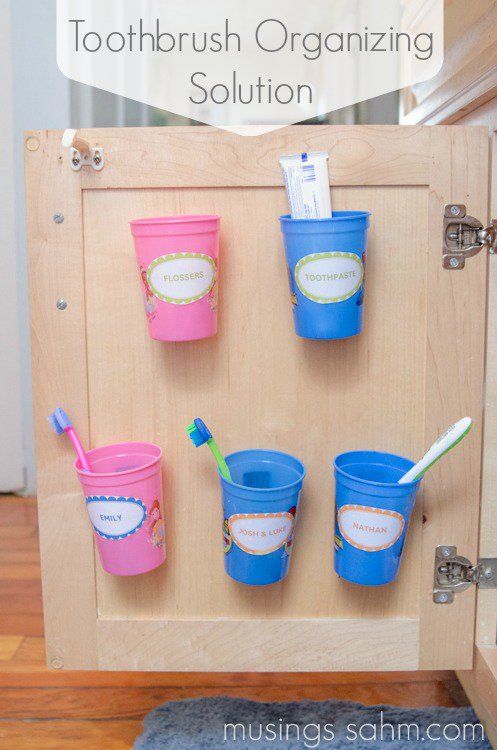 source
2.Use PVC pipe and plastic tie straps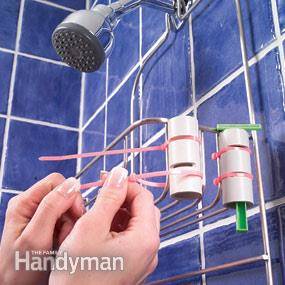 source
3.PVC Pipe Toothbrush Holders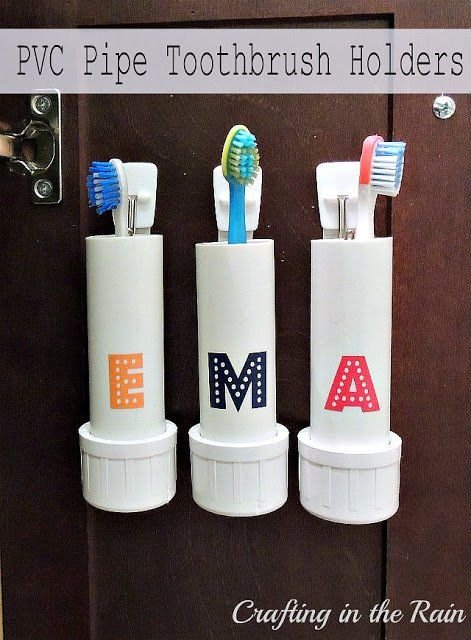 source
4.Lego Soap and Hand Sanitizer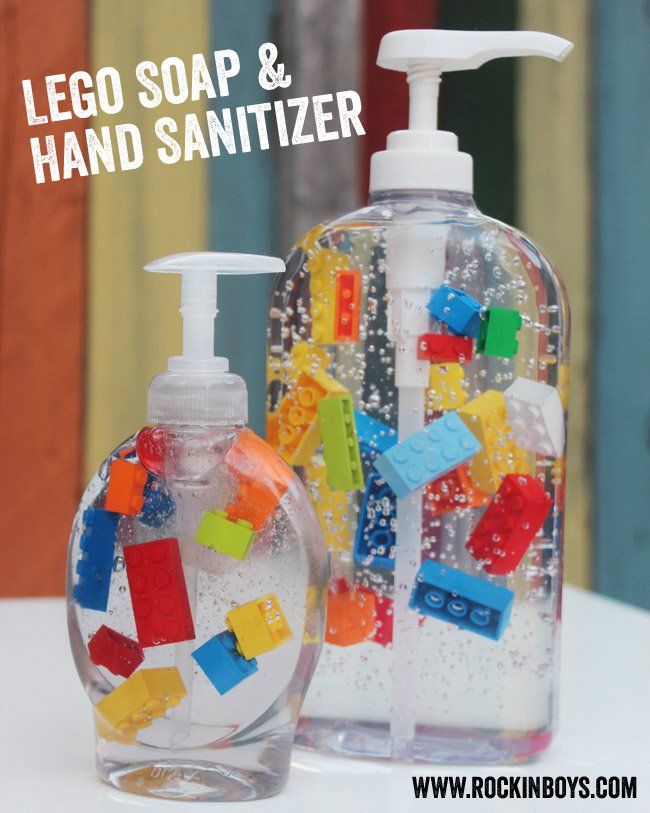 source
MORE BATHROOM TIPS
1.DIY mason jar light fixture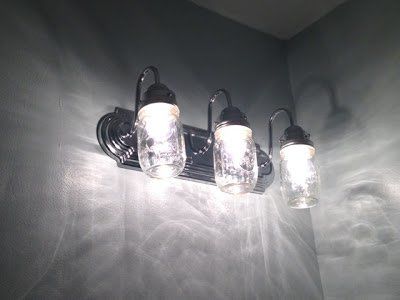 source
2.How to keep your bathroom mirror fog-free!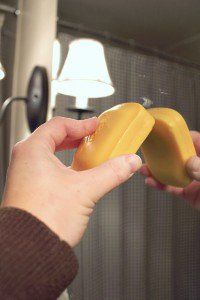 source