The creativity has no limits and the lamp is just one of the things that proved for this. The designer of this lamp is Richard Clarkson and this lamp is definitely the most amazing lamp i have ever seen.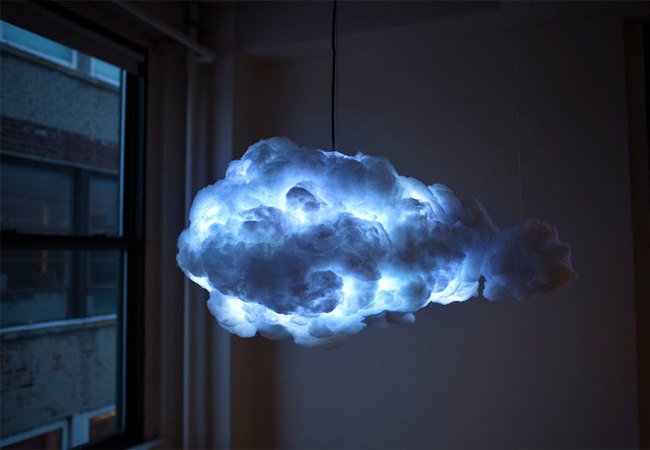 It reproduces the sounds and flashing lightning of a real storm (but without the rain and inclement weather). It will make the perfect personal storm based on your movements. There is also a bluetooth speaker so you can play your own tunes though it. It creates a special light show based on your movement and it is so incredibly. Really awesome. Watch the video below and enjoy!
Cloud from Richard Clarkson.