If you leave in the house than you are a lucky man, especially if you have a good big yard where you can enjoy. For complete enjoyment in the nature maybe you do not have time but why not bring the nature in your yard.
In this video below , courtesy of Better Homes and Gardens, Jason Hodges transforms a barren concrete courtyard into a comfy, vibrant day bed out of grass — and it's perfect for a backyard picnic or an afternoon nap.
He has an awesome DIY idea for every backyard and we really recommend this project to everyone.
At the end Jason then fills his raised garden with soft leaf buffalo turf, a type of grass that's easy to look after and nice and soft to the touch. Look below in the video to see the whole DIY backyard project and enjoy!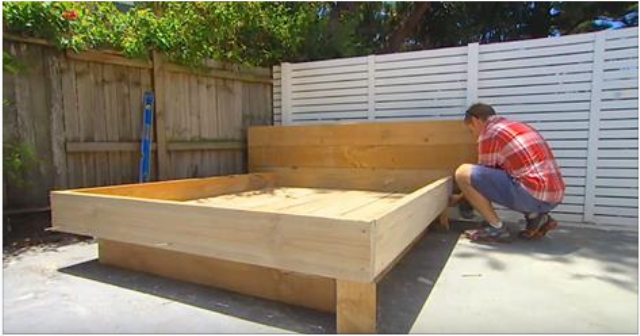 Better Homes and Gardens