If you are into crafts then you probably have millions of different craft supplies at your home. And you probably often find yourselves looking for quite a long time for something without even finding it. Is there something more frustrating than that? I don't think so. Are you looking for possible ways to organize and store your craft arsenal neatly? Well, it seems like you find some pretty good ideas that you will find super useful. Scroll down though this article and see the Perfect Craft Supplies Organization Ideas For A More Efficient Work. Thanks to these hacks you will be able to finish the tasks with ease for a shorter period of time cause you will exactly know the place of each supply.
Clear Storage Supplies Storage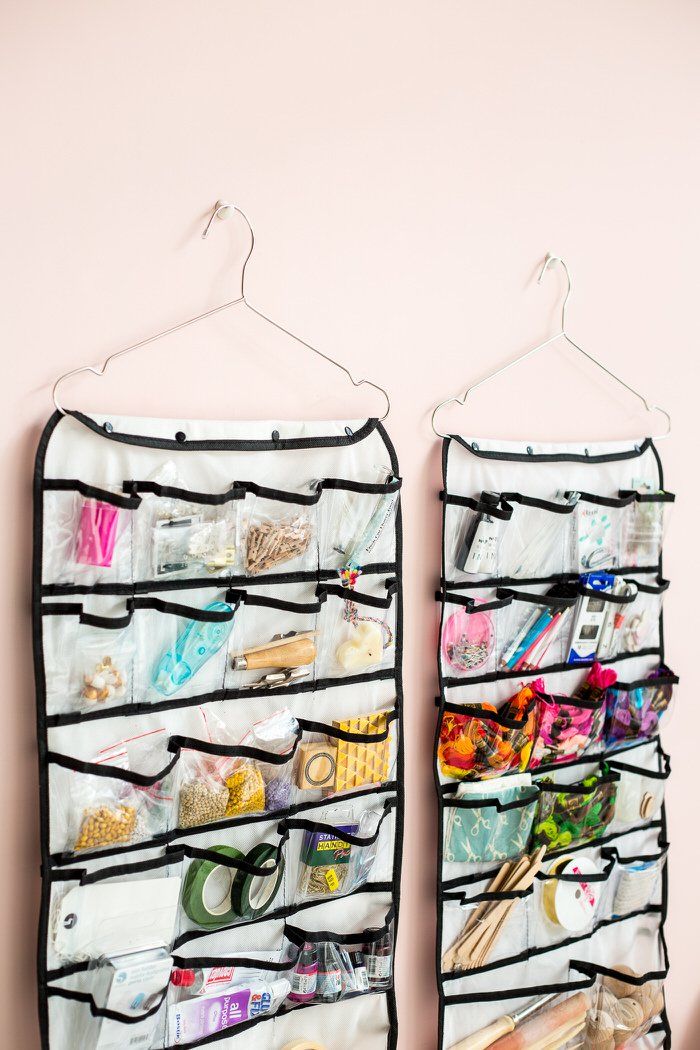 Closet Storage
If you have an extra closet in your home and you have tons of u necessary things in it, then you should definitely consider the idea of turning it into a craft "room". You will have all your supplies at one place and you would love to come here and work.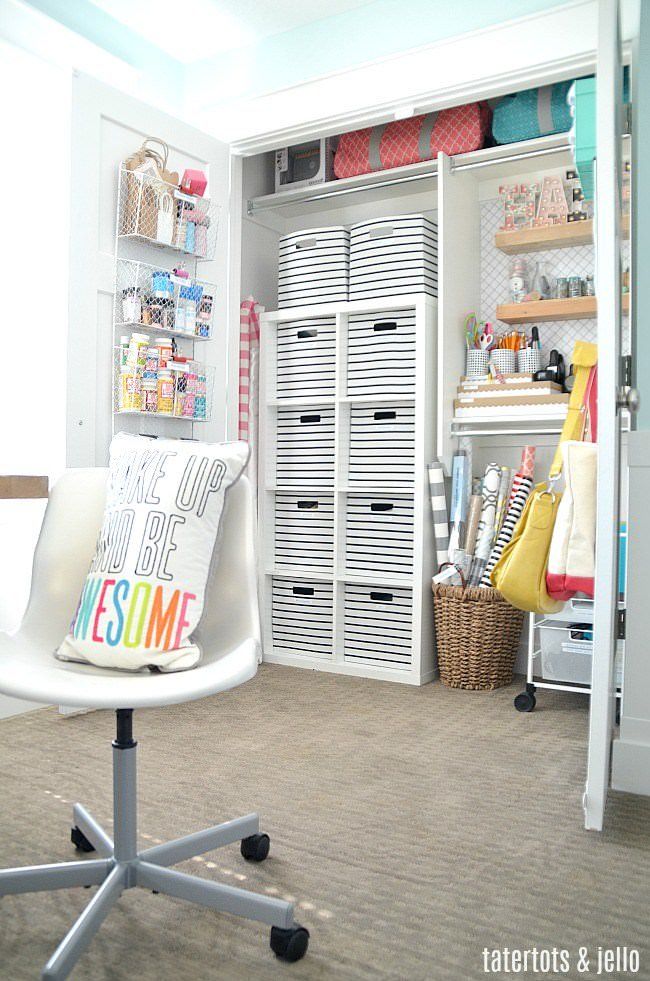 Paint Storage Tower Storage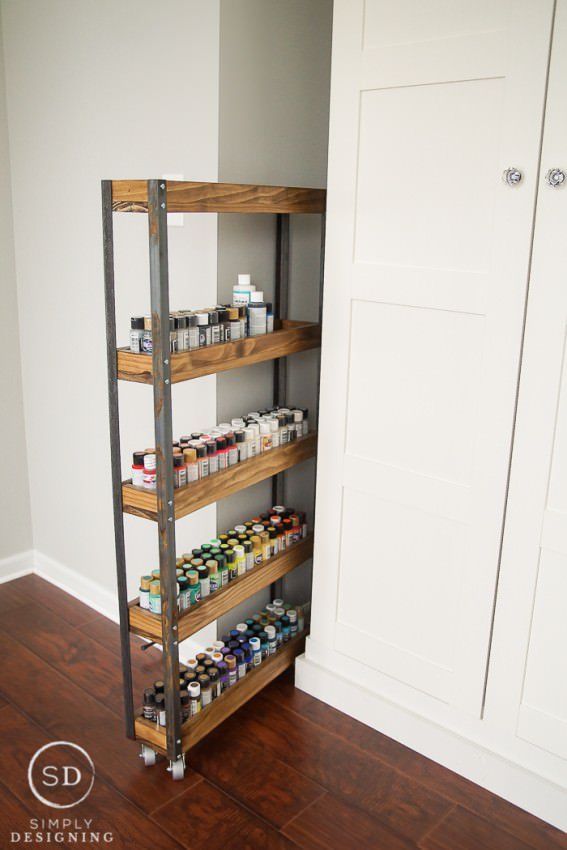 Craft Supply Wall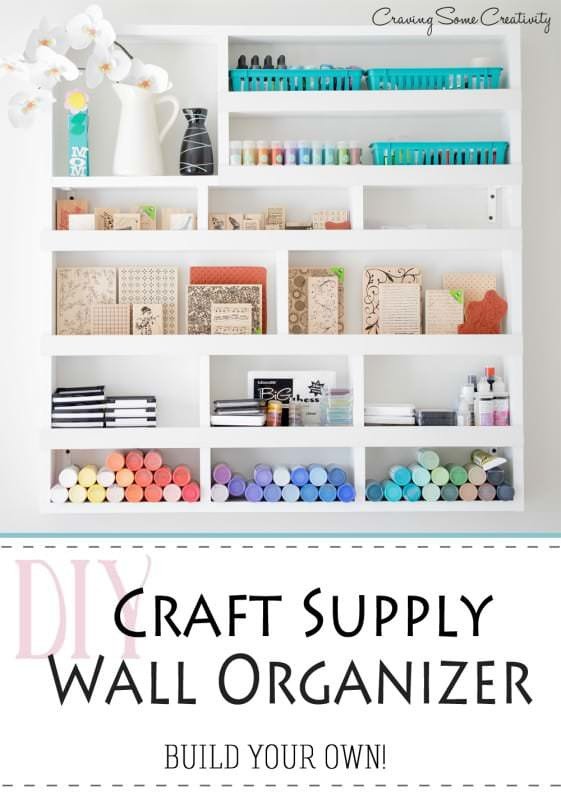 Labeled Plastic Boxes Organization
Is there anything better than keeping everything in labeled boxes? Once you try out this storage idea you will never want to go back to what you had before. Say goodbye to dust and dusting!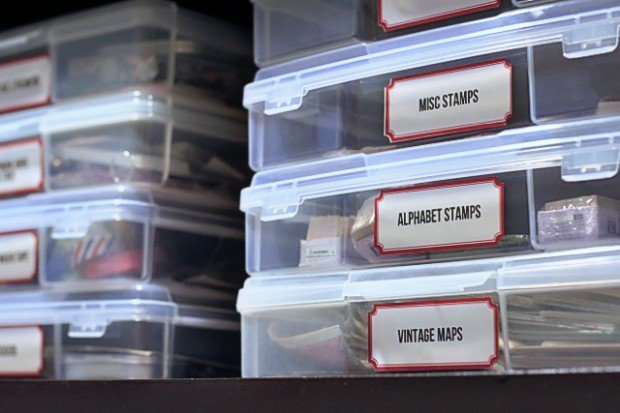 Yarn Organization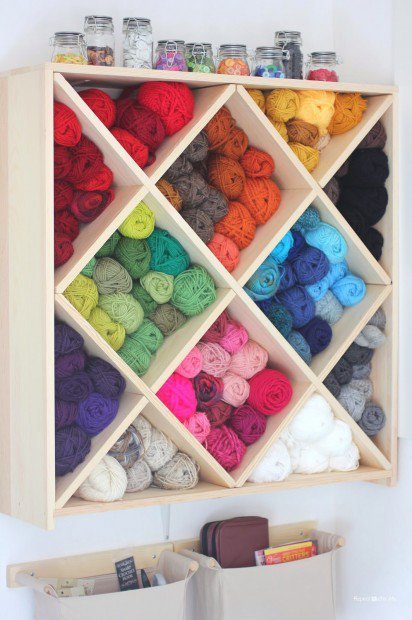 Dip Container Storage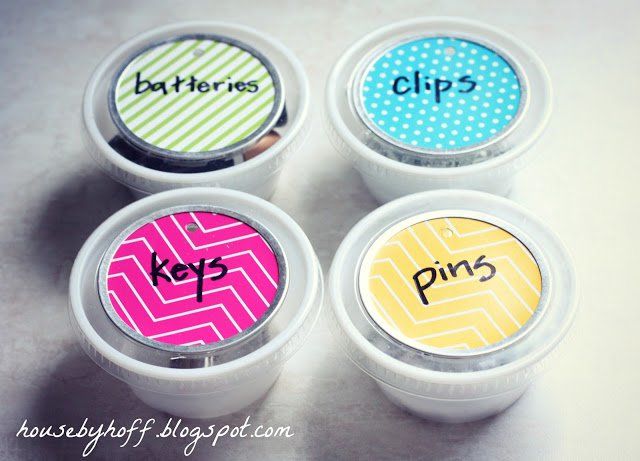 Bucket and Hook Storage
Add some hooks on the wall where you do your crafts and have everything within the reach of your hand. Having a clear perception of every craft supply is the key to good and efficient work.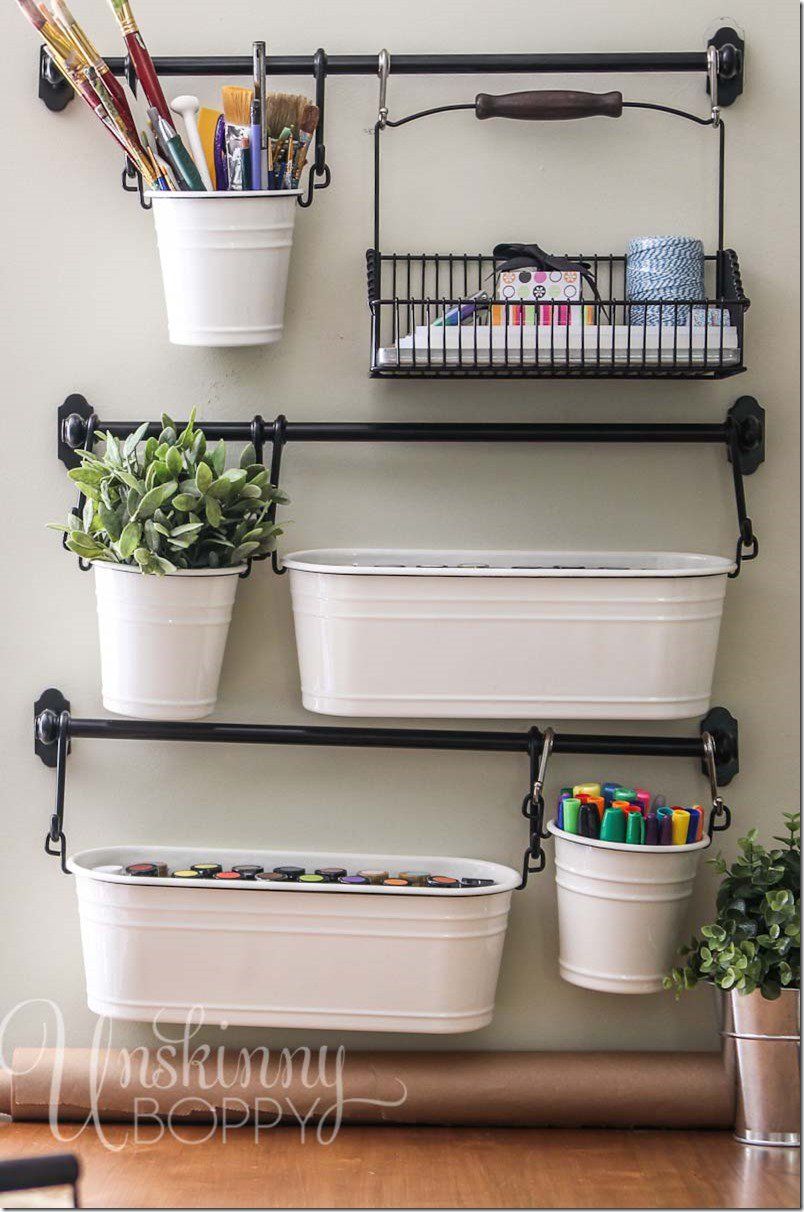 Wine Rack Marker Storage
Pegboard Crafting Organization
You will never lose anything again once you implement the pegboard crafting organization. You will even feel sorry for yourselves that you didn't do it earlier!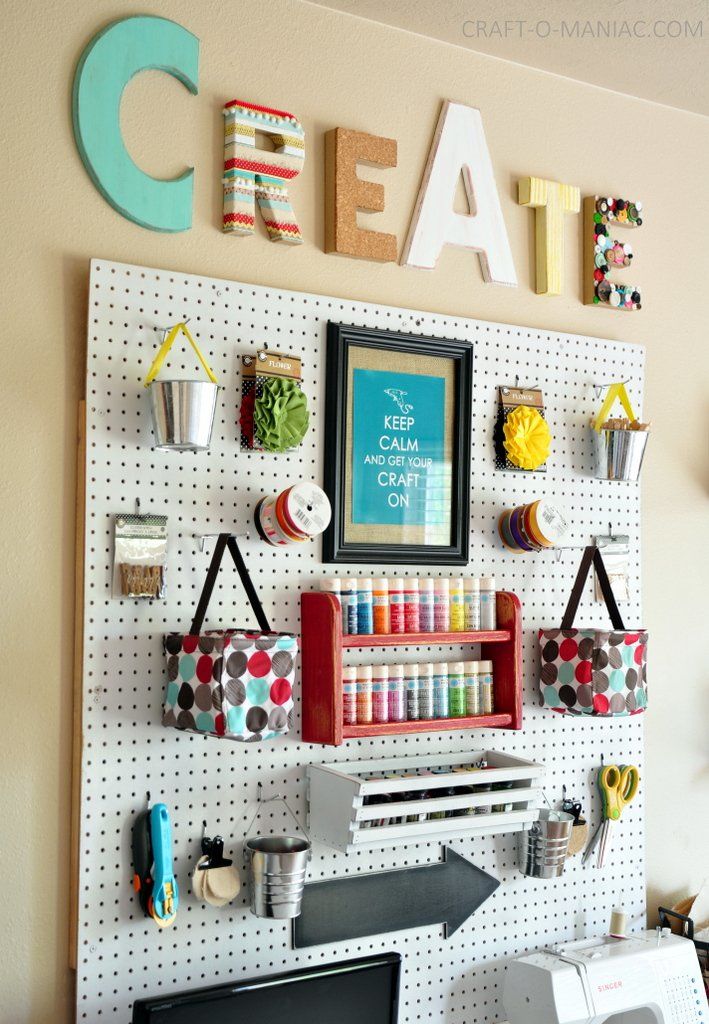 Ribbon Basket
Do you often use ribbons and they get tangled so much that you want to throw them out of the window? This is the perfect ribbon organization for you that will help you use them super easily.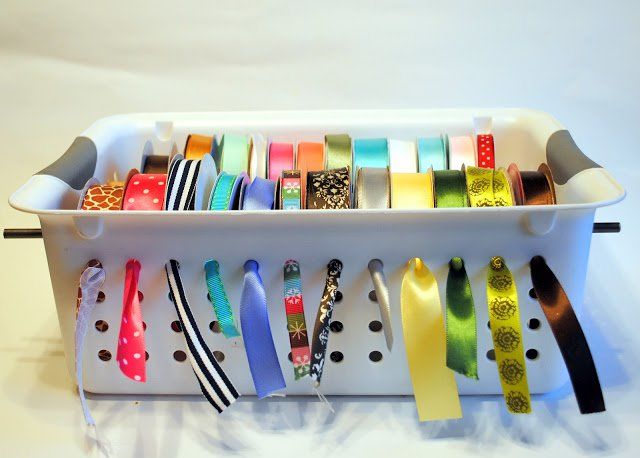 Clear Stamp Round Rack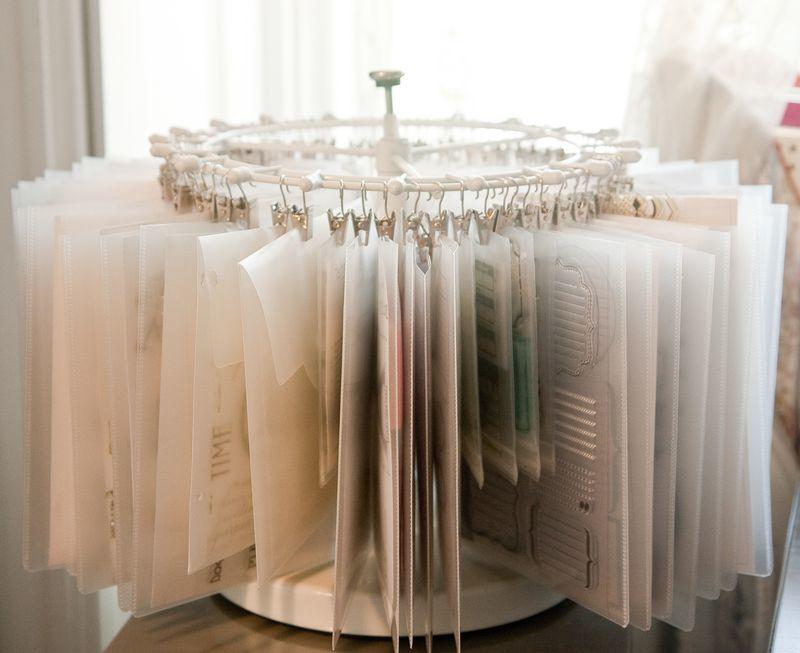 Washi Tape Thread Rack
The thread rack is more than awesome cause it gives you a clear view of every washi tape and every print that you have at the moment. Crafting will be more fun and easy when you make use of these awesome hacks, right?