Are you looking for great ways to organize your cutlery and finally put it in order? Here I'm going to share with you some Cutlery Organization Projects That You Can Easily Do At Home, so check them out. See which idea will work best for your space and get down to work!
Wire Baskets
The wire baskets are just amazing cause you can see through them and you can easily find what you are looking for. If your kitchen is decorated in the industrial style they will be a perfect match!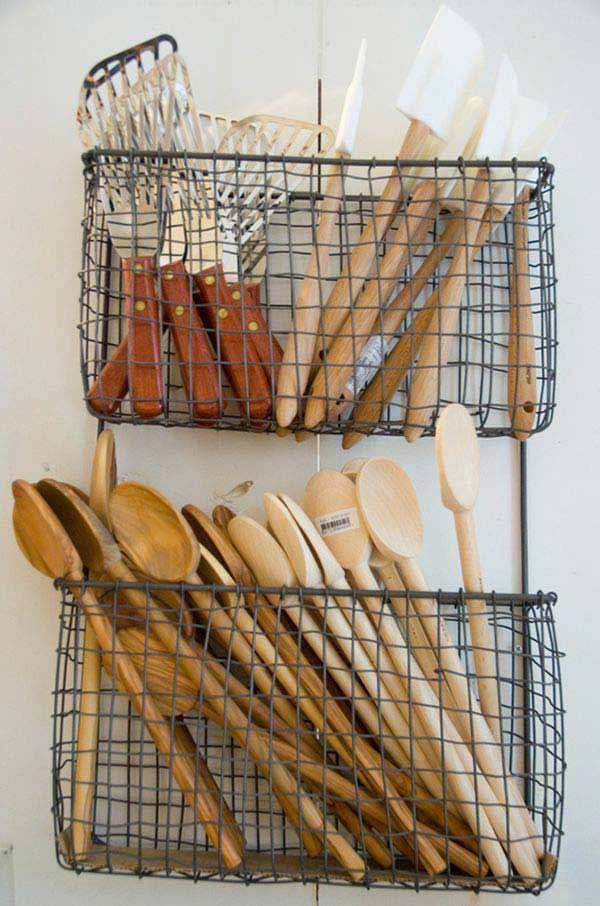 Lego Cutlery Storage
If you are celebrating your kid's birthday soon, Lego will serve you perfectly well to store and organize the plastic cutlery.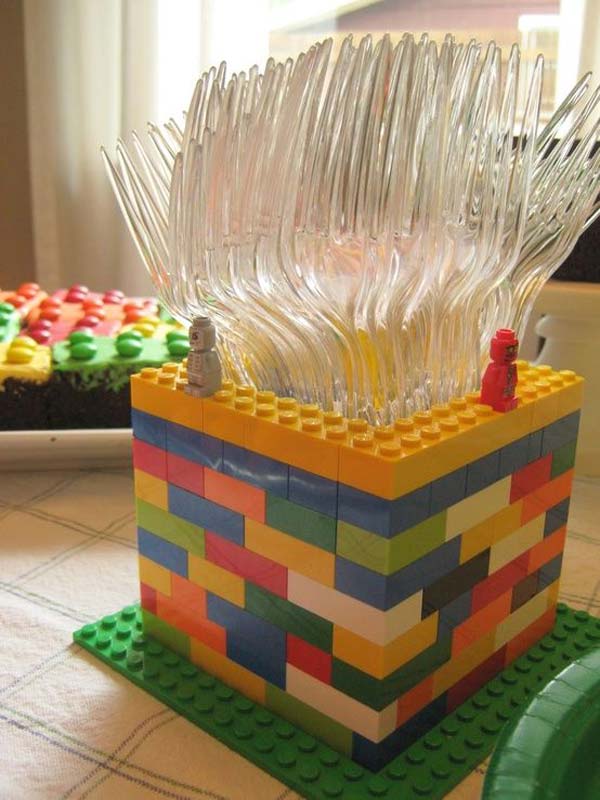 Cutting Boards Cutlery Storage
This is one of my favorite cutlery storage idea. It requires cutting boards and some fabric in a lovely print. Do you already see yourselves recreating the design?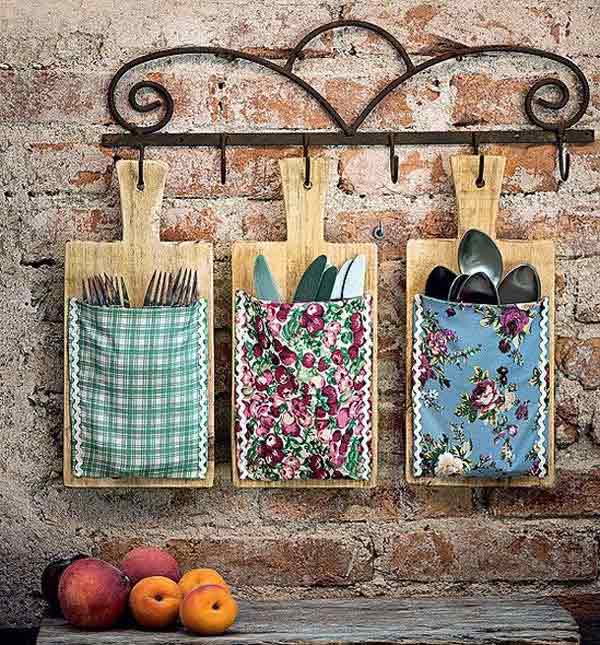 Cans Decorated With Crayons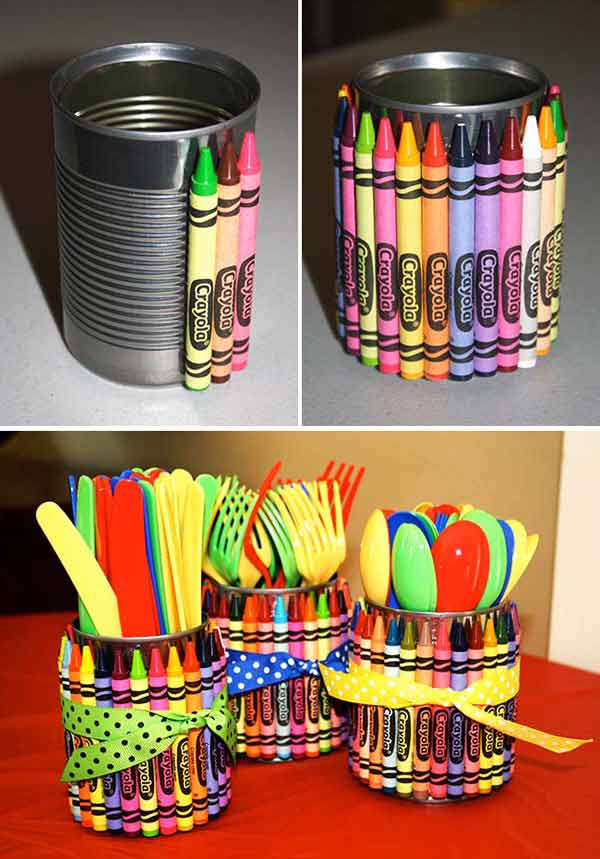 Vertical Drawers Cutlery Storage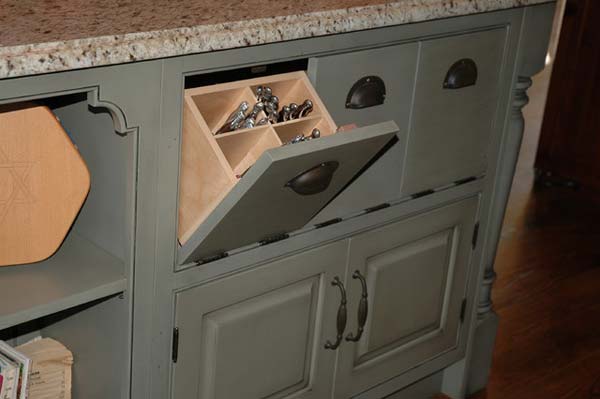 Cans Cutlery Storage
Cans, a piece of wood and a belt are all you need to make this functional cutlery storage which you can take in the yard or on the next picnic that you are going to have.

Drawer Divider Cutlery Organization
Having custom-made drawer dividers is always the best thing that you can do if you are looking for a hidden storage idea which will keep your cutlery away from dust.

Cans Cutlery Storage

Can Silverware Holders

Wooden Box Cutlery Storage
Are you looking for a design that will fit in your rustic-decorated home? Here it is!

Cans Cutlery Storage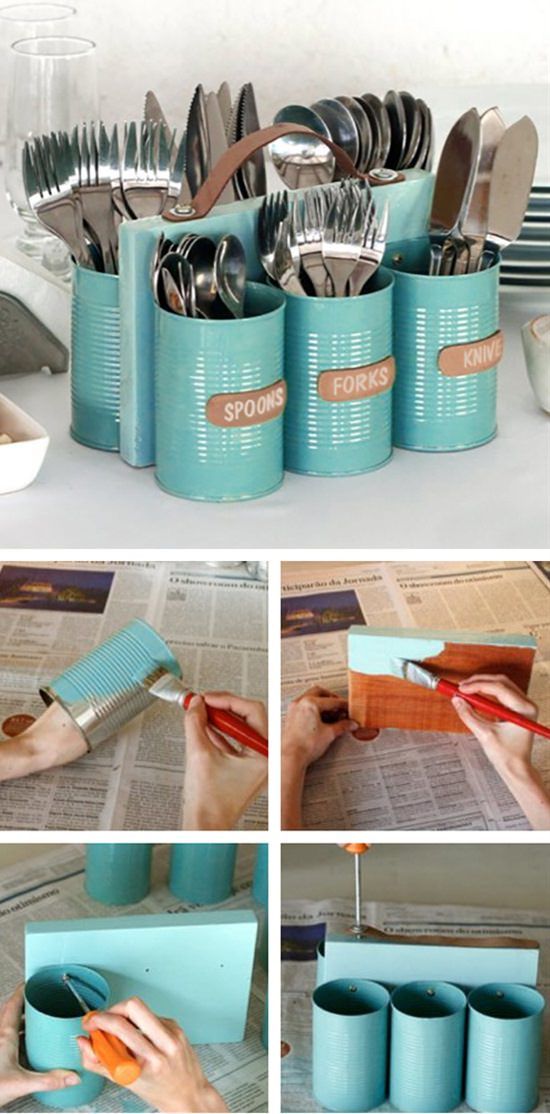 Mason Jars Cutlery Storage
There are so many things that you can do with mason jars and they prove to be amazing when it comes to storing things. What do you say about recreating this mason jars cutlery storage?

PVC Pipes Cutlery Storage
Do you prefer to recycle things? If yes, we have an ideal design for you which recycles PVC pipes! Copy the idea and have your cutlery storage made for zero dollars.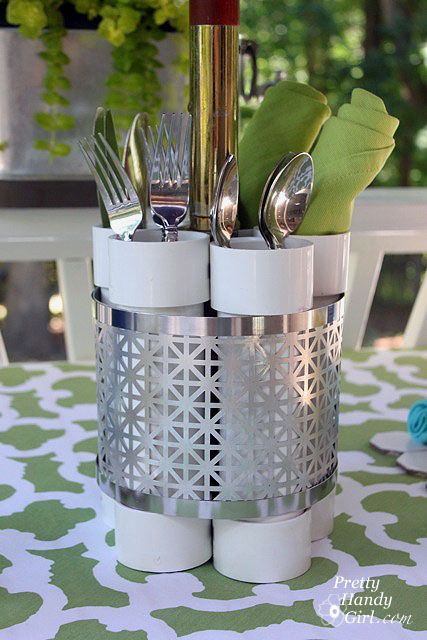 Jeans Cutlery Storage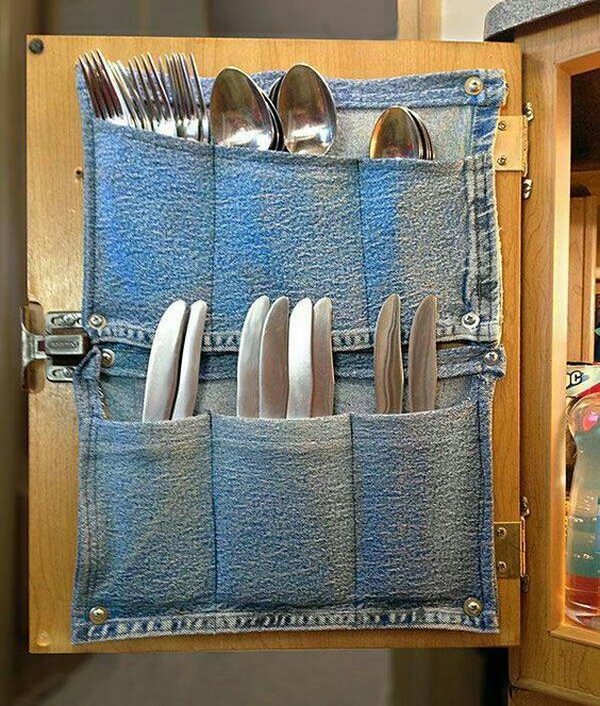 Flower Pot Cutlery Storage
Has it ever occurred to you that you can turn flower pots into silverware storage? Label each pot and have the knives, forks and spoons organized in a stunning way!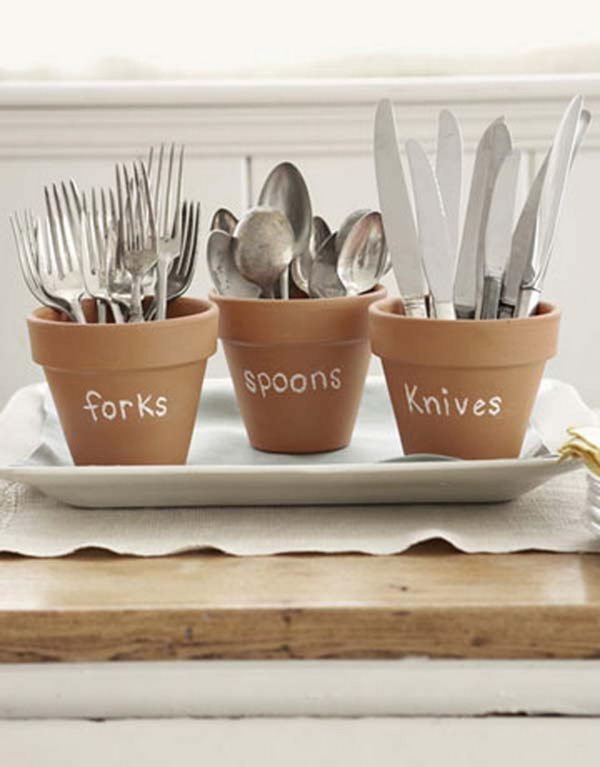 Say goodbye to the cutlery mess thanks to these awesome DIY projects that will keep you busy for a while!