Today, escape rooms are taking the world by storm. Combining the beautiful and immersive effects of video games, the wholesomeness of board games, and the physical workouts of any outdoor games, they are an all-in-one combo for ultimate fun and memory building.
To relish the adventure of playing these games, all you have to do is search for escape rooms near me and select the one you find the best! And then, you can be your favourite character and use your wits to solve tricky puzzles and save the day with your team.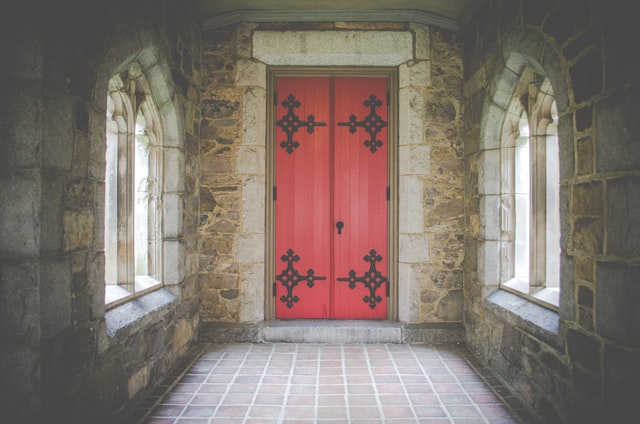 But the pandemic has been a massive setback for escape room participation and exploration. Although you have virtual breakout games to enjoy, the fun and adventure of playing a physical and live-action escape room are incomparable. Thus, to solve this issue, you can design your home with your favourite escape room game ideas. There are so many themes and unique concepts that you can use to make your home one of the finest breakout games.
So, without wasting any time, let us look at some tips and tricks that will help you recreate your home as an impressive escape room game:
1. Find your audience: 
Before you start planning your DIY escape room game, remember your audience. It is essential to know about your guests or participants as the team, and the difficulty level of other scenarios will be according to it. You have to plan a different strategy for the game if you are designing it for the kids and different for your adult friends.
Also, you can arrange a team that can suit the adults of the house. In this way, they won't feel left out, and instead of just sitting and watching, they too can feel the thrill of adventure of playing escape room games.
2. Do more research: 
Researching more is the first step to starting your home to make it a wonderful and exciting escape game theme. You can search for various themes. For example, your favourite book, movie, video game, or anything that instigates the thrill inside, you can choose it as a theme.
You can choose an escape room theme that fits your space to give you a realistic look and finalise it after you feel satisfied with your research. But remember to ensure that the selected group will suit the area you plan to conduct.
3. Create a suitable space for your team: 
Now once you have finalised your escape room theme, it's time for you to manage the space. Analyse the space needed for the game's execution, and then decide where you have to conduct to get the appropriate space. Choose your living room and stair space area to recreate the theme. Make sure you have access to all physical resources that are needed.
For example, if you are planning a group that involves lockers or cupboards, you must ensure that these things are present.
4. Time slot: 
You can choose the time slot for your games per your preference. Depending on the difficulty level and puzzle density, you can select the time slots for one hour, 30 minutes, or 45 minutes.
And to see if the time limit fits your escape room challenge and the participants can solve all the puzzles and find clues within your set stipulated time, you can go ahead and finalise the same.
5. Story narration is essential: 
Once you are done with the time slot now, it is time to motivate your participants. To give them a real-time experience of the escape game, you have to narrate a story regarding your theme. It will be just for their quest for which they will play. For example, if you have chosen a zombie team, narrate the story according to it. Narrate them the beginning, the in-between, and the conclusion. When your escape room games connect with the storyline, it makes the game much more exciting and chilling.
6. Main events are essential to mark: 
Once you have decided on the plot and conclusion, it is time to discuss the main events. Here you can narrate the primary plot of your theme along with complete stories and secret encrypted hints and giveaways to win the game. And you can also choose to guide your audience in which section they can get the maximum challenges or puzzles and how they can solve them quickly with fewer efforts.
7. Breakdown the story into a flow chart: 
After discussing the main events to make their work a little easier, you can break the story into a flow chart. It will help the participants figure out what comes after which event. And because it is an escape game built in your house, this flowchart will help them cut all the confusion and add more depth and mystery to the overall game.
8. Design your puzzles and challenge: 
Another essential step is to design the puzzle holds. The concept of escape room games revolves around these puzzles and challenges. So, you must plan exciting puzzles and challenges that can involve participants within them. Also, while writing these puzzles and challenges, keep your audience in mind and their taste and preference.
If they are kids, design your puzzles focusing on kid-friendly themes. And if they are adults, add some difficulty parameters and suitable elements in the challenge to make your game more enjoyable and engaging.
9. Testing time: 
And finally, test your escape room games. As the game grows and more audiences will participate, you will get to know whether the design of your escape room game was successful or not. If it was successful, then congratulations to you; if not, there is no need to be harsh on yourself. If this time you fail to conclude a successful escape game, that doesn't mean there is no tomorrow.
You can go through your mistakes and remember them while preparing for your next escape game at home. It will allow you to overcome your previous limitations and deliver better results the next time.
Conclusion
DIY escape rooms help your family chemistry grow as they help you spend some quality time with your friends and family. And in this process, your children can also get plenty of mental exercise and physical workouts in easy and fun steps. So, buckle your seatbelts and use these ideas to plan your next escape room game at home to surprise your loved ones on any special occasion like a birthday, anniversary, a weekend holiday, and so much more!