Halloween is a spooky holiday that everyone enjoys. Planning a perfect Halloween is a lot of fun, and no one is left out.
When you think of this holiday season, you probably don't think of gift giving, but choosing the right gift for your friend or loved one is a great time to help boost your bond.
So what kind of gift to choose?
This article discusses fun ways for adults to get involved in Halloween and offers 5 perfect spooky gift ideas.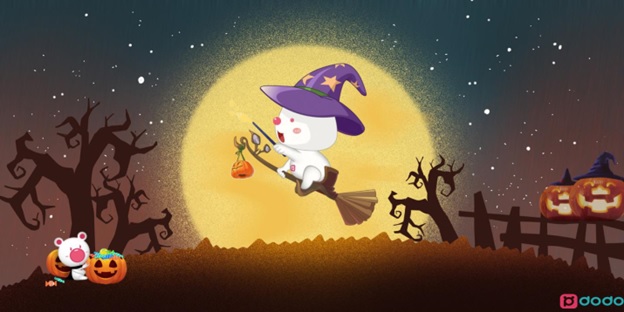 5 Spooky Halloween Gift Ideas
Halloween gifts are all the fun you can imagine them to be, getting a basic gift with a spooky twist is the perfect way to go.
Here are the top 5 Halloween gift ideas for you:
Halloween Custom Items – These are ideal as you can customize any pattern.
You can print some cute ghosts on custom keychains to hand out to the little ones.
You can also add some creepy details to your holiday look with a custom acrylic standees, or buy a creepy custom badge or phone holder to wear on Halloween.
In conclusion, custom products always exceed your expectations.
Ladies Spa Gift Box – This gift is the ideal excuse to have some self after a busy holiday season and everyone loves some self time. It provides an excellent relaxing effect and will be well used and appreciated.
Usually a gift box will contain a series of products such as fragrance, aromatherapy, perfume and so on. You can choose the right product for your friends according to your specific needs.
Witch Embroidery Kit – This is a sure-to-please gift, especially if the recipient is an embroidery lover or has always wanted to learn how to embroider. You can't go wrong with this gift because it's flawless.
If you are a person who likes embroidery, complete this embroidery yourself and give it to your friends, then your friends will also be moved by your sincerity.
Anatomy Dishes – There will never be many dishes at home, but specialties hold a special place in people's hearts.
Halloween Anatomical dishes are an atmospheric gift. Whether you are entertaining friends at a party or using it yourself, you can strongly feel the Halloween atmosphere.
And this will be useful indefinitely, as they can be used to serve meals on Halloween each year.
Skeleton Hand Wine Glass – The only thing better than wine is a glass that holds the yummy wine goodness. A skeleton hand wine glass is the ideal combination of useful, chic, and eerie.
Give a gift like this on Halloween, and your friends will definitely feel your intentions. You never have to worry about this gift because it can never go wrong.
Fun Ways To Celebrate Halloween
As an adult, you may believe that there are no fun ways to participate in Halloween. Well, there are more than fun Halloween fun activities with a few listed below:
Dress up – Put on a spooky costume and join in the fun. You could dress up as your favorite scary character or repurpose that one dress in your closet that you never seem to have a good reason to wear.
Throw a party – A celebration is never complete without a party. While the kids are out trick-or-treating, have a good time with drinks, people, and music.
Dress your house – Transform your lovely home into a wonderland, and let your creativity run wild. Go big, and because you're already at home, go even bigger.
Bottomline
Choosing a Halloween gift does not have to be difficult; you can get the eeriest items and they will be well received. It is important to get items that will be useful to the receiver.
You can feel confident that you are about to get the cutest and spookiest gift ever for your people now that you have read this article on getting a great gift.