This video is really breathtaking shared by CCTV America that came into light, the Sanyuan Bridge in Beijing is shown to be rebuilt in a mind-blowing 36 hours only. Yes my friend you read right only 36 hours are needed to the china's genius engineers to rebuild the bridge.
Sanyuan Bridge is a major overpass on the northeastern stretch of the 3rd Ring Road of Beijing. The Airport Expressway, Jingshun Road (China National Highway 101) and the 3rd Ring Road are interlinked by the vital overpass.
The refurbishment of Beijing's Sanyuan Bridge, or Sanyuanqiao started at 11p.m. on Nov. 13, 2015 the whole reconstruction process should be completed for 24 hours but it was delayed to 36 hours and still managed to create a record.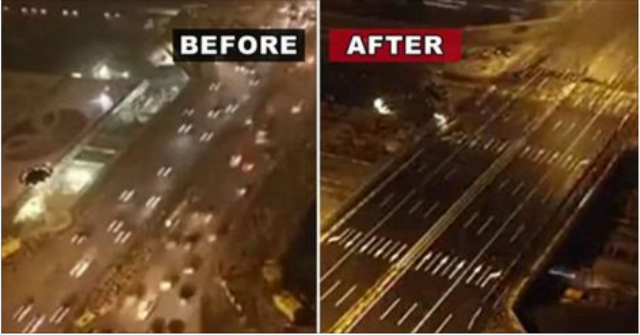 Over 1300 tons of new surfacing for the bridge have been transported to the construction site to replace the old surface. Check out the video below
via 
CCTV America