There a hundreds of interesting places build by mans hand and that with the stunning beauty are so attractive and for travelers from all around the world. This beauty can be some attractive buildings, impressive pools hotels restaurants historical monuments, parks e.t.c. In this post World Inside Pictures will try to present you some unusual beauty made by mans hand. You can see below 6 of the most alluring and the best garden from all over the world. Definitely worth be visited before you die. Enjoy!
1. Butchart Gardens – Canada
It is situated in an area of 50 acres in British Canada near the Victoria Vancouver Island.  The scenery is a very much of a bliss and a delight to its visitors in all seasons.  No wonder it belongs to the most popular gardens in the world.
 2.  The Garden of Cosmic Speculation – located in Scotland
In the year 1989, this magnificent creation of the Garden of Cosmic Speculation is the one and only garden in the world created by the couple Charles Jencks and Maggie Keswick at the Portrack House near the Dumfries which is inspired by science and math.  Aside from the primary concept of it, the second best inspiration of this garden is the Horticultural displays.  It can only be visited by the public once every year.  Here, you can witness the amazing ideas used to create the Garden of Cosmic Speculation which actually bring about thoughts or even speculations of the very nature of things.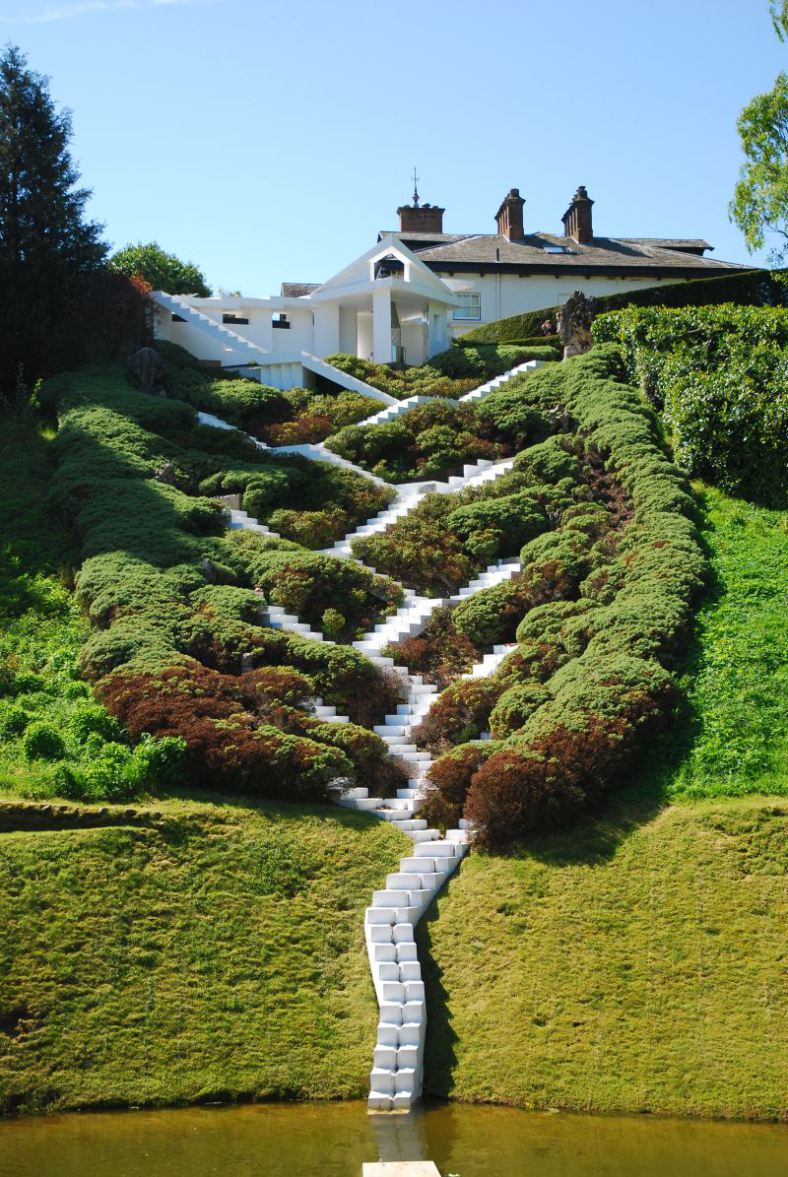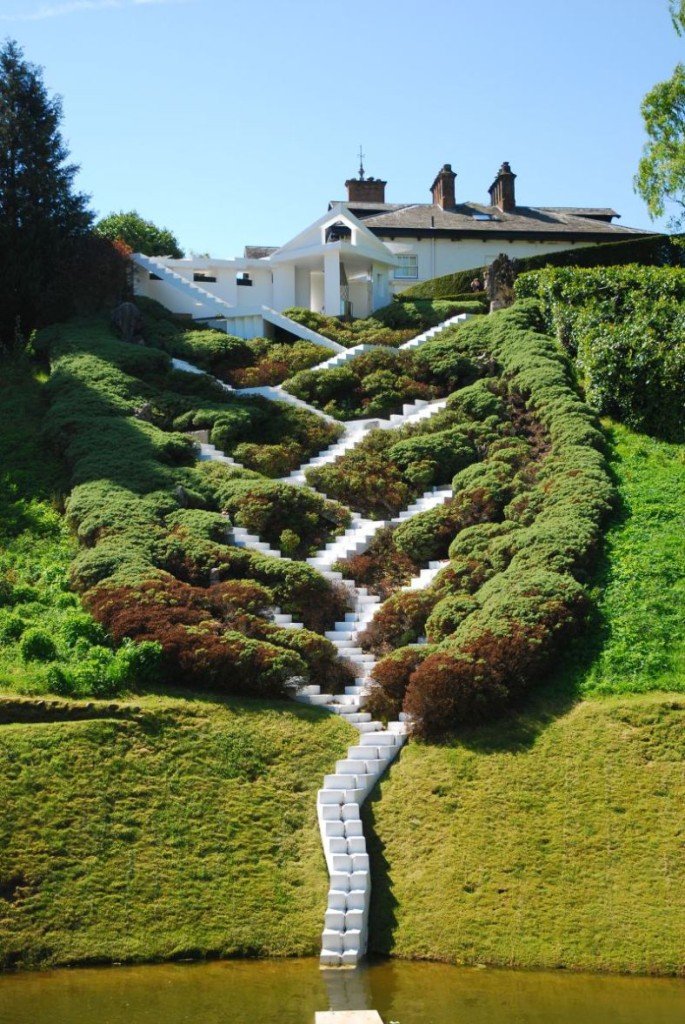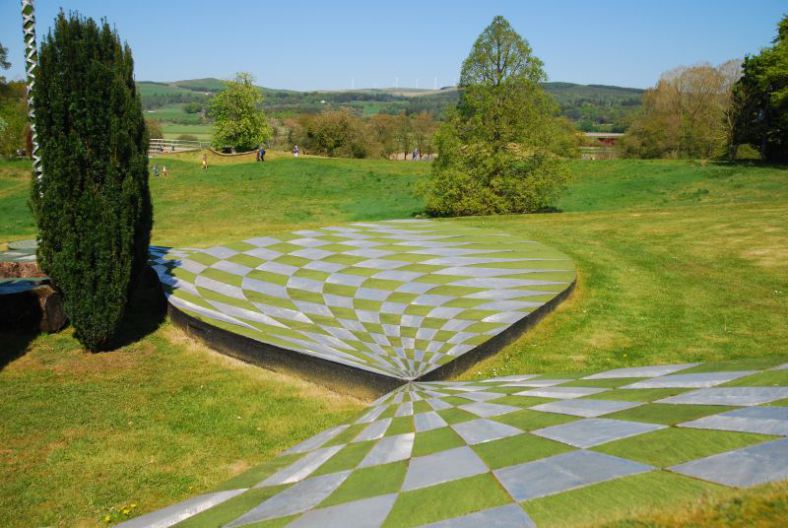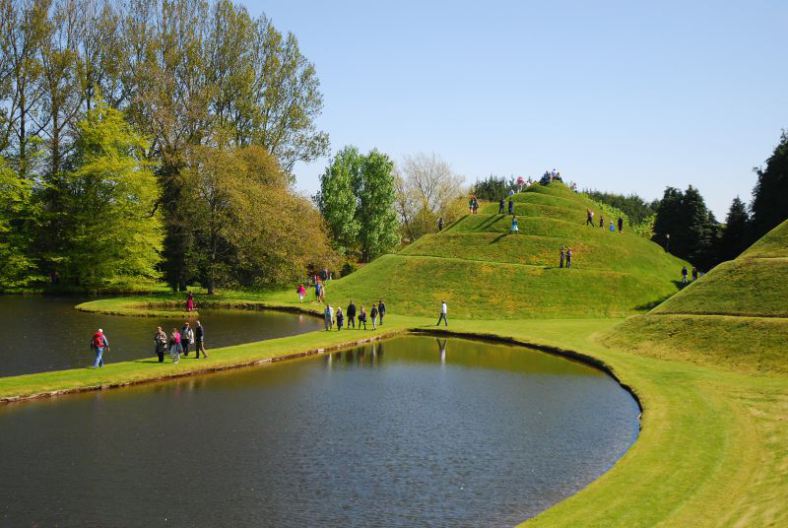 source
3.  Keukenhof Gardens – situated at The Netherlands
Keukenhof Gardens is best known for its ornamental display of 7 million tulips comprised of developing special hybrids.  The Russian black tulip Baba Yaga has been the garden's honor and pleasure.  The skills and arts being applied in this garden show the beauty of every detail of it.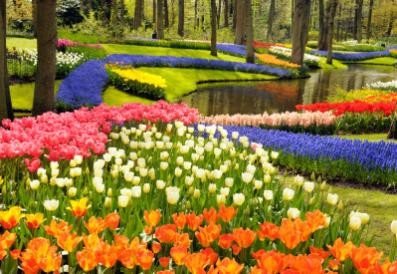 source
4.  Suan Nong Nooch – established at Pattaya, Thailand
Suan Nong Nooch was the official name given to this garden, Suan means garden.   It stands in a wide area of 600 acres with a fairytale like pattern made out of decorative plants and flowers.  In fact, it accompanies 2,000 visitors daily.  It is composed of Thai houses, villas, swimming pools, restaurants, and banquet halls where viewers are accustomed with the Thai's culture and its different shows.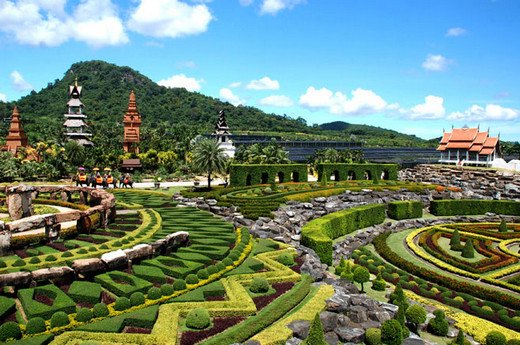 source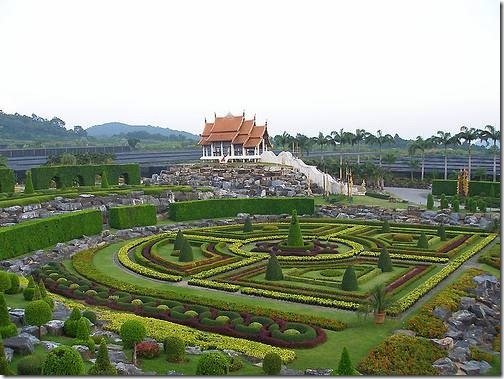 source
 5. Shalimar Garden – Pakistan
It is a Persian garden invented by Mughal emperor Shah Jahan in Lahore during 1641 A.D. and finished the year after.  It stands in a complex open pattern of ornamental woodwork integrated in an oblong parallelogram, enclosed with a high wall made of bricks.  It measured 258 m from east to west and form north to south is 658 m.  In 1972 it has been listed in the UNESCO World heritage site.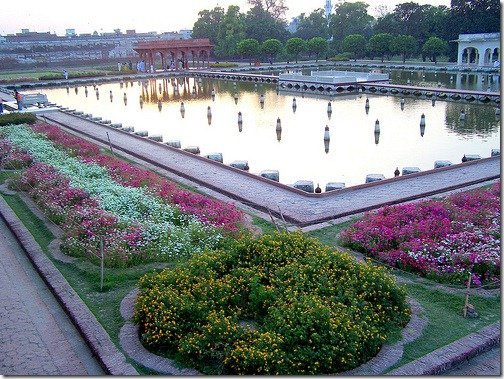 source
6. Minneapolis Sculpture Garden
This garden is one of the best landmarks in Minnesota, United States. Claes Oldenburg and his wife Coosje van Bruggen were asked to design a fountain-sculpture for this particular garden. If you are aware with his style, he uses a spoon in many of his sculptures and that spoon appeared in a huge size in this particular design. It was the theme of the entire garden. He topped the spoon off with a cherry on top literally. The cherry comes from the dining etiquette of Louis XIV and that is what the cherry imposes.