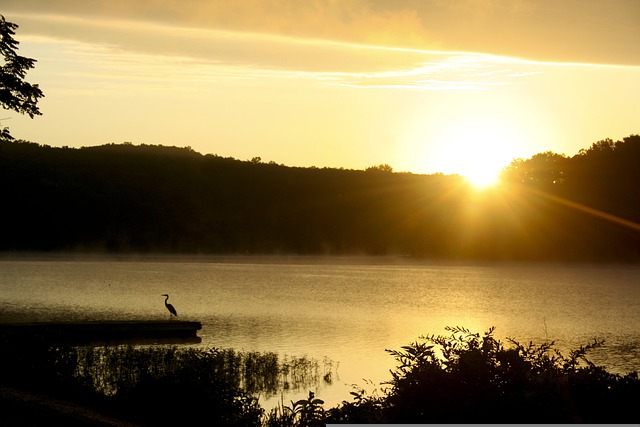 Missouri is famous for the Ozark rivers, but there is much more to the great state than just the water bodies. Few people consider MO when making their travel destination lists, and it's a pity that not many people give it a second thought. As if the Ozarks weren't enough, there is much more to do in Missouri than using it as a passerby state. If you give it a chance, it doesn't have to be a layover state. If you have plans to travel this year and don't want to head overseas, consider traveling within the country and to Branson, specifically.
Missouri is a great state to visit if you want a short but thrilling experience of what it's like in the Midwest. This article will discuss a little town called Branson that has everything you would want and more when it comes to fun and excitement. Whether traveling as a group of friends or passing through with your family, you need to spend some time in this town to appreciate the beauty and entertainment it offers.
By the end of this article, we aim to convince you why Branson is the place to be. Not only will you be contributing to the tourism industry of a little town, but you will also find events you can't find anywhere else. Here are some of the most fun things to do in Branson.
Visit the World-Renowned Stampede
Dolly Parton has created a mega organization through her brand and the stampede. Dolly Parton's Stampede is the place to be if you are a horse lover.This is the chance for you to see more than a dozen horses with some of the most talented riders in the world. Coupled with a feast to remember, you will surely have the time of your life.
The Branson MO dinner show is a performance masterpiece. Not only do you get top-quality entertainment, but a feast that will leave you talking for years to come. This is the true midwestern experience, if there ever were one. Moreover, the family-friendly environment makes it ripe for just about any group of people visiting.
It would be wise to book your tickets in advance as they sell out quickly. Don't wait till the last minute if you have plans to travel, and get down to it as soon as possible.
Visit the Butterfly Palace
Butterflies are some of the most beautiful creatures known to man. Though they are, in essence, insects, their beauty and charm never cease to amaze us. If you take a trip to the Butterfly Palace in Branson, you will surely be in for a spectacular time.
Thousands of butterflies are housed in the enclosure and taken care of. Tourists flock to see the beautiful creations and take pictures with the majestic insects. Learning about the monarch butterfly and its migration path is another extremely fun aspect of the trip. This would be an excellent chance for you to teach your children about the importance of nature conservation and how important it is to respect animals and all other creatures.
Although, if you have a bug phobia, this might not be the best place for you to visit.
Go to the Zoo
Everyone likes animals. Visiting the Branson Zoo can be an excellent activity for you and your loved ones. A stroll through the facility will give you a newfound appreciation for nature and animals. Moreover, it's a great way to pass the time if you are passing through and can't stay long. Branson has something for everyone, but it often takes a day or two for you to truly appreciate everything the place has to offer.
If it's the middle of the day and you have some time to kill before passing through, consider the zoo your go-to option.
If you are traveling at night and are hungry, the stampede we just mentioned might be the better option. It's all about your interests and how you want to spend your time.
Check Out the Rock Cavern
We all learned about minerals and rock formations in school but seeing them up-close and personal is a completely different ballgame. The talking cave formations are a MUST-see if you have some free time on your hands.
Book a guide and have them show you around the place. Navigating it yourself might not be possible, and even if it were, it wouldn't really make all that much sense to you.
Exploring the place up and close is bound to get you interested in becoming a collector. Moreover, learning the true age of some of these formations can leave you in awe, considering how well they have been preserved.
The Hollywood Wax Museum
If you have ever dreamt of getting tons of pictures with your favorite celebrity, here's your chance to do so. One of the branches of the world-famous wax museum is right here in Branson and ready for you to come to visit. This is your chance to see and take a few pictures with figures of some of the most famous stars in the world.
From real celebrities to fictional characters, you will get to see so many faces that you will be spoilt for choice. Keep your camera phone charged, and ensure you have enough space to get lots of pictures because you will surely want them.
This is also a great chance to have your children meet their heroes. Characters like the Hulk are quite popular attractions for just about everyone.
Conclusion
There we have some of the most fun and exciting things to do in a city that you probably never gave a second thought to. Remember that there is so much more to see than the standard locations that everyone keeps raving about. Sure, they have a charm of their own, but give other options a chance!
From Dolly Parton's Stampede to the Hollywood Wax Museum, these are some of the most fun and riveting things you can do when visiting Branson, MO. So, before the year ends, take some time out, visit and see what the place has to offer. We assure you that you will be pleasantly surprised.