Hands down, the Maremma region epitomises summer vacation in more ways than one. The scenic Tuscany province is home to a sandy coastline, crystalline waters, the greenest terrain dotted by mediaeval villages and charming small towns, and a unique sense of authenticity that characterises all aspects of lifestyle, from gastronomy to accommodation.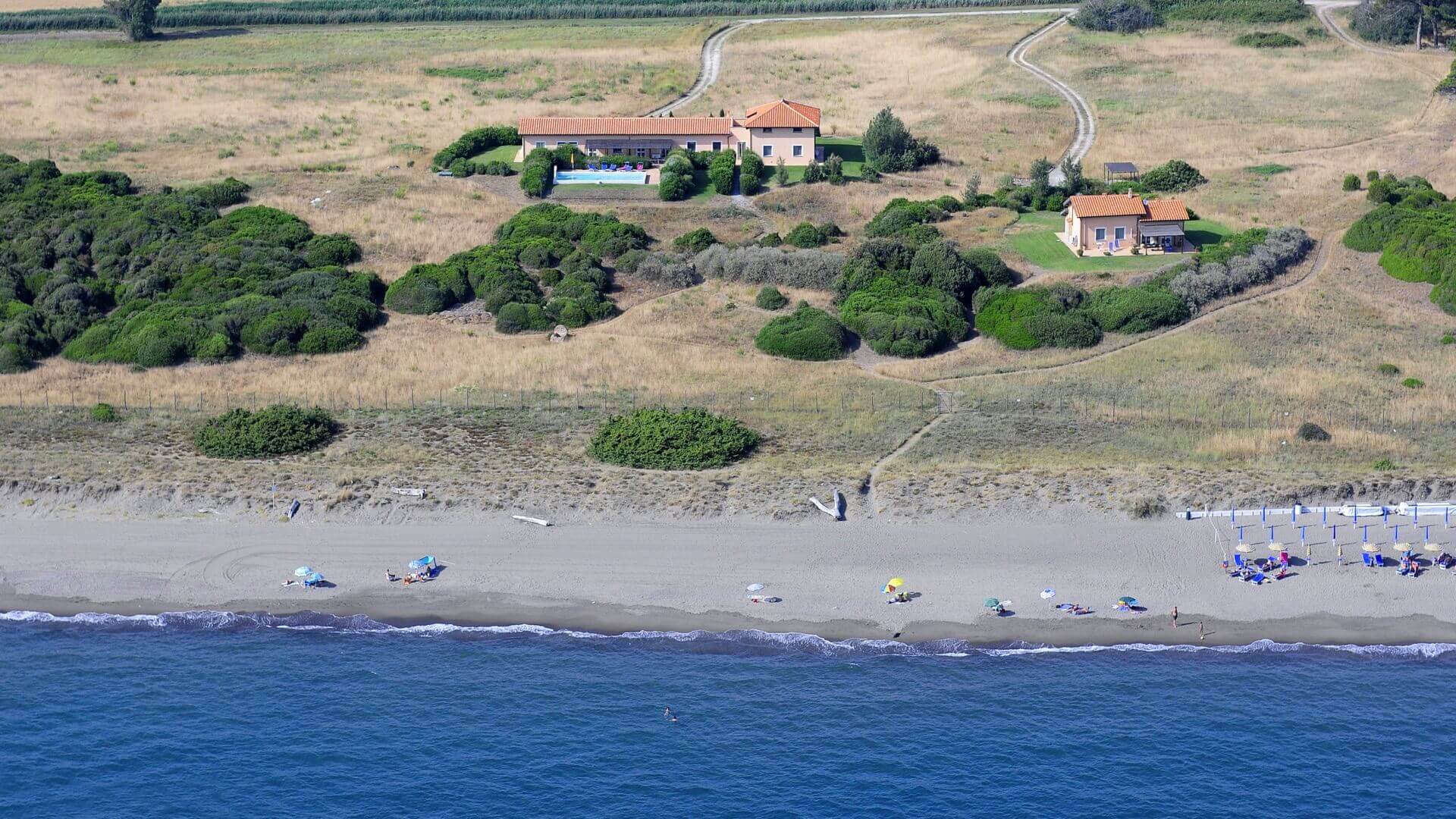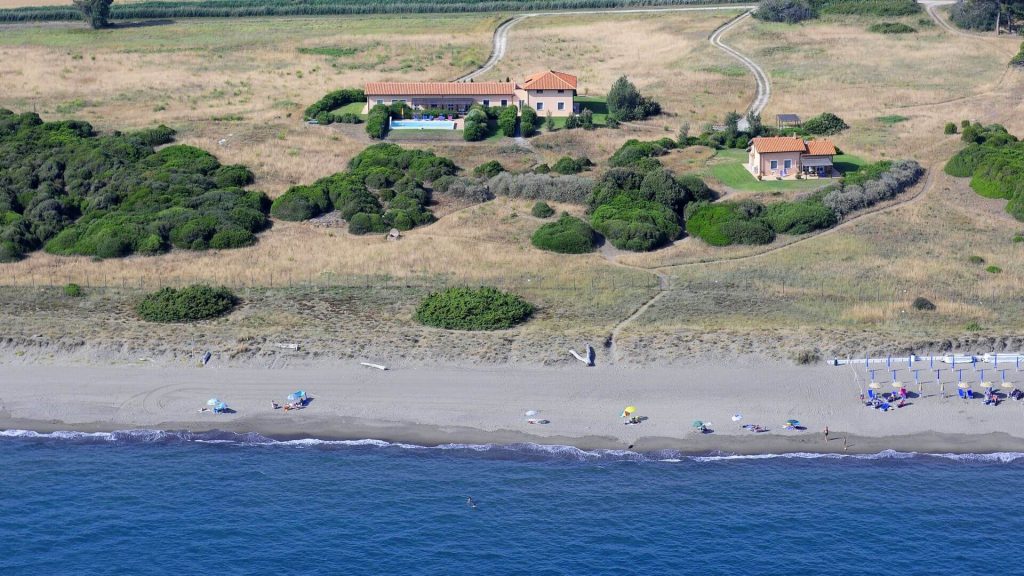 Speaking of that, premier rental property agency, Kinglike Concierge, has never failed to pleasantly surprise us as they seem to always deliver on their promise for exquisite holidays featuring VIP amenities and a plethora of complementary services. Below are three of their Maremma pearls that will leave you spellbound with their comfort, facilities, conveniences, privacy, and, of course, the most ravishing seascapes.
Duna Grante – Exquisite & elegant in every way
Imagine opening your eyes and the first thing you see is the calm waters of the Tyrrhenian Sea and the cloudless, bluest sky you never thought even existed! And, in all this bliss and sense of sheer euphoria, you find yourself sitting in the heart of a green landscape featuring verdant patches of land and well manicured lawns, enjoying your morning cup of coffee as the sun is slowly taking its place in the firmament.
You guessed it! You are at Duna Grante, a stylish, rustic-style 5-bedroom villa perched on a pristine location overlooking the sea at the Maremma region. The 246m2 mansion welcomes guests with privacy, ultimate luxury, a wide range of amenities, including a fully-equipped kitchen, a private swimming pool, sunbeds, a top-tier sound system, outdoor dining areas, spacious interiors, pergolas, and many more. If heaven on earth had a name, that would definitely be the Maremma with Duna Grante as its headquarters.
Duna Piccola – Intimate & Charming
Just a few metres from the shimmering sea and the sugary beach, Duna Piccola is the smallest sibling of Duna Grante. The beautiful villa is designed to accommodate couples or families (up to 4 people) in its 75m2, while pampering them with exclusiveness, privacy, and facilities like enchanting outdoor lounge and dining areas, shaded spaces to relax and unwind, an open floor plan, beamed ceilings, laminate floors, and, among others, a kitchen that has everything you will need to create your own culinary masterpieces or have a private chef prepare the most delicious dinners and breakfasts for you!
Again, expect mind-blowing sunset views and seascapes, as you take your sweet time to recharge your batteries at your tree-surrounded holiday home! If tranquil times away from the bustle of the big Tuscany cities and proximity to a sandy shore are prerequisites for you, then Duna Piccola is certainly a dream fulfilment.
Casa Rossa – Glorious & Traditional
Almost flirting cheek-to-cheek with the Maremma coastline, this adorable villa greets guests with the most vivid colours and a captivating landscape where a thousands shades of green blend with the turquoise of the sea and the cyan of the sky, creating a colour feast that has no match. The spacious 5-bedroom mansion feels inviting from the moment you step foot in the property and welcomes you to a time travel, starring Old-World charm, rustic details, and modern day amenities.
Expect lots of extras, such as two indoor living rooms, an equipped kitchen with breakfast table, direct access to the beautiful outdoor area, a kitchenette on the first floor, lavish en-suite bathrooms, a kids room, loungers, a private pool, a portable BBQ, and lots of outdoor spaces to enjoy the sun and soak up the allure and grandeur exuded from every inch of this fabulous place.
Irrespective of your decision, the Maremma won't disappoint you. Just wait and see!