The guys at safeboundmoving.com know all about moving – the good and the bad. With this article, we walk you through some of the more worrisome aspects of moving in the hopes of relieving some of those fears.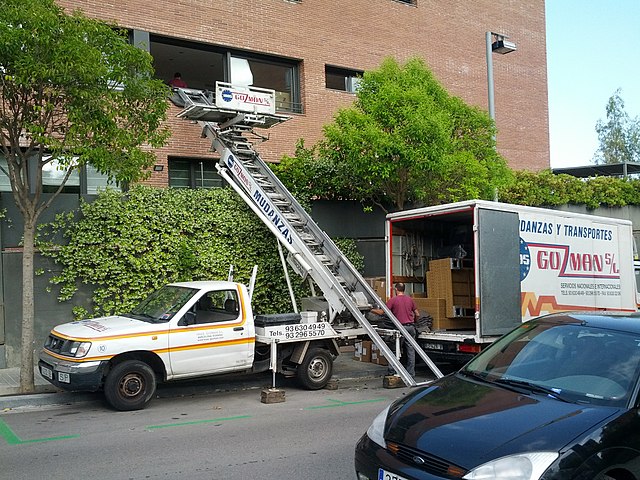 Broken Items
Delivering damaged things to your home is one of the worst moving disappointments you can have. Accidents might occur even if you extensively evaluate the possibilities for moving companies and pick one with a stellar reputation. A comprehensive insurance policy, also known as Full Value Protection, should be purchased to safeguard your belongings from loss or damage while you are moving. It is also beneficial to employ the packing services of your movers; their expertise, understanding of the best practices, and use of premium materials will safeguard your belongings throughout transit.
Waiting In Limbo For Your Stuff
You might have to wait up to a few weeks for your cargo to arrive if you relocated far away. Pack some essential items in your car or luggage if you're travelling to make this changeover period more comfortable. You may also use a package service to send a few necessities. Versatile, weather-appropriate clothing, bedding, air mattresses, kid's toys, computers, chargers, toiletries, and towels are a few items to think about.
Packing
The most time-consuming and daunting process involved in a move is packing, which is universally despised. It's difficult and scary to turn your whole home's worth of clothes, trinkets, books, devices, bedding, and decorations into orderly cartons and boxes. Where should I start? An excellent place to start is by downsizing your possessions to lessen your burden and speed up the packing process. Keeping an inventory record and properly labeling each box with its contents can both help you keep organized while you pack.
Forgetting Items
It is distressing to learn that a priceless family heirloom or a beloved garment was left behind at your previous house. Although you may always try to get in touch with the new tenants of your former house or rental to have forgotten stuff shipped back to you, occasionally, treasured items are lost forever. In order to avoid losing or forgetting items throughout the packing and loading process, it might be helpful to keep a thorough inventory.
Poorly Budgeting
There are several costs associated with moving, sometimes more than you had budgeted. As the relocation develops, failing to accurately estimate your moving costs might give you a lot of issues. Moving is hard enough without worrying about money issues and overdrafts! Get free moving estimates, inquire about additional charges, and create a thorough moving budget that includes all of your moving expenses so that you may be well-prepared and design a move that you can afford.
Scam Moving Companies
One of the most crucial aspects of the moving process is choosing the finest moving company to manage your move. If you don't conduct adequate research before selecting a mover, you can choose a shady business. Rogue movers are con artists that use dishonest business methods to defraud their clients.
Telling Everyone Goodbye
The worst aspect of long distance moves is frequently saying goodbye to loved ones. Although technology makes it easier than ever to stay in contact, nothing can replace spending time with your closest friends and family in person on a daily basis. To maintain your ties with loved ones after your relocation, arrange time to speak with them over the phone or over Skype. Before you even relocate, making plans to come home for a visit will help you feel less homesick and give you something to look forward to.
Letting A Crucial Task Slip Your Mind
When relocating, there are many things to remember. There are a seemingly limitless number of activities to complete before moving day: hiring a mover, renting a truck, disconnecting and reconnecting utilities, and changing your address. It is simple to miss a crucial relocation step in the thick of the moving stress, which can cause the entire move to run behind schedule. To stay organized and to keep track of the activities you should be concentrating on at each step of your relocation, keep a checklist.
New Job & Schools
You might need to start a new career or enroll your kids in a new school after relocating. Change may be thrilling, but it can also be unsettling and unsettling. Your kids may experience anxiety as they enroll in classes where they don't know anyone. You can be anxious to start your new job, cope with a new supervisor, and get to know your new coworkers. Remember to have a good outlook, encourage your kids to participate in extracurricular activities, and your entire family will quickly become used to your new lifestyle.