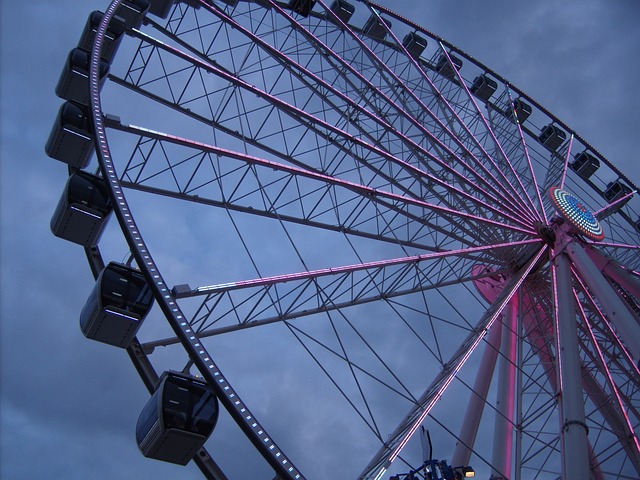 Nestled close to the breathtaking Great Smoky Mountains in Tennessee, Pigeon Forge is a beautiful mountain town that attracts traveler from across the globe. The city offers a lot to explore including natural beauty and diverse attractions. So, whether you are a nature lover, looking for a peaceful retreat, or you an adventure seeker, there is something for every tourist.
With that said, today we will go through some of the town's most popular places you shouldn't miss during your visit. From the majestic Great Smoky Mountains to family-friendly spots like Dollywood Theme Park and The Island, Pigeon Forge has a lot to offer to tourists of all ages. Without further ado, let's uncover the iconic destinations that make Pigeon Forge a perfect choice for your next getaway.
The Great Smoky Mountains National Park:
You might hear this often that your trip to Pigeon Forge is incomplete, if you don't explore the Great Smoky Mountains National Park. This UNESCO World Heritage site offers a perfect wilderness filled with lush forests, cascading waterfalls, and diverse wildlife.
If you love hiking, then there are many options. You can choose from different trails depending on your stamina and the type of hike trail you prefer.
Some of the most visited and must-visit spots in this national park are Cades Cove, Roaring Fork Motor Nature Trail, and Clingmans Dome.
Moreover, wildlife thrives in the Smokies. The park is home to various species, including black bears, white-tailed deer, and several birdlife. The changing seasons bring their unique charm, from vibrant wildflower blooms in spring to the kaleidoscope of fall foliage.
The Island in Pigeon Forge:
The Island in Pigeon Forge is a vibrant entertainment spot, which you should not miss on your trip. Start your day here with a ride on the Great Smoky Mountain Wheel, a 200-foot-tall observation wheel that offers breathtaking views of the town and the surrounding mountains.
After taking in the breathtaking views from the wheel, you can explore the shops, boutiques, and restaurants that are on the streets of The Island. You will find locally crafted souvenirs and even mouthwatering Southern cuisine at this entertainment hub.
If you're traveling with family or with friends, try the Island Ropes Course and Arcade. It's the perfect place for kids and adults to challenge their agility and gaming skills. And don't miss the Island Mirror Maze—a mind-bending adventure that's fun and challenging.
The Island offers a unique blend of entertainment, shopping, and dining, making it a must-visit destination in Pigeon Forge.
Dollywood Theme Park:
Country music star Dolly Parton owns Dollywood and is one of the popular attractions in Pigeon Forge. This amusement park offers rides for all ages, hosts live shows, offers an array of entertainment, and delicious food options.
Dollywood Theme Park also offers adrenaline-pumping rides, among which the most popular is the Wild Eagle. It is the first wing roller coaster in the U.S. You can also shop around from the various gift stores and souvenir shops.
The Track Family Fun Park:
For adrenaline junkies and those seeking family fun, The Track Family Fun Park is a must-visit. Race go-karts, ride bumper boats, and challenge your friends to mini-golf.
Old Mill Square:
To satisfy your craving for Southern cuisine, visit Old Mill Square. Here you will get a taste of the city's history and delicious cuisines. Moreover, you will see historic buildings, a working gristmill and even get to explore restaurants and shops.  Don't forget to try freshly ground cornmeal and homemade fudge from the Old Mill General Store.
Titanic Museum Attraction:
Step back in time and experience the tragic yet captivating story of the Titanic at the Titanic Museum Attraction. Designed to resemble the ill-fated ship, this museum offers an immersive experience where you can explore detailed replicas of the ship's interior artifacts and learn about the passengers and crew. It's a touching and educational journey that's both informative and moving.
Downtown:
Take a day to explore Downtown, Pigeon Forge. This area is full of fun things to do and see, from live music shows to unique eateries. Stroll through the historic district and explore its many shops, galleries, and restaurants. Then, check out some local shops and eat at one of the many restaurants.
You can also catch one of the weekly street performers or enjoy some of the city's many outdoor activities. With so much to do and see, you'll find something your whole family will enjoy in Downtown, Pigeon Forge.
Pigeon Forge Snow:
Experience the thrill of snow tubing at Pigeon Forge Snow, even if you are visiting in summer. It's an indoor snow tubing park where you can enjoy the excitement of winter sports, even in the middle of summer.
Alpine Coaster:
Experience the thrill of the Great Smoky Mountains on the Alpine Coaster. This gravity-propelled coaster lets you control your speed as you zoom down the mountainside. It's a unique and exhilarating way to take in the stunning scenery.
Alcatraz East Crime Museum:
Explore the fascinating world of crime and justice at the Alcatraz East Crime Museum. This museum features interactive exhibits on famous crimes, law enforcement, and forensic science. It's a unique and educational experience that appeals to crime enthusiasts and curious visitors.
Beyond the Lens
Beyond the Lens is an immersive attraction in Pigeon Forge that takes visitors on a captivating journey through pop culture, technology, and entertainment. This innovative museum offers an interactive and entertaining experience for all ages.
Step into a world of optical illusions and mind-bending exhibits, where you can explore the mysteries of the universe, venture into the realms of famous conspiracy theories, and even transform yourself with virtual costumes and props. Beyond the Lens is not just a museum; it's an adventure filled with interactive games, trivia challenges, and engaging displays.
One of the highlights is the virtual reality experience that will take you to thrilling adventures without leaving the building. Whether you're a pop culture fan, a history buff, or simply looking for a unique and entertaining outing, Beyond the Lens will leave you both informed and entertained.
Conclusion:
Pigeon Forge is a destination that offers a perfect blend of natural beauty, entertainment, and history. From the majestic Great Smoky Mountains to family-friendly attractions like Dollywood and The Island, there are several things to see and do in this mountain town. So, whether you're seeking adventure, relaxation, or a bit of both, Pigeon Forge has it all, making it a must-visit destination for your next getaway.