You have already said the faithful YES, and after the whole ceremony is finished is time for the best period of your life. But, first take a few days to enjoy the love and the life as a married and plan the best honeymoon ever. We are going to help you organize the most romantic honeymoon you could ever imagine with this list of "must do activities" to experience an unforgettable honeymoon.
1.Get up to Watch the Sunrise
Is there something more romantic than watching the sun rising and announcing the beginning of a new day full with new moments and memories? Yes, there is, when you are watching it holding the hand of the love of your life. So, one morning stand up early and go somewhere quite to enjoy the sunrise holding your hands and enjoying the new beginnings you are going to live with your beloved.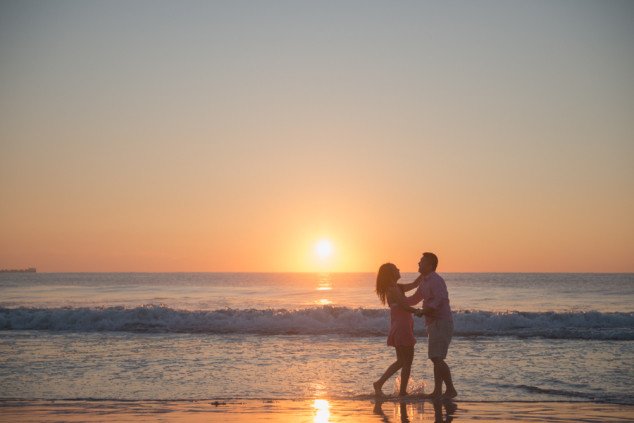 source
2. Have a Pillow Fight
The honeymoon should include a lot of fun and laugh. You can insert a lot of funny activities to make your honeymoon unforgettable and one way is to play the classic pillow fight with your partner. You will laugh a lot and you will definitely enjoy such a childhood play that will enforce the connection of two adults.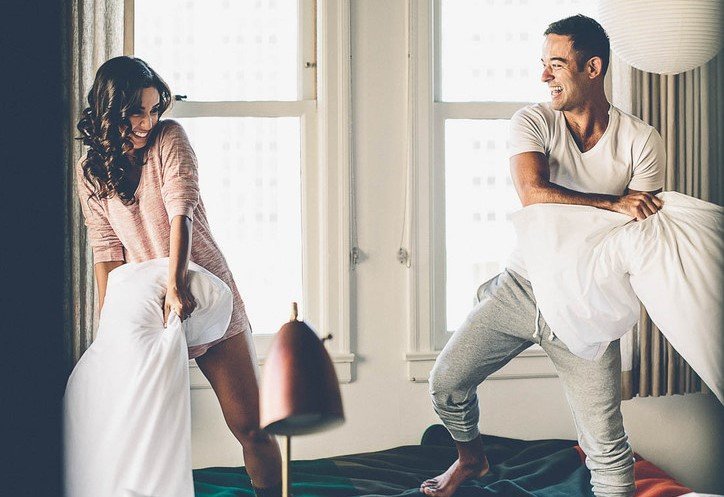 source
3. Go on an Adventure
Every holiday, even the honeymoon should include adventure in it. organize some adventurous activity such as mountains hiking or paragliding or scuba diving, or other water activities that will help you explore the nature and that will bring you unforgettable memories from your romantic journey.
  source
4. Start off with Couple's Massage
After all those long preparations and sweet stressed situations before and during the wedding ceremony, it is finally time to relax. And there is no better way to relax your body and mind than with a couple's massage. After relaxing, with better mood and force you will be ready to enjoy every moment of love, fun and adventure that you have planned for your honeymoon.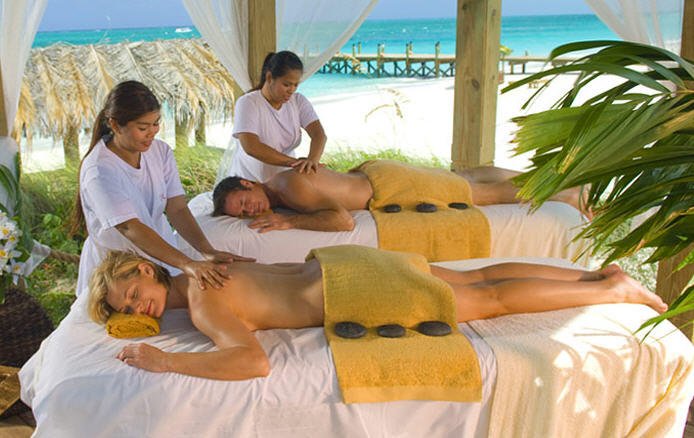 source
5. Set the Tone
The honeymoon should include a lot of love and romance. So, surprise your partner with a romantic night right after you start your honeymoon. Put your favorite romantic songs on a playlist, gather candles, prepare the bath with so many roses leafs and enjoy the romantic atmosphere and your love.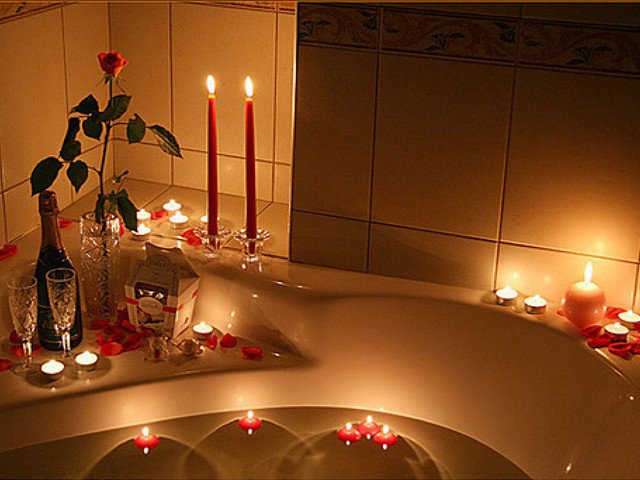 source
6.Find Exotic New Foods
The honeymoon is a time for trying new things, as the life of being married is new experience for the both of you too. So, try a lot of new things you've never tried before, including a lot of exotic food. If you are staying in an exotic place try the local cuisine, foods that you've never eaten before and enjoy.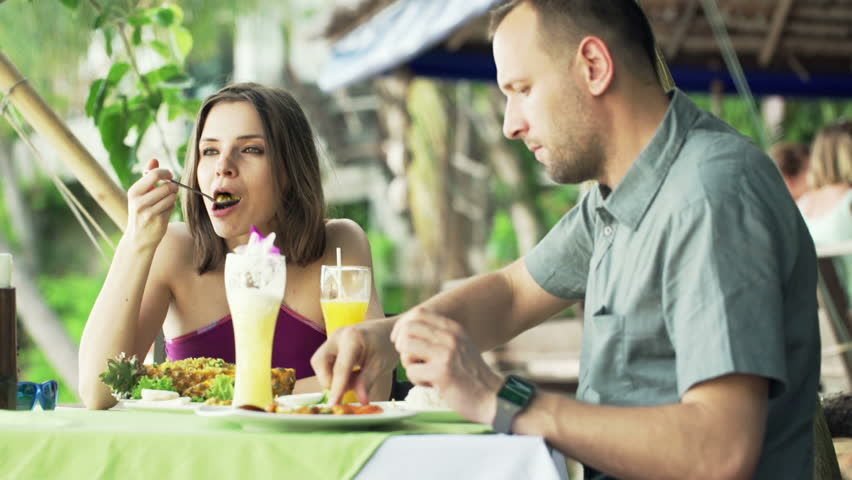 source