The bathroom is a special place in the house that requires a special organization of space. On the one hand, this is a place where people preparing, and on the other hand, it is a rplace for enjoyment while bathing. Therefore, special requirements are set for the bathroom. Always our team is here with the most surprising tips for the home. Now we are sharing with you one super cool and smart bathroom hacks that could change your life. These life-changing bathroom hacks and tricks will make your bathroom so stylish you'll just have to show it off. From cleaning to space saving you can find everything you need bellow. For small or for a large bathroom they are great and useful space and time savers. We suggest you to look at this useful article carefully and learn all this tip.
Life-Changing Bathroom Hacks For Small Space
In a small bathroom, the biggest problem is how to insert all the necessary elements. At the same time, space need to look beautiful and harmonious. We give you some creative ideas how to provide extra storage space. In addition to the basic elements in the bathroom, there should be places to store towels, hygiene and beauty products, as well as cleaning. But it usually happens that the cosmetics fall out of the sink, detergents stand on the floor next to the shell, as well as toilet paper, while on the shelf above the sink we push hygiene products. And towels – we usually keep them in the dresser in the hallway or bedroom. It's time to put it all in the space where it belongs – the bathroom. When everything looks neat and there is no impression of overcrowding.
The way you organize clutter in the bathroom can actually help promote good habits. For example, since you brush your teeth every day, give the brush a prominent place in your closet. You can also apply this idea to any ritual or habit you want to form. Does your hair look shaggy today? Keep combs, brushes, spray protection and other tools together in one place. You can also make a medicine corner, a spa corner, a hair care corner and the like. Do not forget the special place for facial care. These and many other useful life-changing bathroom hacks, you can see in our collection below. Take a look and enjoy!
1. Put your tin cans to work as a towel organizer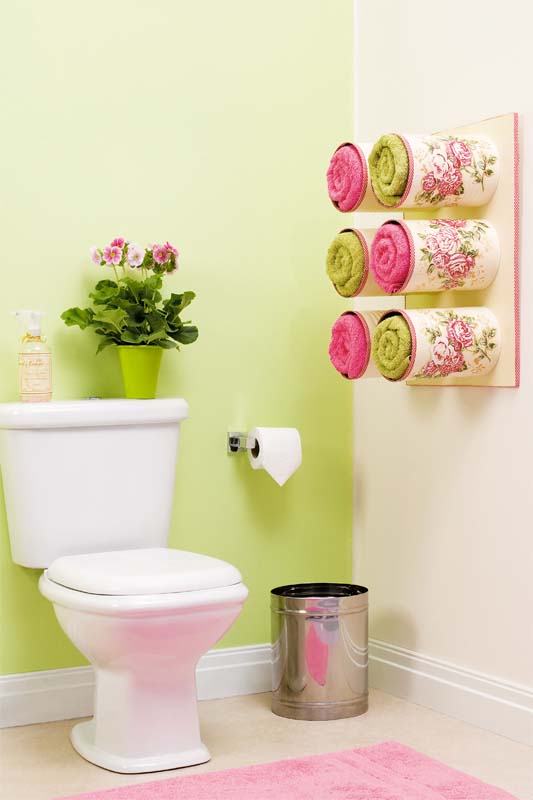 source
2.Bathroom Space Savers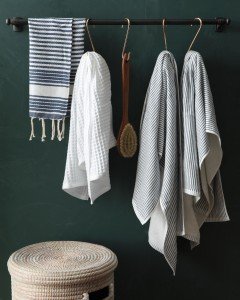 source
3.Small Stick-on Storage Containers optimize your cabinet door space.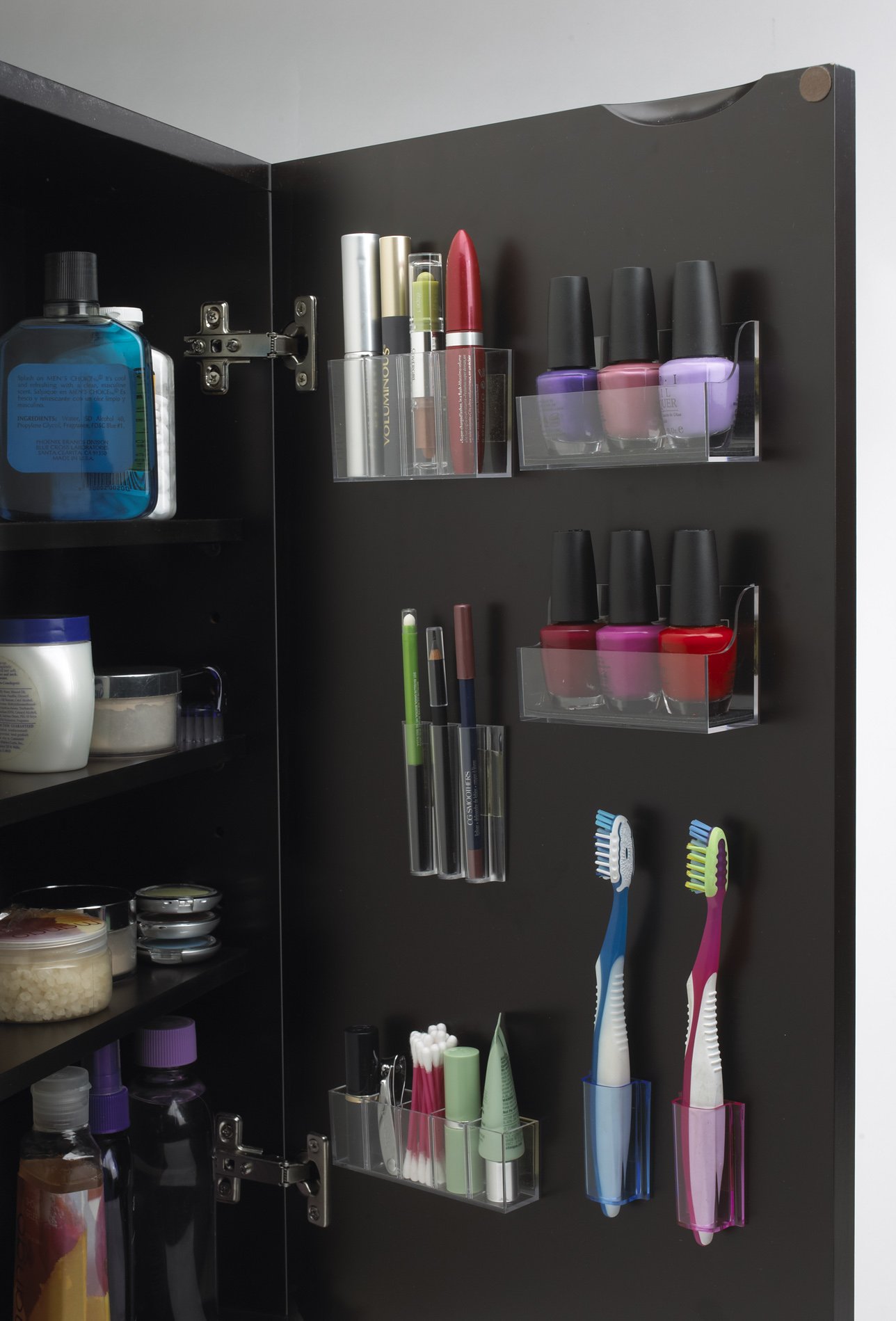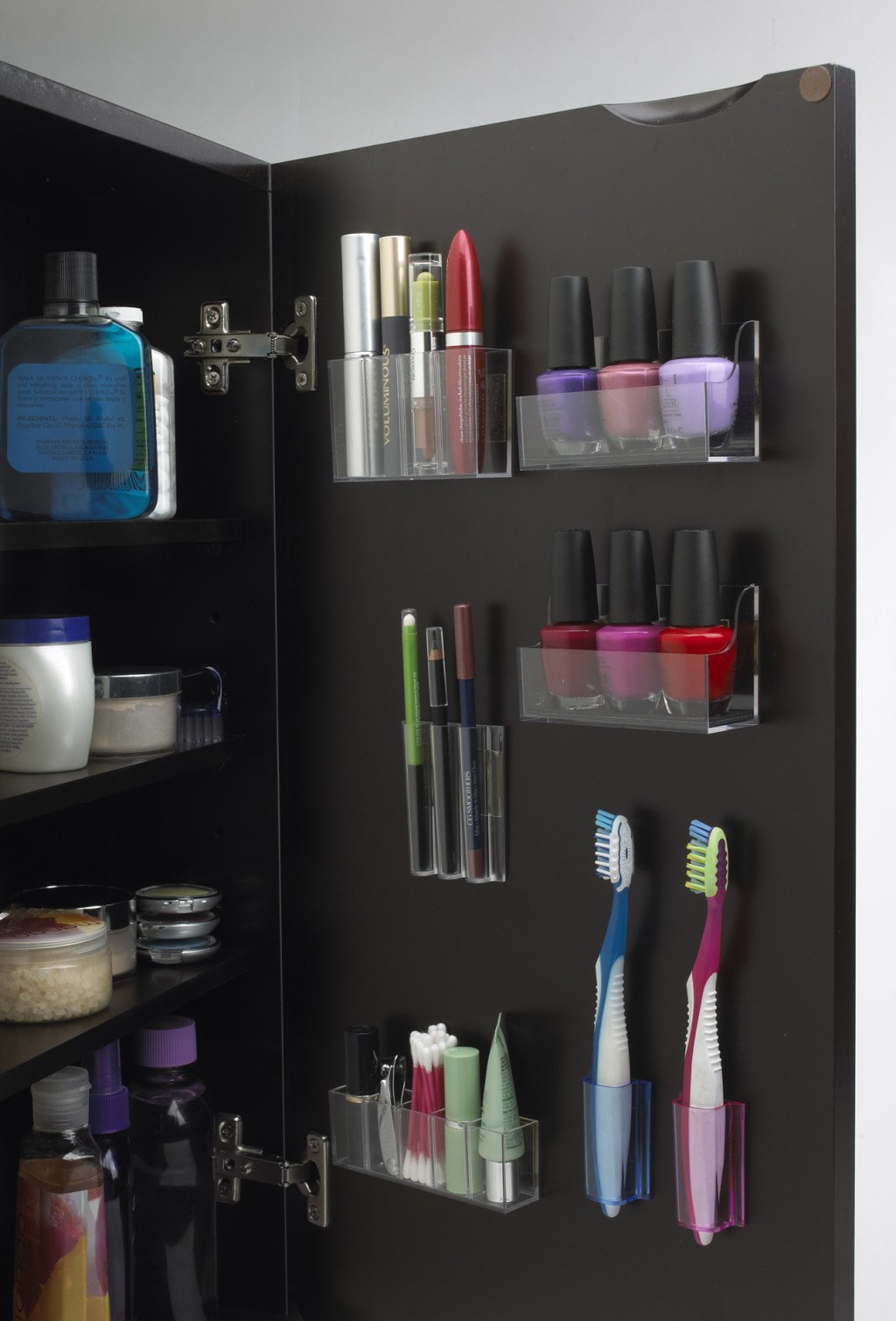 source
4.DIY Mason Jar Bathroom Storage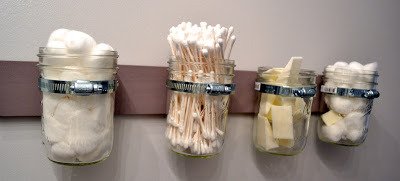 source
5.Free Cabinet Door Storage Bin Plans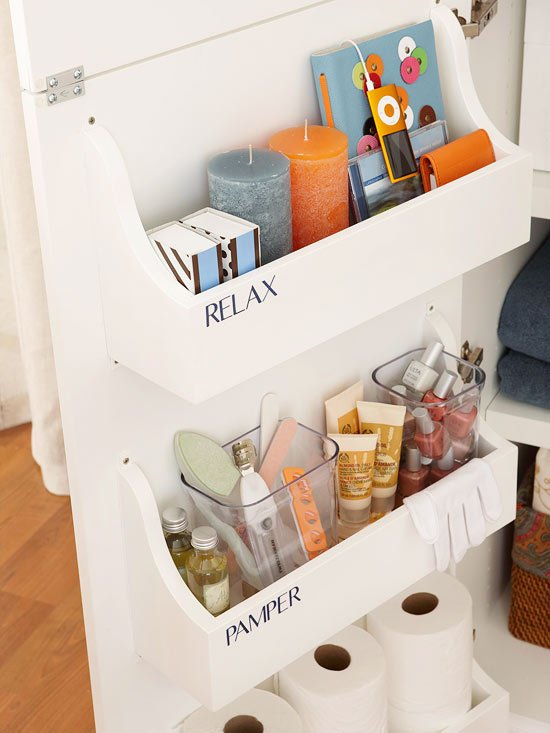 source
6.Hair Tool Storage Cabinet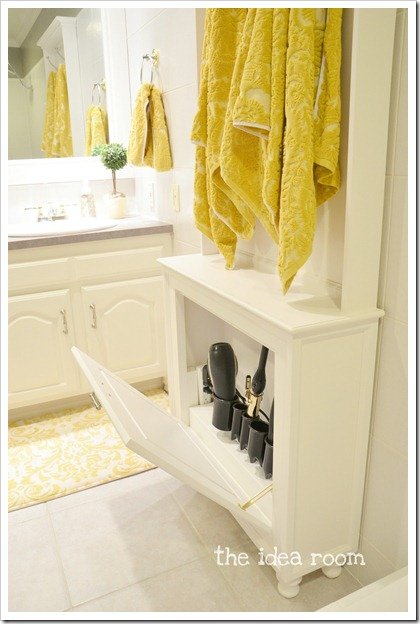 source
7.DIY pocket Organizer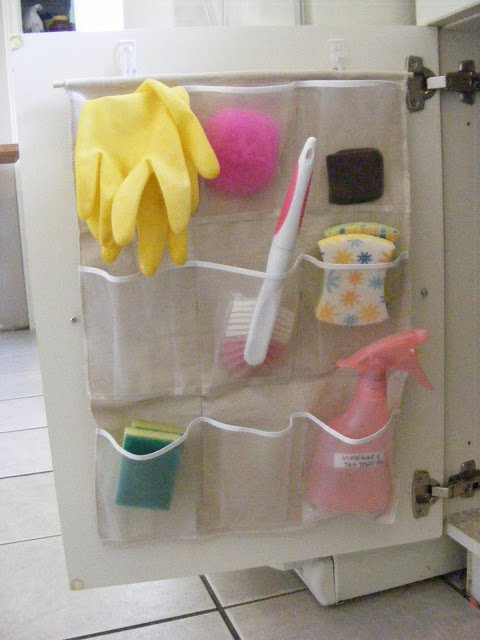 source
8.A Tisket. A Tasket. A Wall Full of Baskets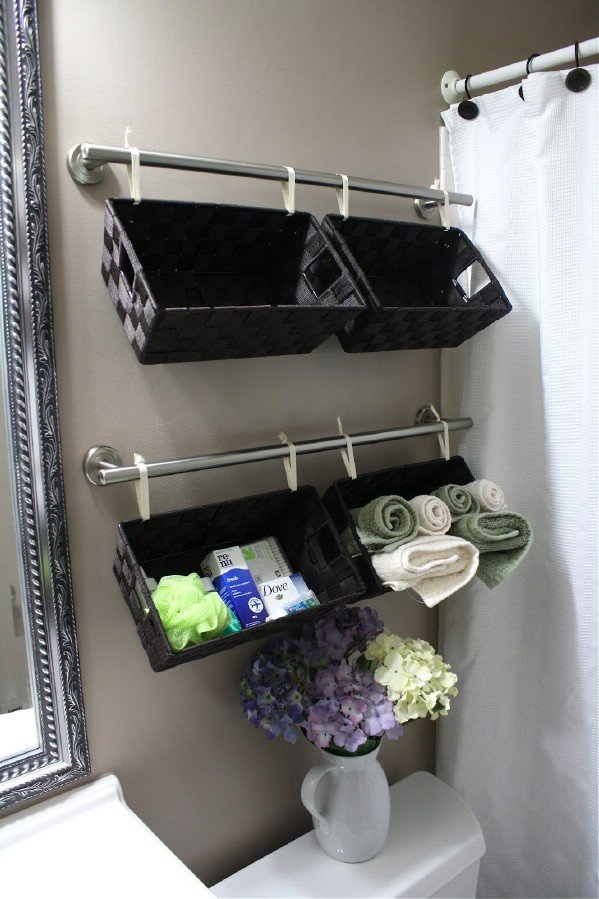 source
9.Fast and Easy Shelving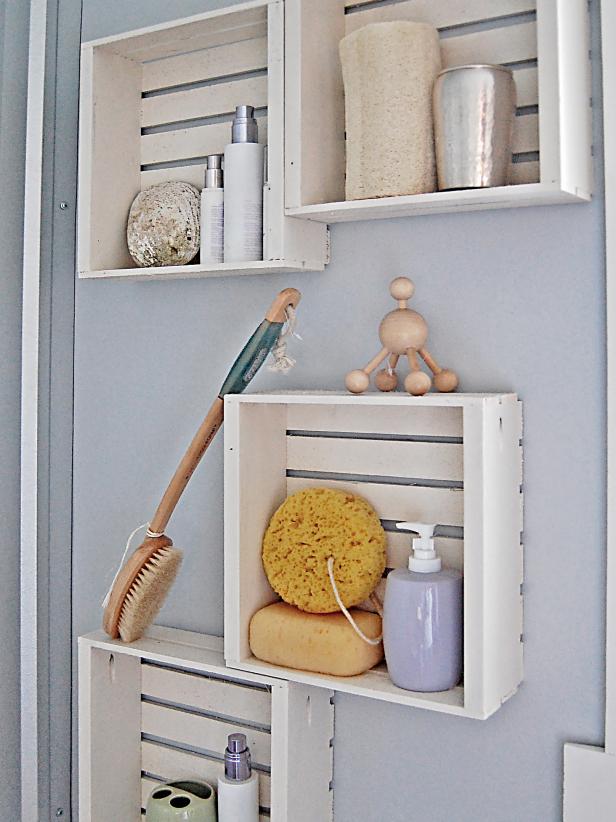 source
10.2-Minute Bathroom Organization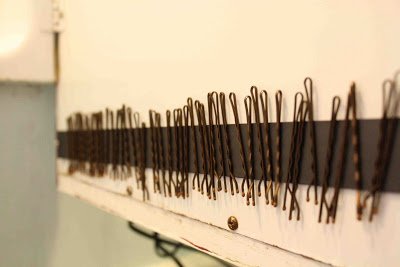 source