Whether you want to or not, you will always remember your prom night. The evening holds a special place in the rites of passage we've set up for young people who are stepping into adulthood. Your kids will always remember theirs too, so it makes sense that you hope that they are making good choices in the build-up to the big night. You're going to be fearful the entire evening and that's understandable, your child is spreading their wings, and you're hoping that they fly rather than crash to the ground. Prom is a crazy night for both parents and students. It's usually a night that parents fear because of legitimate concerns about drinking and drugging. And all the other factors that come with being a teenager make it extremely scary for youngsters too, so it helps to be open with your kids and talk about the safest ways that they can enjoy the best night of their lives.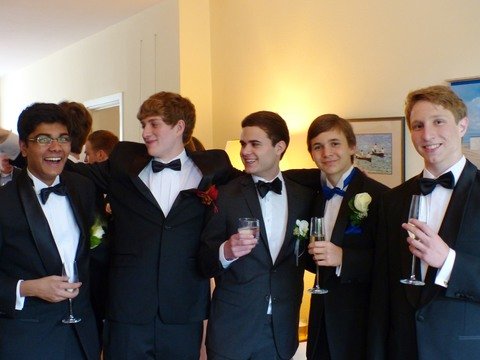 1) Hire a Chauffeur – Numbers are hard to come by specific to Canada, but in a study done across America by ORC Guideline for Liberty Mutual and Students Against Destructive Decisions (SADD), it was found that just under 5000 young people under the age of 21 died every year in drunk-driving related incidents. Drinking on prom is something every parent fears, especially knowing yourself the power that peer pressure can exert over an individual, no matter how well they are raised. Hiring a chauffeur is one option. In Toronto, Yorkville Limo. As long as you have the peace of mind that there is no possible way your kid is getting behind the wheel during the evening.
2) Location-Based Services- Losing a child while in a busy supermarket or theme park is one thing, but it's an entirely different feeling not to know where your child is on prom night. It is crucial to know where your children are, regardless of age. However, during prom, you need a way to find and retrieve them quickly if something goes wrong. Personal tracking devices are widely known as the fastest growing market in most regions for a reason. The technology exists, so why not use it to your advantage. Every kid these days has a smartphone with tracking software already installed or that need an app to enable the function. Make sure your child's group of friends all have their tracking software on that evening.
3) After-Party – Chat with your child's school admin officer about creating a free after-party on prom night in the gymnasium, or somewhere near the school such as a community center. Not just beatbox music and refreshments you have to get creative to get the kids interested in what they could be missing out on. Do whatever you have to do to make the party cool.