Being stuck in the house during quarantine means it's easier than ever to run out of things to do. But there are things you can do to ensure that everyone stays sane during the quarantine. That might include investing in the right food, entertainment, exercise equipment, outdoor recreational equipment, and cleaning supplies. Making the right decisions when it comes to how you spend your money is essential if you want to make sure everyone stays safe, protected, and happy. Take a look at our picks for the best quarantine investments to make right now.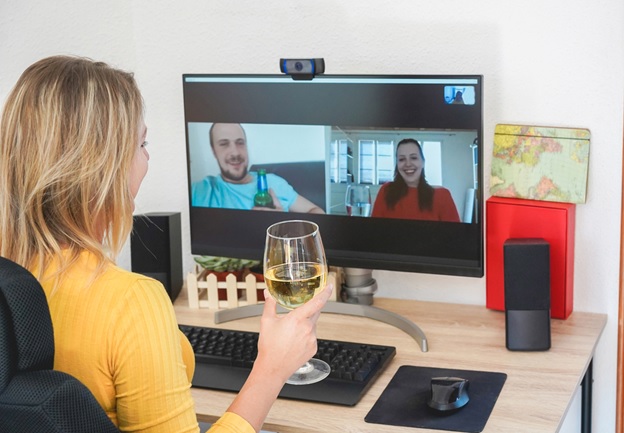 1. Invest in Food (Just in Case)
If you have to be out of the house during the quarantine, chances are you could come into contact with someone that might've been exposed to COVID-19. That means you might be subject to a 14-day quarantine, especially if you or someone in your household has to travel for work. If something like that were to happen, you'll want to be sure you have plenty of food and that includes items like:
Canned food (fruits, vegetables, beans, ravioli, fish, soups)
Seeds
Granola bars
Pasta
Cereal and oatmeal
Quinoa
Popcorn
Nuts and nut butter
Shelf-stable, pasteurized milk
Vegetable, beef, or chicken stock
Apple sauce
Dried fruit
Having some of these foods on hand during a 14-day self-quarantine can ensure you have enough healthy foods to eat without leaving the house.
2. Entertainment
Quarantine has made it nearly impossible to enjoy the summer with social distancing rules taking effect and most outdoor areas shut down or limited to a certain number of visitors. That means we've got to be a little creative about entertaining ourselves for the time being until movie theaters, beaches, and malls start opening back up. If you're going to be stuck in the house and want to watch TV series premieres to pass the time, you can do just that with a Cox Contour subscription. You can access premium channels, live content and more via voice remote, and stream live from apps like HBO Now, Amazon Prime, and Hulu.
3. Cleaning Products and Supplies
Working during quarantine means you need to find ways to protect your family or your housemates from outside germs. Make sure to keep your home as clean as possible and take appropriate measures when it comes to keeping unwanted germs outside. Get the cleaning supplies you need and things like gloves, hand sanitizer, and disposable masks. You might also want to take your shoes off and keep them outside before you or your family enters your home. Take whatever measures you need to to keep your family protected and safe.
4. Exercise Equipment
Just because the gyms are temporarily closed doesn't mean you can't stay in shape. With the right exercise equipment, you can keep working on your figure right from the comfort of your own home. Some of the most popular types of exercise equipment during quarantine are weight plates, dumbbells, and kettlebells, but you should be able to find whatever you need to continue your exercise regimen. That might include things like yoga mats, push-up stands, pull-up bars, barbells, or medicine balls. Book yourself an online exercise session, download an app, or pull up a video you like on YouTube. Whatever you do, just know there's always a way to keep up with your exercise routine.
5. Outdoor Recreational Equipment
Spending time quarantined inside the house for months means you and the kiddies are probably dying to get outside and get some fresh air and sunshine. Find ways to keep your family entertained by investing in outdoor equipment that helps you relax and them burn off some of that pent up energy. You could spring for:
an above ground pool
a trampoline
a tent for camping in the backyard
bicycles for the family
water tables
a playhouse
a bounce house
a geometric jungle gym
a seesaw
a sandbox
a pop-up play tent house
a swing set
a sprinkler system
Find out what your little ones like to do and start coming up with a few things you might want to invest in for them.
Spending Your Money Wisely
Staying comfortable during quarantine means spending your money wisely so you can pass the time with ease. Whether that means investing in the right foods in case you have to be self-quarantined for 14 days, spending money on cleaning products and supplies, or investing in entertainment for both you and the kids, it's important to help make sure everyone has something they like to do.