So now you've finally got all the certificates and alcohol-serving license, and decided to open a restaurant or a bar. Among the factors to consider when starting a restaurant, the right location is the most important decision. It's what you should look into when you open a business.
So, why is location important? It's mainly because it's where the customers can put a premium on convenience. However, what do you think makes an ideal location for Resto-Bars? In this blog, let us learn more about important things to consider when you choose the best location for bars and restaurants.
Don't just let your training, certificates, and alcohol-serving license go to waste if customers will give poor feedback on the location. And without further ado, let's get started.
Understanding Why the Location of Restaurant Matters
As they say, build it, and they'll come. However, it's no longer necessary unless you are a celebrity chef who is famous and recognized. People will just come to your doorstep and flock to your restaurant and bar. Well, that's probably just a part of why the location is important when starting a food business.
The location of a restaurant could help you attract customers. Because having such a prominent location, like in a town center with crawling pedestrians or strip malls, will serve as a built-in marketing tool.
People who pass by will notice the shopfront or the sign when they visit their neighboring business or just pass through.
Having a prominent location is your opportunity to help potential customers find you without looking. Also, good restaurants could make it much easier for you to reach customers when there are deliveries. Centrally located restaurants can easily deliver to many customers in less time.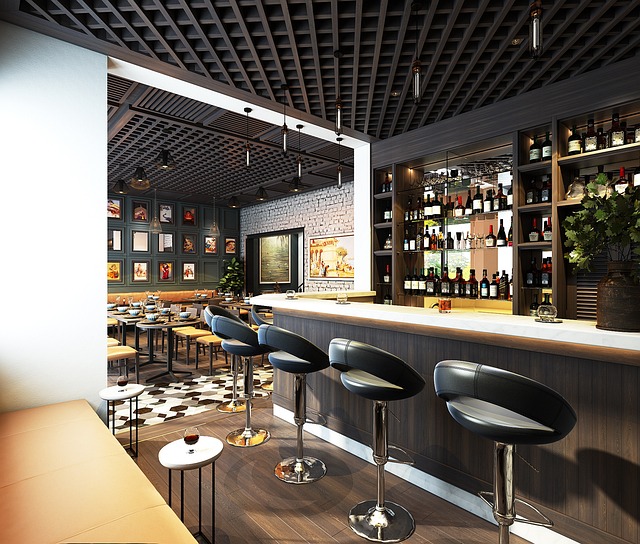 Truly, the right location for the restaurant will help the customers find you. It could help the business reach customers.
Tips for Selecting the Right Restaurant Location
While there is no sure way to success in the restaurant industry that will have a huge impact on sales, check out these useful tips when selecting the best location for a restaurant.
1. Zoning Laws
Make sure the ideal space is zoned for the restaurant. If there are adult drinks in the concept of your restaurant, you should check whether you have a permit to serve alcohol at the site. Of course, owners should have an alcohol-serving license before operating.
2. Consider the Traffic
While the restaurant's location will not make up for mediocre food or poor service, it could get new customers' attention. So, to attract new customers, your restaurant and bar must be located somewhere with lots of foot or car traffic.
While to some, traffic could be something stressful to think about, for startup restaurants, it's a great way to get customers. The more people pass by your newly opened restaurant, the greater your chances of attracting new ones.
You just got to work on your eye-catching display or sign for people to see. But you should remember once a customer steps into your restaurant, it is your job to keep them coming back.
3. Target Customers
When you're a startup, you must always consider your market when choosing a restaurant location. Do you think you'll be able to reach ideal customers in the space you've chosen?
For instance, fast food catering professionals or office workers would be best suited in a city with many office establishments. Or even a pizza slice shop that targets young adults after a long night out should also be near famous nightlife spots.
And since you're setting up a restaurant and a bar, perhaps you should not choose a location near schools because it won't be ideal.
4. Customers Must be Able to See Your Menu from Outside
Perhaps this is one way of testing your customers' sight of your restaurant. This is an essential part of the location of restaurant analysis. Many customers should be able to see the venue from the street.
While your signage could catch lots of attention from customers, know that signs alone could not be enticing as the glimpse of the patio or the menu options.
So, if you want an indoor location like within the food court or the hotel, you need to focus your efforts on marketing. This will guarantee that customers will see the restaurant.
5. Accessible
Apart from seeing the restaurant, the customers must be able to reach the restaurant easily. So, if you want an established business in the future, the location you should choose must be accessible.
Also, make sure that the space you choose has that ample parking nearby. And if you want to locate the restaurant in pedestrian-friendly areas, ensure public transportation is nearby.
And once you nail down the space, you should make it accessible to customers with different abilities, especially disabilities. You should put on ramps and other tools to ensure compliance.
6. Consider Space Turnovers
Everyone probably knows that the street or strip mall in the town where the businesses seem to open and close every few months. So, while the location of the spots seems ideal, there is usually a reason why many businesses start and fail.
Don't try it in a commercial space wherein many businesses have already tried and failed. And if you consider there is an area where you are familiar, then take your time and do some research. Visit the area so you'd be able to monitor turnovers.
7. Stay Away from the Competition
You should avoid building a restaurant near another in direct competition with yours. If so, you will work harder to win the customers and keep them returning.
Wrapping Up
Having a bar and a restaurant in a prominent place could set the business up for success. It will attract new customers. It's a great help if you consider the factors mentioned in this blog. It will help you make an informed decision to ensure the restaurant will be known to many.