Except decorating our homes for every holiday we are obsessed about adding festive decorations in the yard as well. Decorated yards say a lot about homeowners  and show that they care and they want everything to look just perfect. If you want to leave a good impression and feel cozy at your own outdoor area then you should see these photos that will give you some amazing ideas and will get your imagination going. Easter will get a whole new and different dimension and you will more than happy to celebrate it with your friends and family both inside and outside your home. The weather can be pretty nice for Easter, so you may consider about throwing a party in the yard as well. Check out these Cute Outdoor Easter Decorations That Will Add Interest To Your Yard and will help you have a remarkable holiday.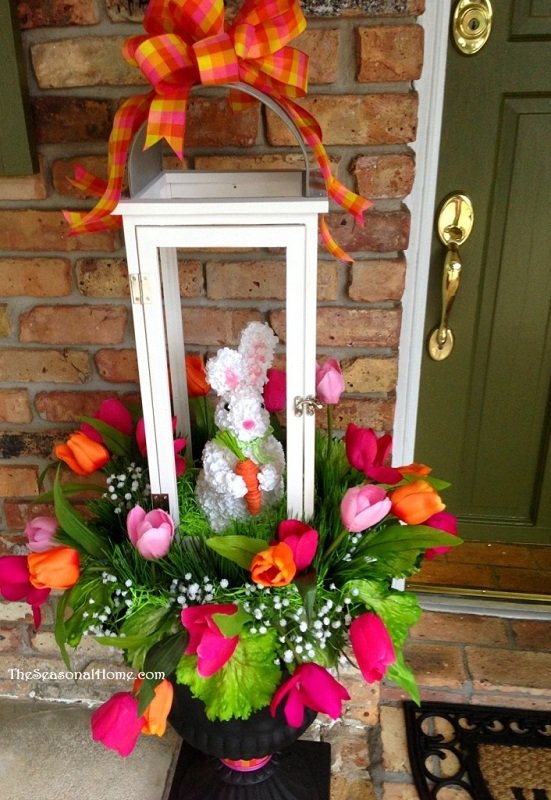 The rustic decorations are really popular especially those with wood logs. We have seen this kind of decorative pieces for New Year and Christmas, and Easter is not an exception either. This Easter bunny is super easy to make and you won't have to spend much money for it. Give it a try!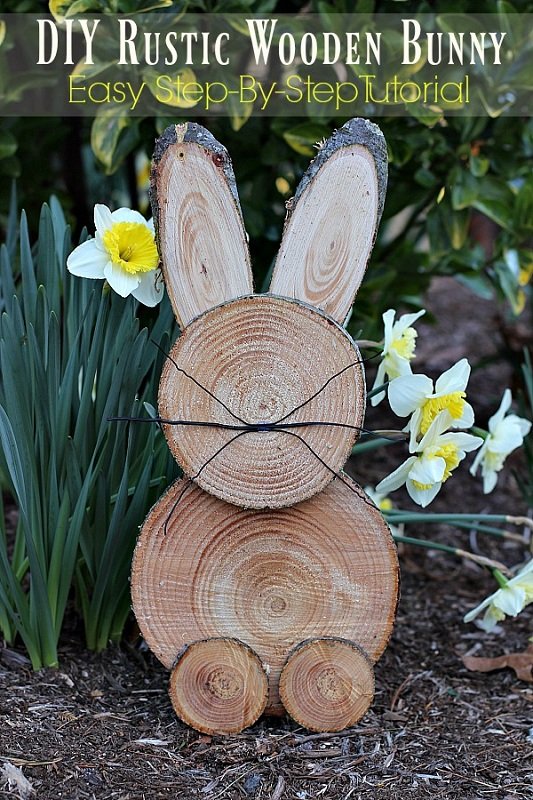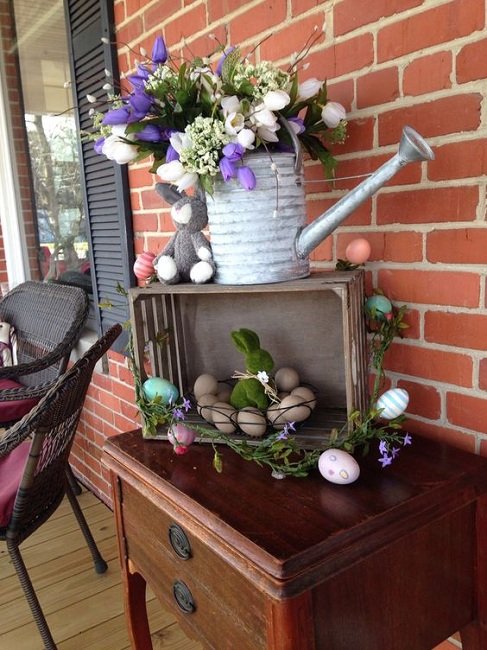 Consider using items that you already have at home. Get a basket and decorate it with some twine. Then fill it with faux grass and add some Easter eggs. As easy as a pie!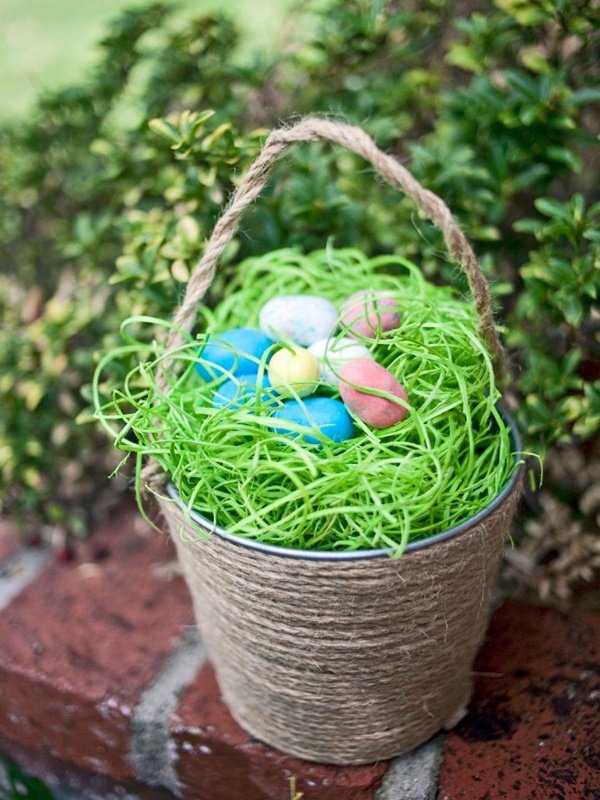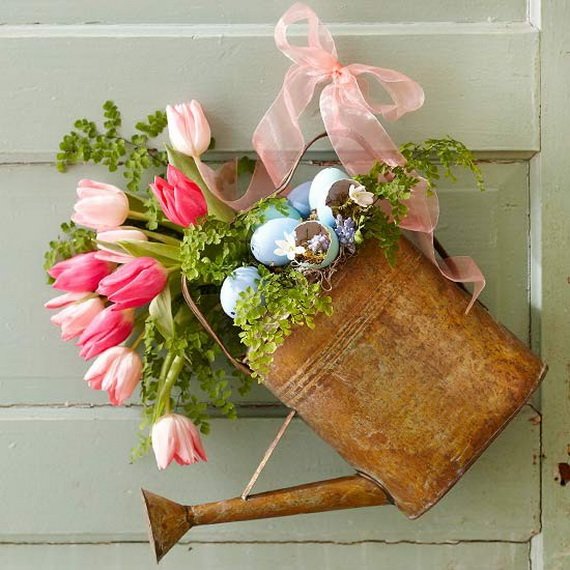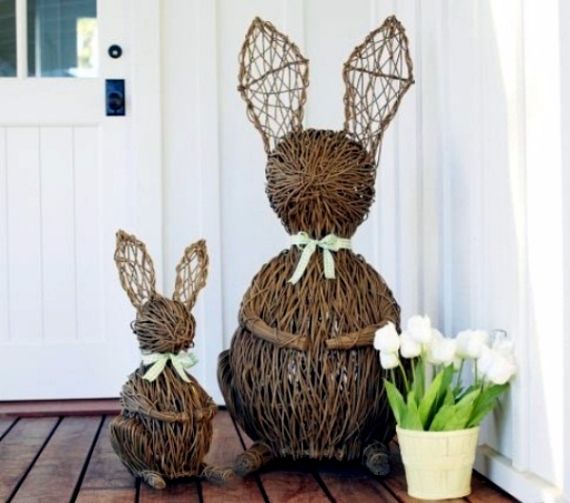 Has it ever occurred to you that you can repurpose old boots for Easter? They can look pretty fun when decorated with colored Easter eggs. Plus, you won't need much time to make this decoration, so if you are running late this is the thing to do at the last minute.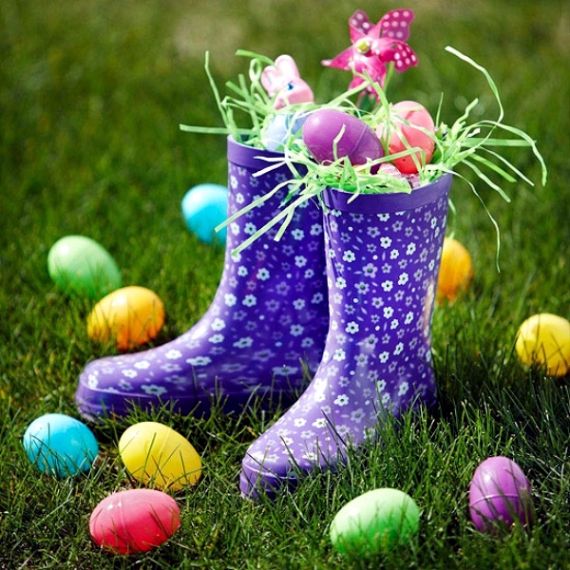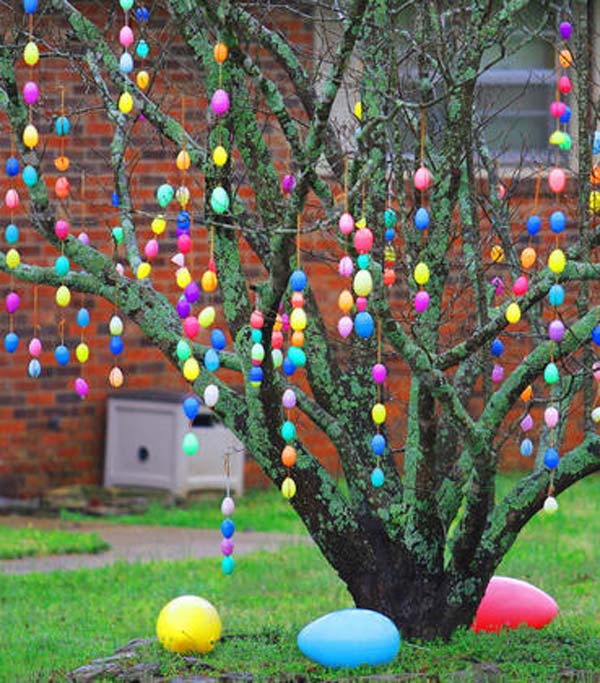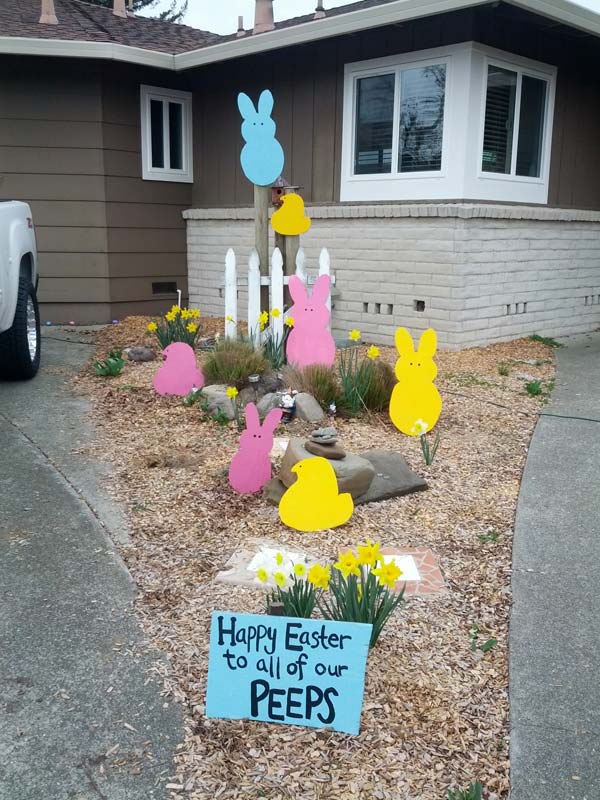 You can just update the existing decorations in your yard by filling them with the festive nest and eggs quickly and easily.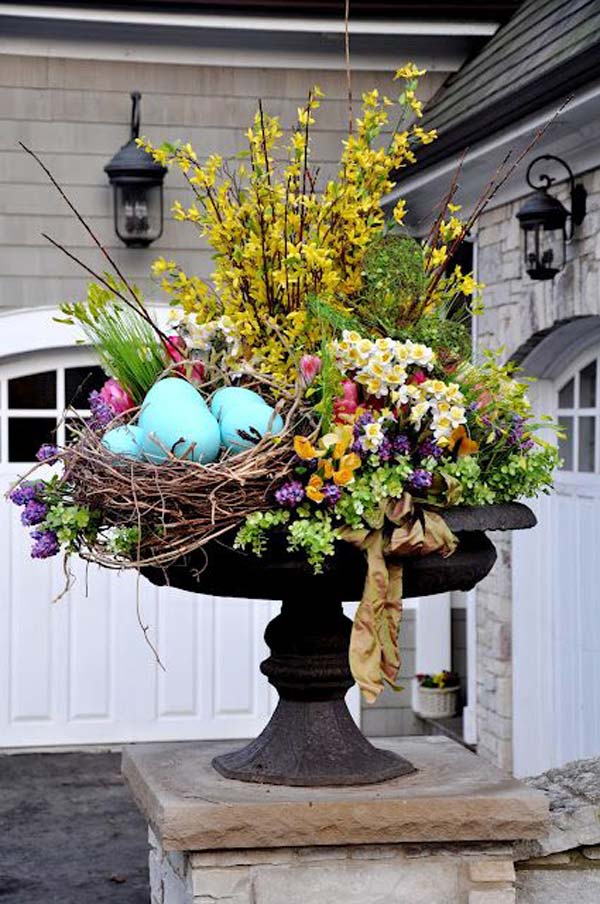 Do you want to put a smile on everyone's faces? If yes, this is the right decoration for you!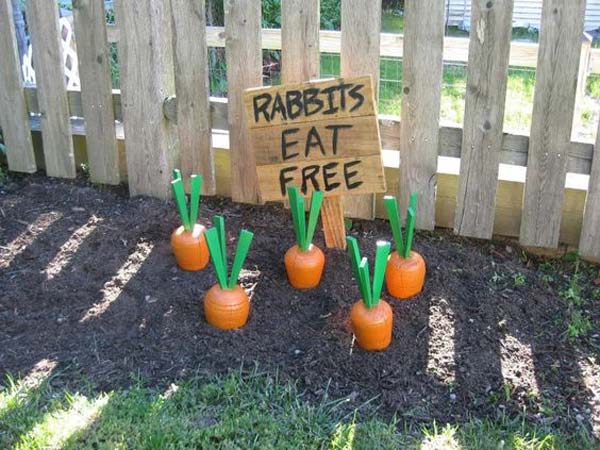 We can never get enough of decorated trees, so now it's time to have one with eggs! It's such a wonderful decoration for your front door, isn't it?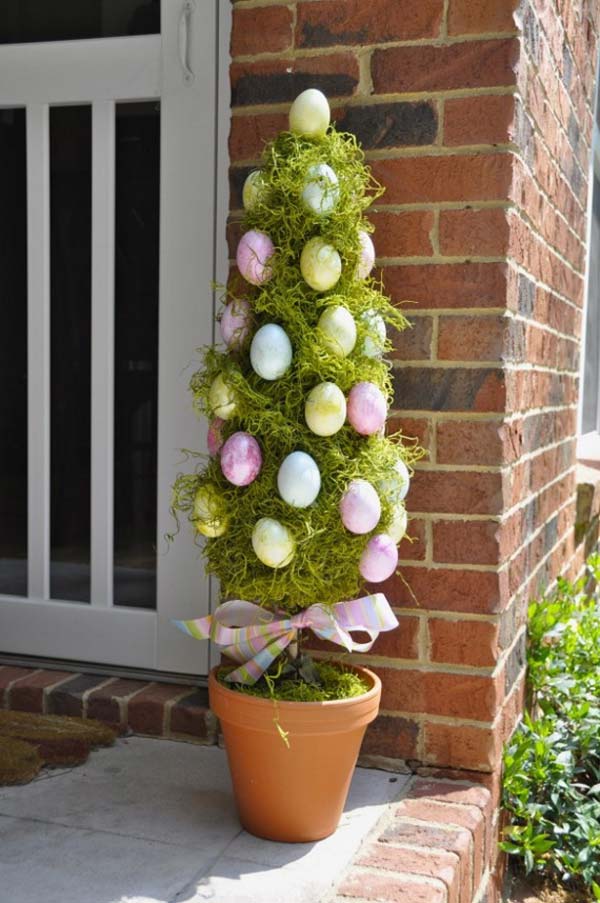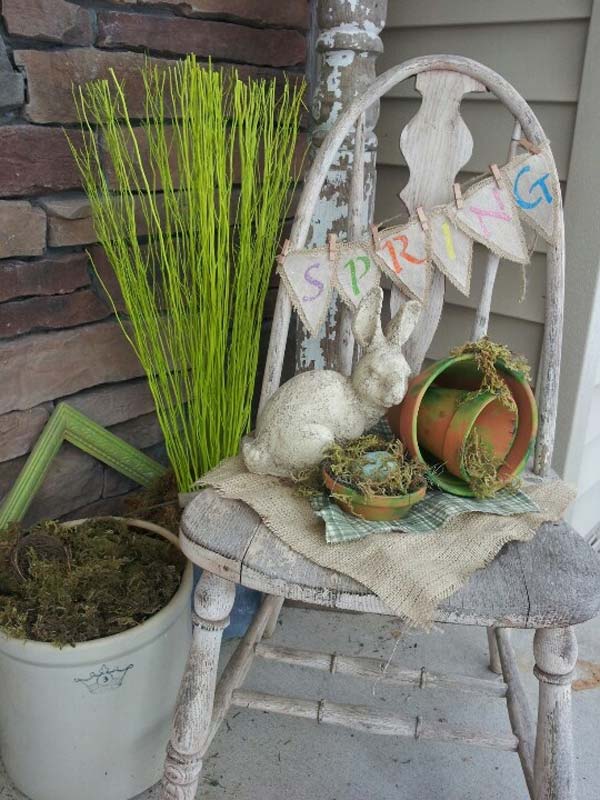 This giant Easter egg will be in the center if attention and will be the first thing that people notice when they pass by! Would you like to have a maxi wreath outside your house?