It is the shape of the bouquet that largely determines how the whole composition will look and be perceived. It is enough to imagine, for example, a bouquet of ordinary round roses and alstroemerias and a model with an absolutely identical set of flowers, but in a cascade version: if the first copy is a classic and traditional approach, then the second one is a more creative format that looks unusual. Let's find out what types of bouquets there are and where you can order the send flowers Mississauga of different types.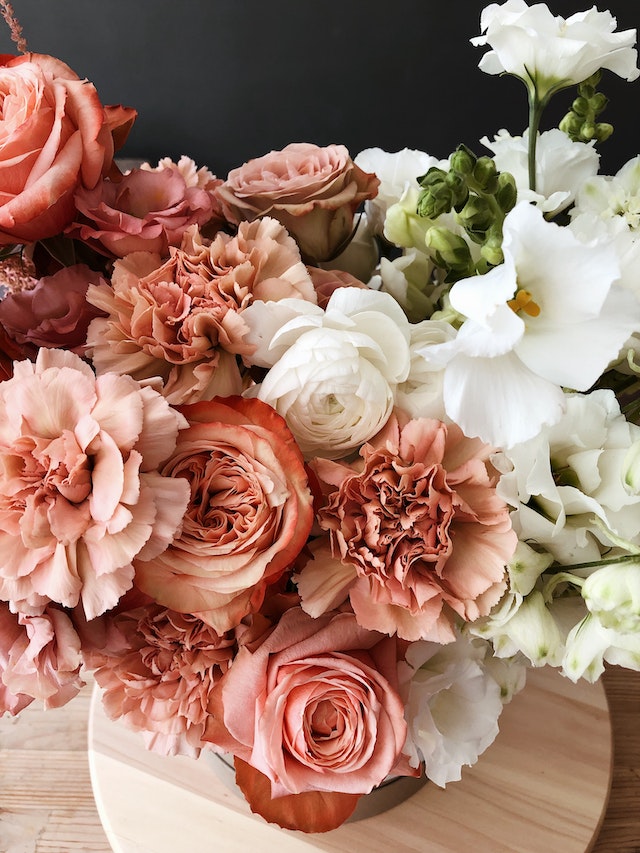 Hand-tied bouquet
The hand-tied bouquet has become one of the most popular bridal bouquet styles in recent years. The natural, loose design is what makes this type of bouquet preferred by brides and wedding florists. As the name suggests, this bouquet is a bunch of flowers tied together with materials such as ribbon, rope, wire, or any other piece of fabric to create a slightly asymmetrical and lush bouquet, as if the flowers had just been picked from the garden.
Posy bouquet
This is a classic. This type of bouquet is timeless as it has a simple, understated style that will suit any occasion. This bouquet consists of plump, round flowers on short stems (with or without minimal greenery) that are tightly wrapped with ribbon for a full yet compact look. Because the bouquet is quite compact and lightweight, it is very easy to hold and carry around. Brides love this type of bouquet very much. For bouquets, you can use a variety of flowers, including everyone's favorite peonies, classic roses and beautiful gerberas.
Cascade/waterfall bouquet
One of the most creative types of bouquets. It is a waterfall that resembles the shape of an inverted tear. The bouquet includes beautiful, bold flowers like roses, lilies, dahlias and even hyacinths, long, trailing vines and draped leaves for a truly stunning bouquet. Foam, wire and tape are also used to keep everything in place. This type of bouquet isn't very practical, but if you're looking for a "WOW" effect, this is definitely worth a look. Due to Princess Diana, this type of bouquet has become popular these days. Her bouquet was rumored to be over 40 inches long.
Nosegay bouquet
Neat, compact and simple in appearance, this bouquet is similar to Posy, except with more emphasis on greenery. Nosegay bouquet is a small, rounded cluster of flowers that are all trimmed to the same length. Usually made with one dominant flower or color, the stems of the bouquet are wrapped tightly with ribbon or other cloth for a polished effect.
Freeform bouquet
One of the most original types of bouquets in floristry. The compositions look rather chaotic, but this is only an illusion. In fact, every detail is not accidental – asymmetric bouquets have a certain structure, which changes in accordance with the chosen construction technique. The technique of asymmetry allows you to focus on specific plant elements, and at the same time shift the compositional center in the most favorable direction. These types of bouquets often use unexpected elements such as dried herbs and twigs in addition to fresh flowers.
Pomander bouquet
A bouquet unlike any other is a unique bouquet of pomanders. This whimsical floral arrangement resembles a flower-covered ball suspended from a ribbon. This bouquet is great for decorating a room or hanging from trees for a garden party as it is usually hung with a ribbon or rope. Roses, sunflowers, carnations and gerberas are popular flower choices for this type of bouquet. And to beautify it even more, many will use jewels and gems to make it shine and look even more glamorous.