Get ready to reconsider everything you thought you knew about sailing yacht design
Love the idea of sailing the world, but not so sold on the old fashioned or cramped interiors many sailboats seem to have? Then we might just have the boat for you. Built in 2009 by French shipyard Construction Navale Bordeaux, or CNB, the iconic CHRISCO has won multiple awards for her sailing yacht interior and exterior design, including the Superyacht Society Awards Best Interior at the International Superyacht Design Award, 2009, as well as the Newcomer Interior Design Award in 2010.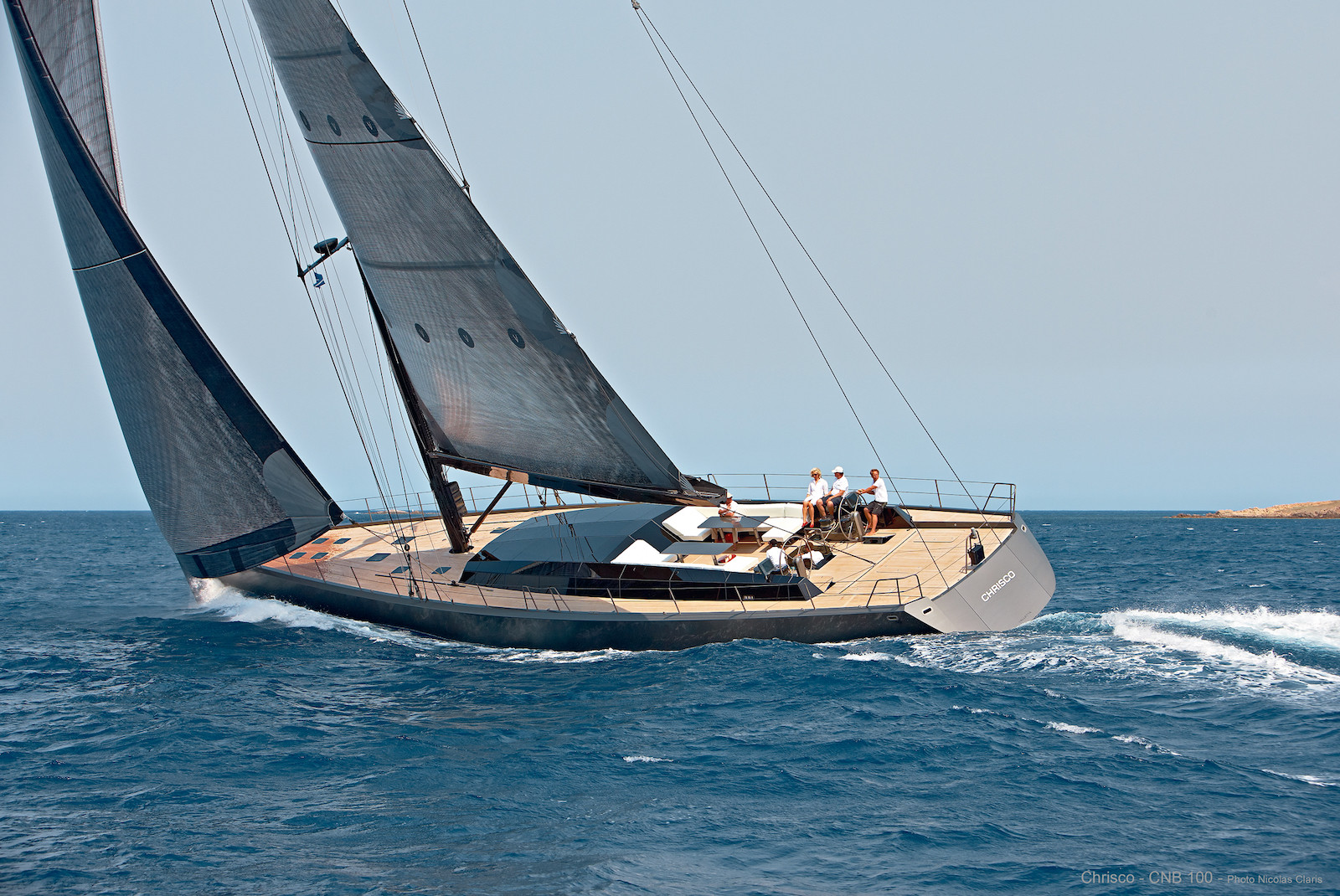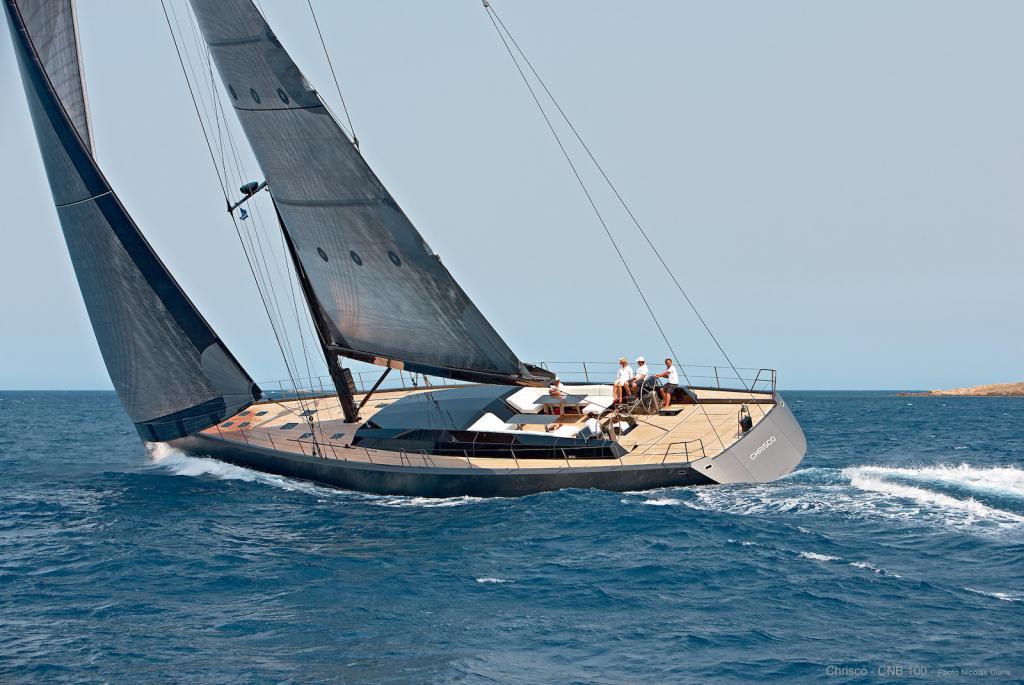 Currently for sale with yacht broker Y.CO, her futuristic decor breaks the mould; with a monochromatic black and white interior and sleek uninterrupted lines, she is ideal for sailors seeking not just a high-performance vessel, but one that boasts beautiful, unique aesthetics both inside and out. One of the standout sailing yachts for sale in her class, the 30.5-metre CHRISCO boasts a stunning light and airy décor, carving her own path through a sea of dark mahogany.
A striking sailing yacht interior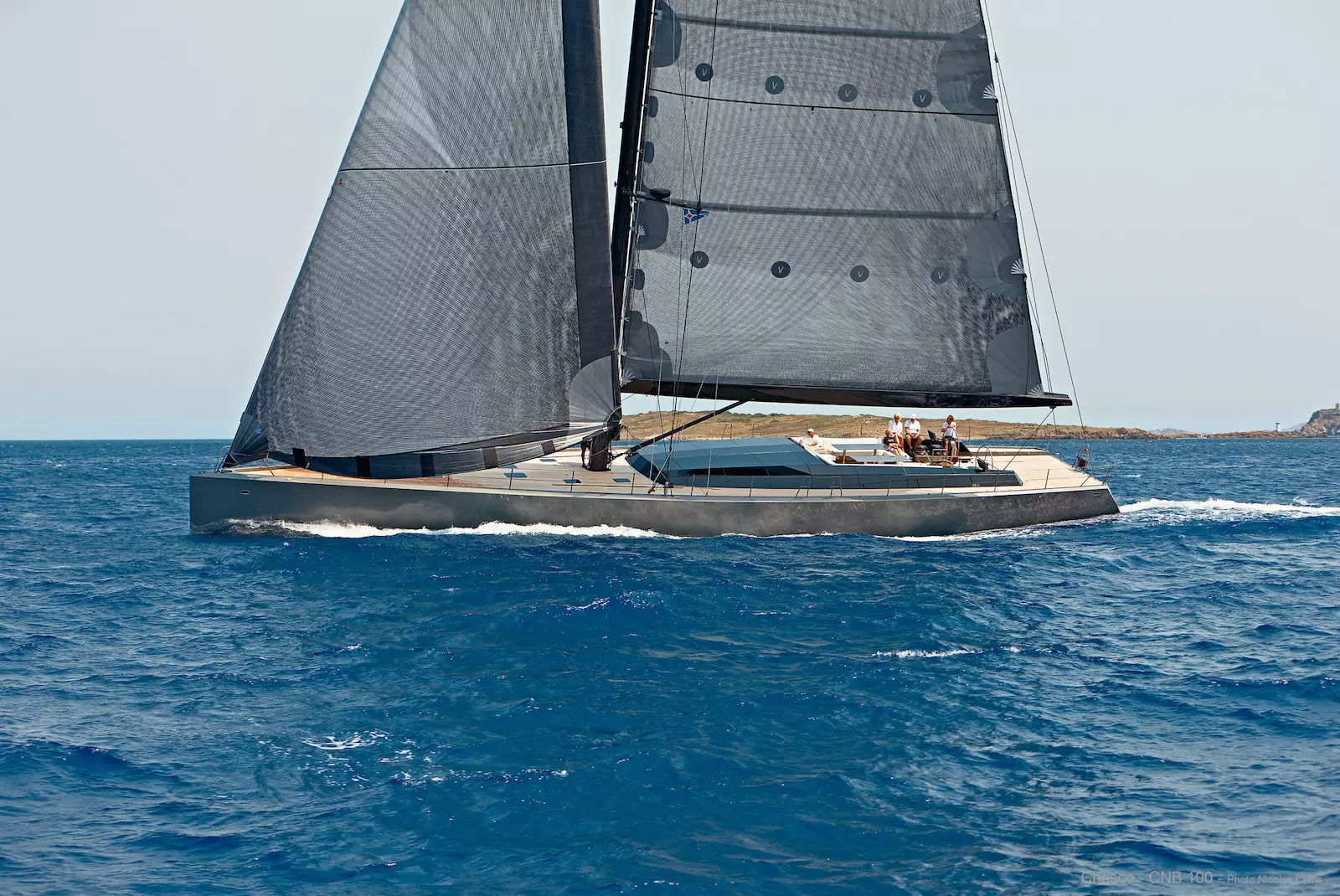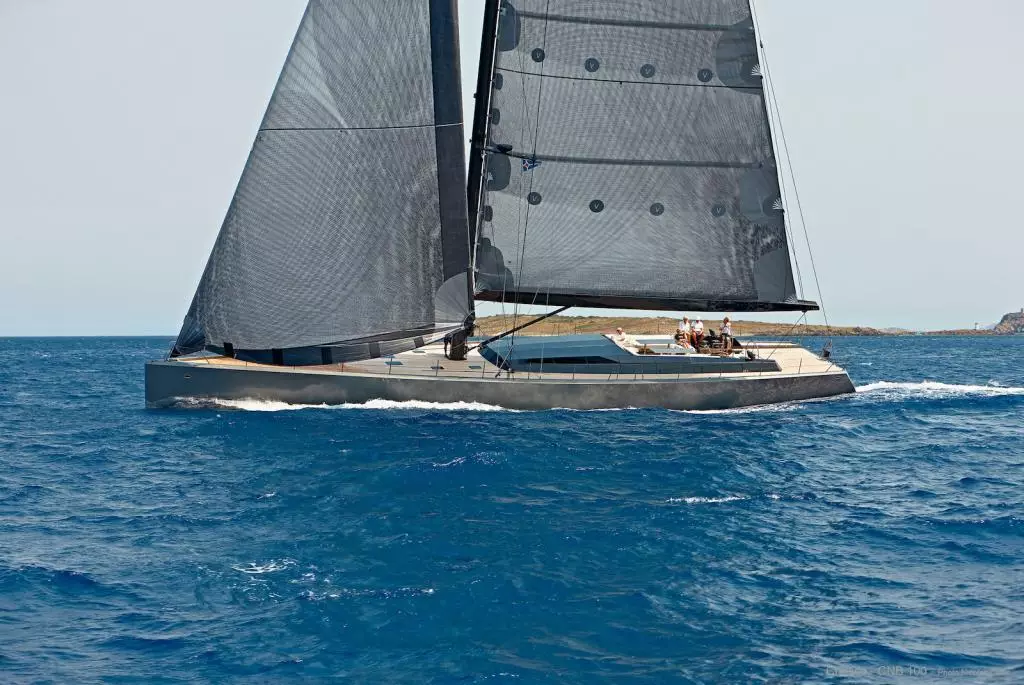 Featuring crisp white walls, clean lines, and uncluttered aesthetics, this sailing yacht interior is unusual in that it feels extremely light and spacious. Indeed, CHRISCO's iconic glass-panelled coach room is made up of some 75 panels of laminated glass that allow light to fill the interior, bringing the outside in and enhancing her feeling of freedom. This clean white minimalist décor is offset by a carbon black flooring, offering a striking contrast.
The main saloon includes a swanky seating area with a straight-of-a-design-magazine aesthetic, flanked by a dining table that can comfortably accommodate six – perfect for hosting trendy dinners or drinks parties. CHRISCO also boasts a well-equipped and ultra-chic kitchen, ideal for whipping up gourmet creations, a home office, and luxurious en-suite bathrooms.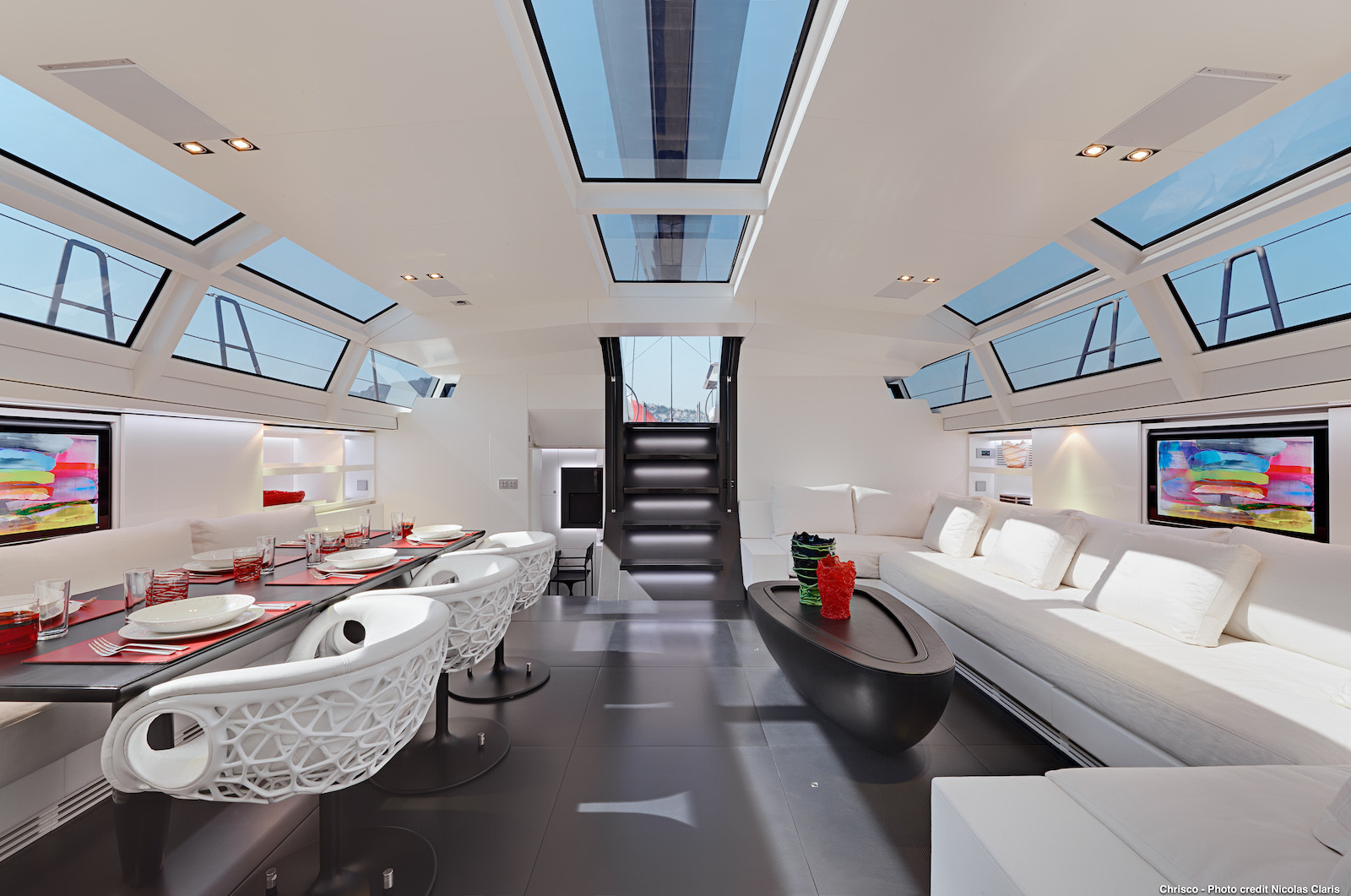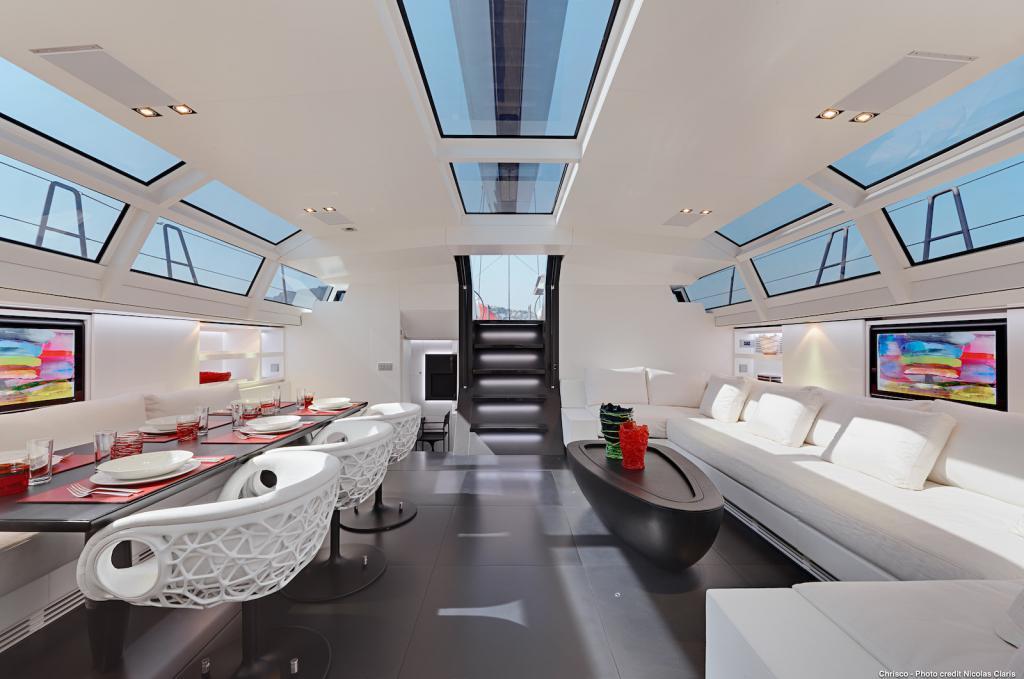 Boasting three uber-modern cabins, CHRISCO can comfortably accommodate up to six guests, with the flexibility to accommodate up to nine if required. Further maximising the space in this clever sailing yacht interior, all the beds can be converted into sofas, meaning you can go from an intimate family getaway to hosting the party of the year in one smooth move. What's more, ensuring her owner and guests enjoy ultimate luxury onboard, CHRISCO can accommodate a crew of four.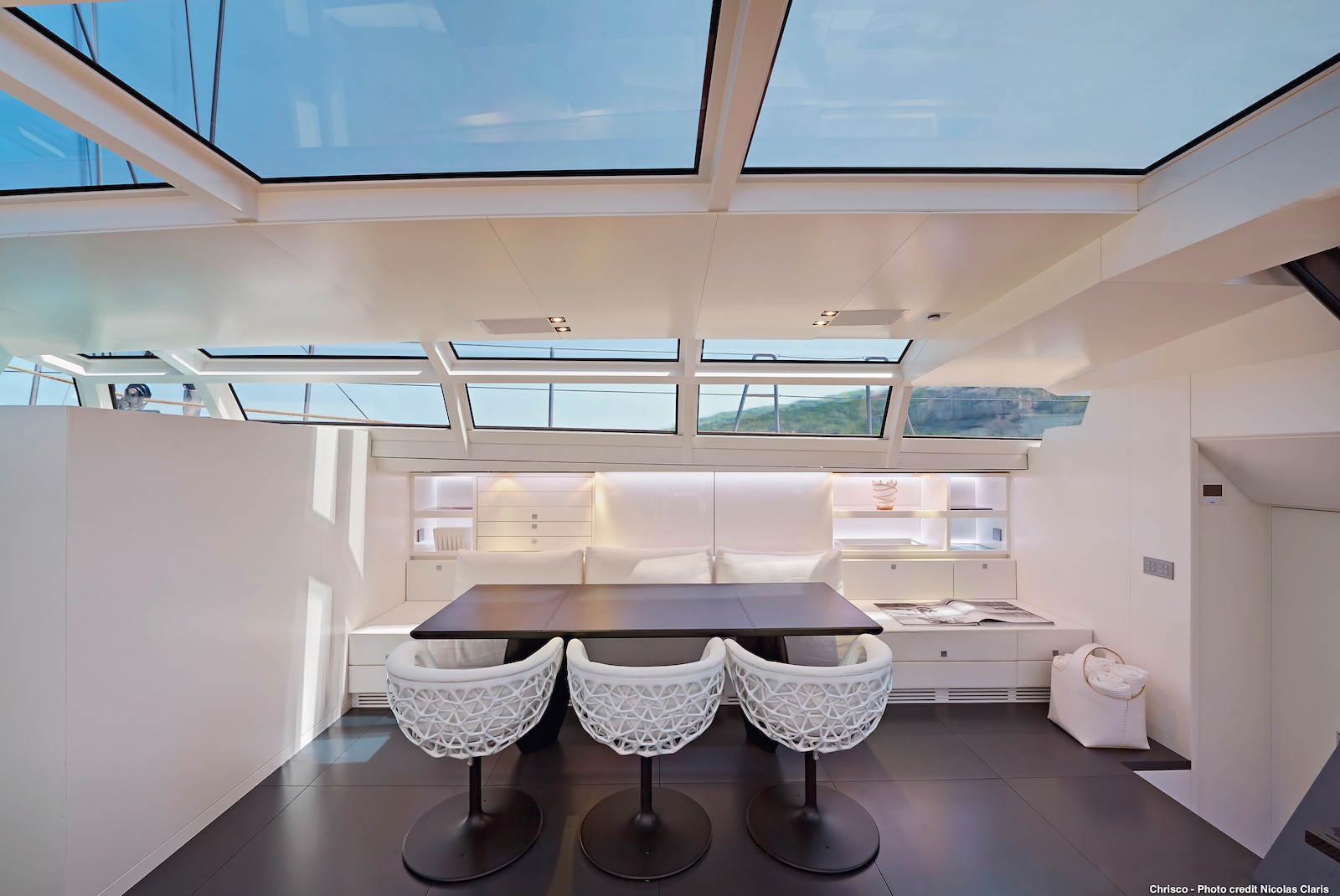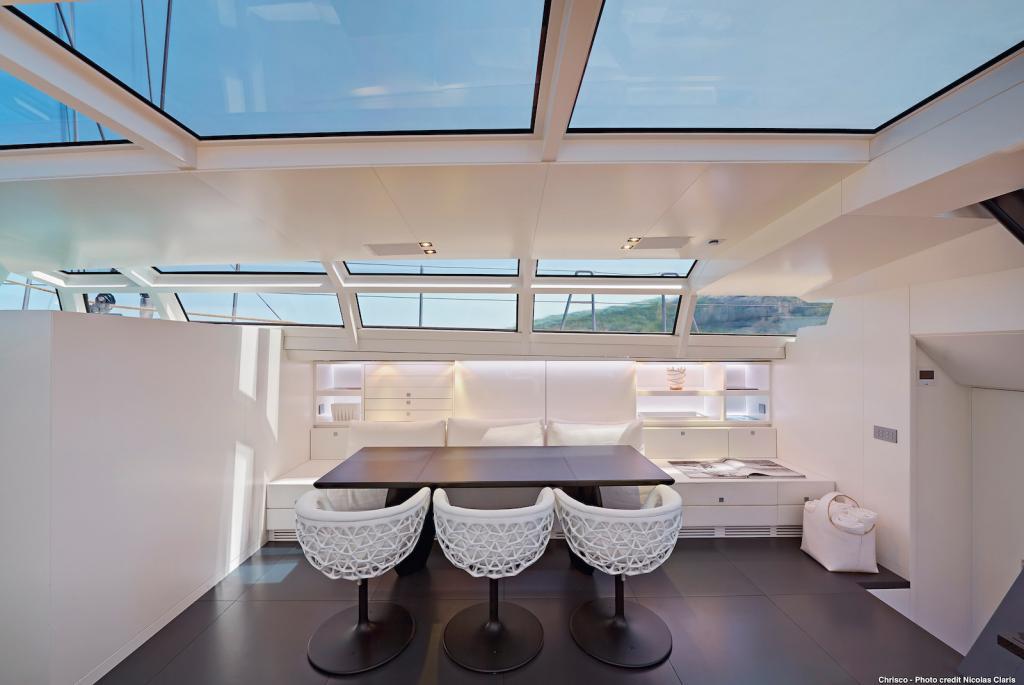 Every square inch of the sailing yacht's interior has been cleverly designed with practicality and functionality in mind, including handy storage spaces concealed within fitted furnishings. However, looking at her you would never guess, with a strong look that is never once compromised. In terms of sleek and fashionable design, she is one of the most desirable sailing yachts for sale on the market.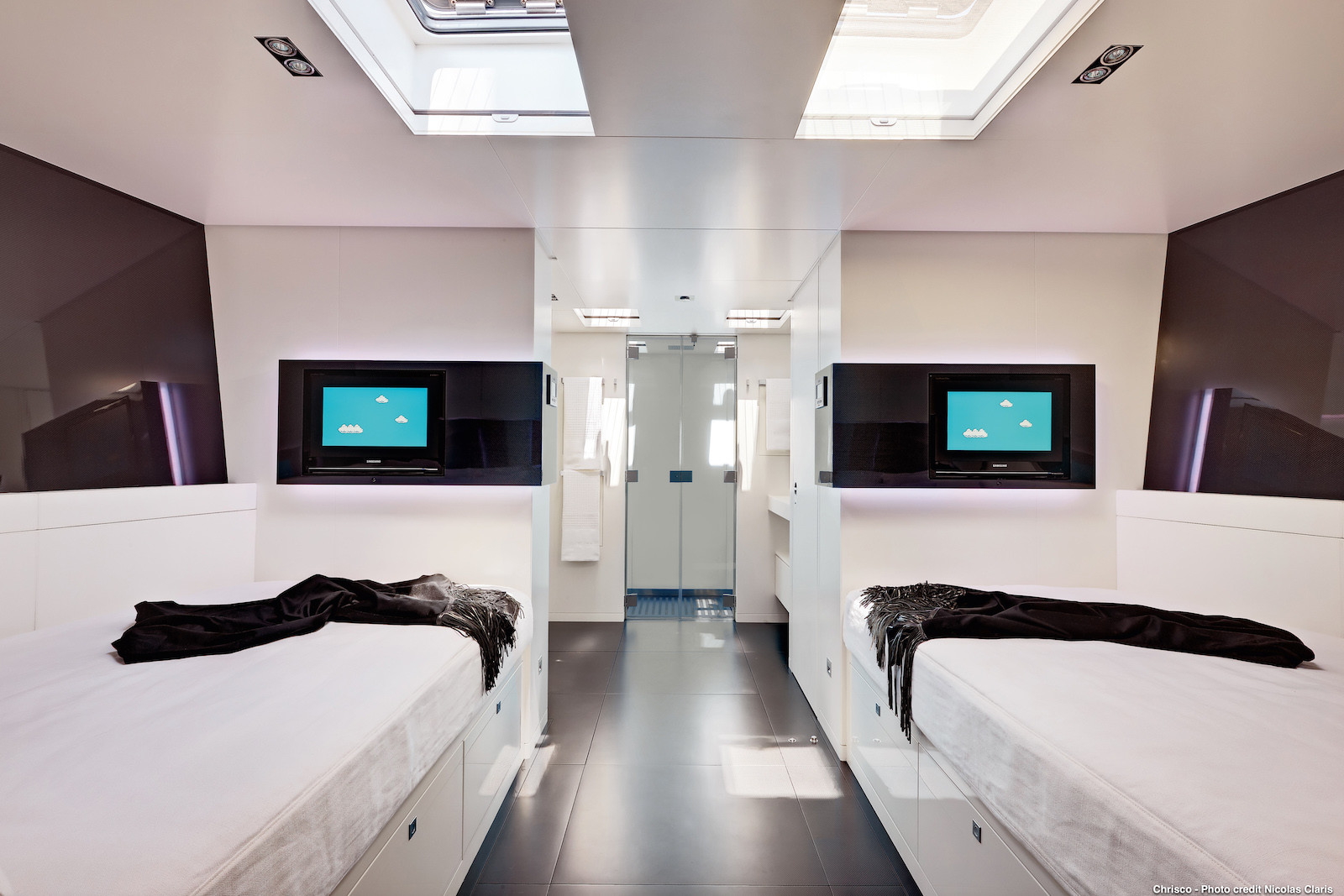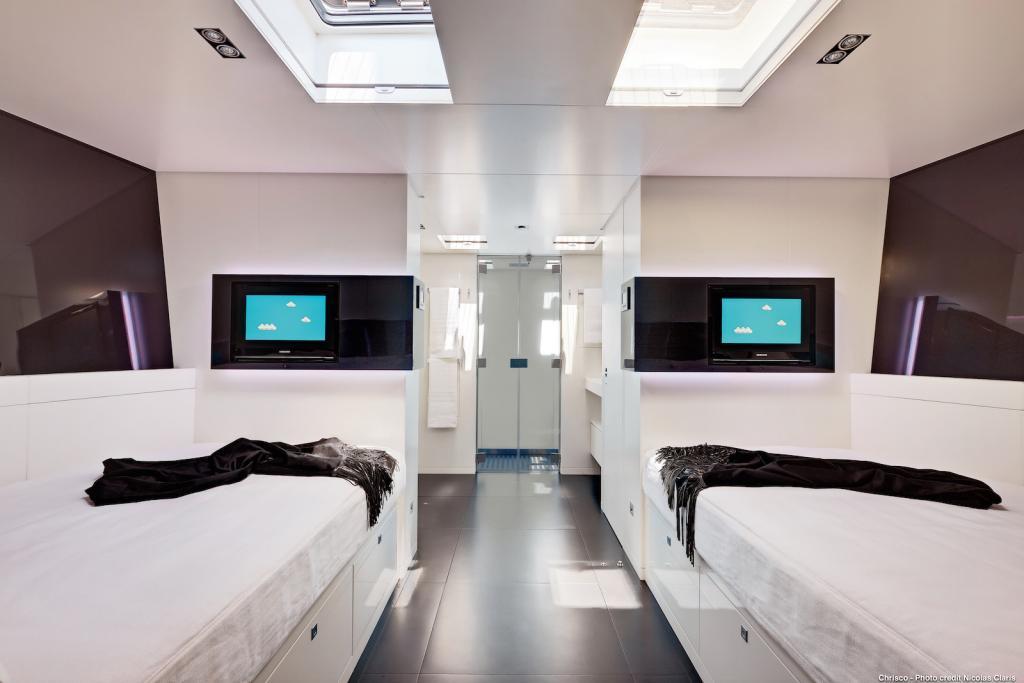 An uncluttered exterior
CHRISCO's striking design is continued out on deck, which features an unmistakably clean, uncluttered profile. This is done by cleverly concealing primary winches below the carbon panels, ensuring a clean look which turns heads wherever she goes. There is also an expansive shaded area with bright white, wrap-around seating – great for hosting al fresco soirees or for soaking up the sun in privacy.
We know it's not all about looks; luckily, CHRISCO means never having to compromise. Boasting an impressive sailing yacht pedigree, she has been purposefully constructed with various weight-saving measures, including both the tree and hull made from carbon fibres, ensuring an exhilarating sail.
The CHRISCO sailing yacht is on the market at EUR 5,900,000 exclusively with Y.CO. For more information on her unique sailing yacht design, contact the Y.CO sales team.