Although nothing seems better than owning a brand new automobile, things can become quite frustrating when you don't have enough money for it. Thankfully, it is possible to upgrade your car interior and make it look good as new without having to spend as much on buying a new one. In the subsequent paragraphs, we have mentioned some tips on how to upgrade the interior of your automobile easily and effectively.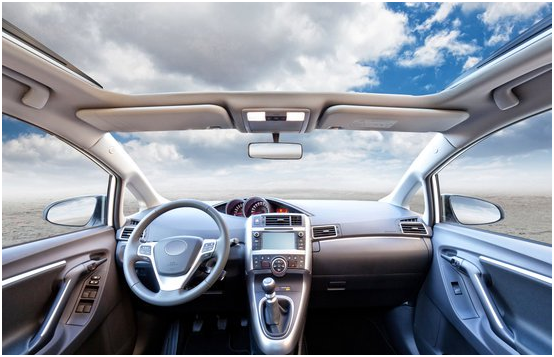 1. Incorporating new technology
An excellent way to upgrade your car interior will be updating the dashboard as well as the display, particularly if you are driving an older version that comes with a tape deck. You can consider adding the following:
A decent sound system

– For this, it will be sensible to go for a Bluetooth-enabled sound system that will allow you to play music from your phone to your car's stereo as well as make and receive calls hands-free.

Backup camera

– Although this is not an essential part of the interior of the car, a backup camera can come of use to you particularly if you drive frequently in reverse.

A digital heads-up display

– Try replacing the outdated analog tachometers and speedometers with a sophisticated digital display.
In case you like to add any other tech to your automobile's interior, feel free to do so. However, ensure that it is supported by the car's electrical system. You will come across detailed information on various gadgets from several authentic sites on the web which will aid you in deciding which ones to go for. However, do not always purchase the least expensive items since you might have to compromise on the quality in that case.
2. Upgrading your car's interior accessories
The appearance of the interior of your car can be hampered by the presence of outdated adornments and we have mentioned several items you should consider:
Car seats – Replace your seats with new ones. You can have it traded off with something identical or something innovative, for example, racing seats, which will depend on the type of interior you like to create. If you don't want to have your seats replaced or you find it too expensive for your budget, give a thought on replacing the existing upholstery of your seats with brand new leather. Go for your preferred shade, or you can even mimic the interior of a classic luxury vehicle.
Steering wheel cover

– Handwheel covers are one of the most sought-after car accessories in today's time. Not only do they provide excellent grip while driving, but they also improve your car's appeal. Consider providing your car's wheel with one if you haven't yet; if you already have it covered and it has gotten worn out and doesn't look as pleasing as before, replace it with a new one– with greater benefits and with better quality.

 Floor mats

– Get rid of the old mats and have them replaced with the material of your choice and ones that are custom-fitted. You can either choose a carpet, rubber, or a vinyl mat. Choose whatever fits your style.
These are just some of the accessories you could upgrade or add to your car's interior. Looking through sites concerning auto shop accessories can be of help in choosing and knowing what's yet to improve.
3. Upgrade the safety equipment
It is imperative for you to be safe wherever you are driving the car. However, it is unlikely that your car comes with top-notch and sophisticated safety features in case you own an older automobile. If it is not possible to upgrade the airbags, you can consider investing in an innovative collision avoidance system to prevent any chances of mishap in the future. Although they might prove to be rather costly, they are worth the cost.
Hopefully, you will not find it difficult to upgrade your car interior by sticking to the guidelines mentioned above. You might add more accessories according to your own likings as well. Your car is something you have bought by spending your hard-earned money and you would like to make it your ideal dream vehicle for which you can be proud.
Are you worried about whether you can deal with car troubles while traveling? Read the article and get yourselves informed!