The season of spring cleaning is already opened. And if you are asking yourself from where to start with the cleaning process, we have the answer for you, from the carpets. And, that's not all, because we also have some powerful homemade recipes that will make this cleaning process even easier and cheaper for you. Read them bellow.
1. Baking soda carpet cleaner recipe
One way to have your carpets clean is this homemade method that will give you so effective results. All you need to do is to organize all the needed ingredients ( 2 cups of baking soda, ½ cup of cornstarch, ½  cup of cornmeal) and add them to a food processor. Add also cinnamon, borax and bay leaves. Blend all the ingredients until you get a fine powder mixture. Then, using a funnel transfer the carpet cleaner into a jar. Start sparkling a layer of the powder directly onto the dry carpet surface and use a hand brush to further distribute the granules across the surface of the carpet. You will be surprised by the results.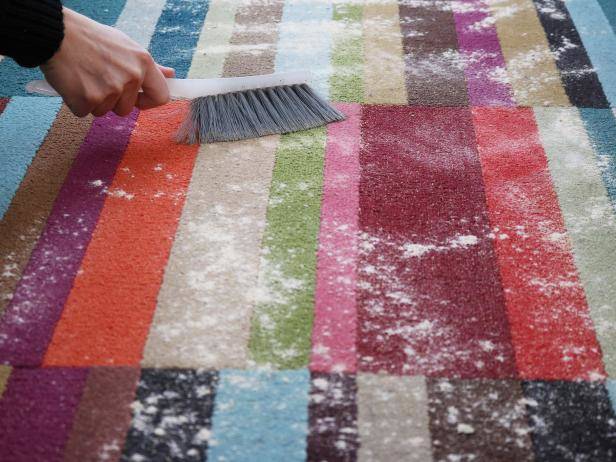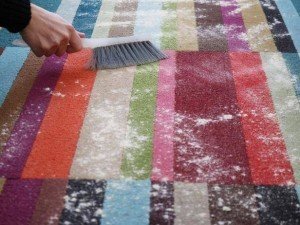 source
2. Two ingredients homemade recipe to clean carpet stains
Only three steeps and two ingredients are apparting you from naturally cleaned carpets. The ingredients that you need are vinegar and baking soda. The firtst steep when starting cleaning the carpets is to mark the stains that you want to remove and to pour some vinegar direktly onto the stain. Then sprinkle baking soda over the vinegar and let them both bubble up and absorb the stain. Finaly, rub away the stain with a dump white cloth. Let dry and then vacuum as usual. The stain is already dissapeared,a dn your carpet clean.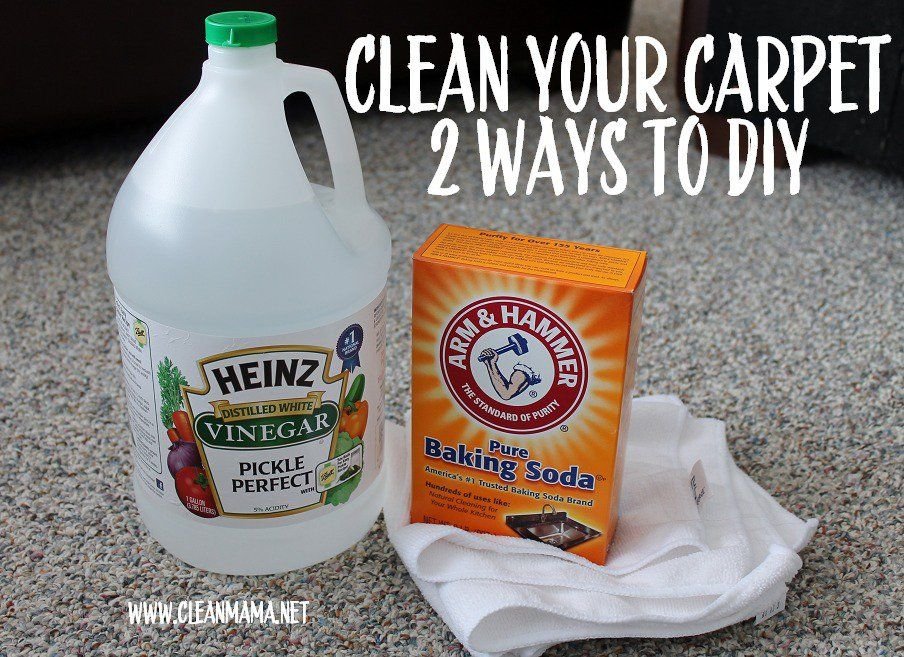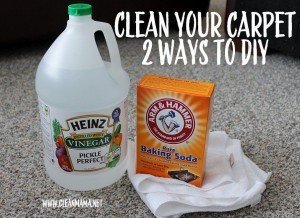 source
3.  Powerful homemade carpet cleaner
If you have pets at home you probably know how difficult cleaning carpets can be. And, you probably don't want to use vinegar to clean them, right? Well, here is an homemade recipe to clean your carpets that you can DIY. All you need for it is: small spray bottle, 1 teaspoon dish washing liquid, 1 tablespoon white vinegar, 1 cup warm water, 1 teaspoon baking soda, clean absorbent towel and a clean sponge. Mix all the ingredients and then pour the mixture in the small spray bottle. Then sparkle the mixture over the carpet stains and watch how they magically disappear.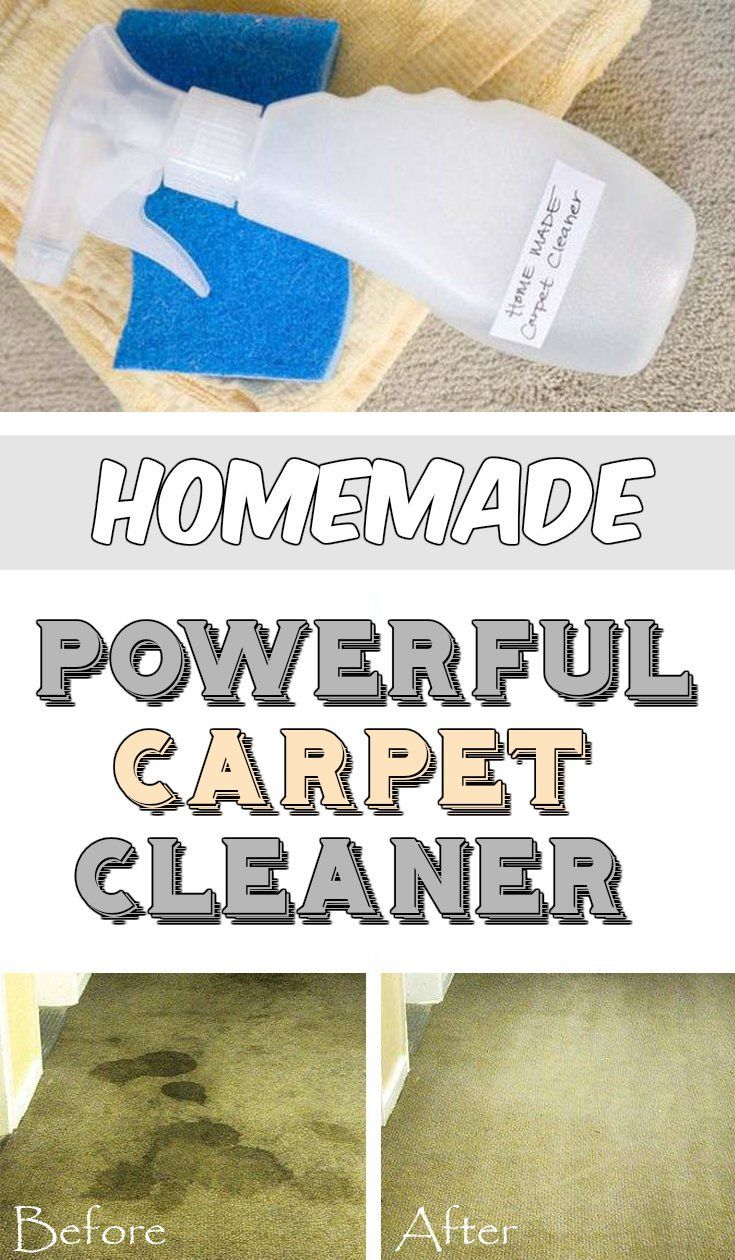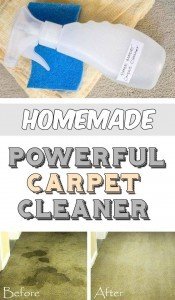 source
4. Steam clean carpeting at home
"Steam cleaning" distinguishes a water-based method of cleaning carpets from dry chemical compound methods used by some professional companies, that you can now try on your own in your home.  It's not the steam that cleans the carpet, though: it's the detergents which the steam activates. Before you start steam cleaning vacuum the carpet and pick up everything from the floor. Then, treat the stains with hot water if you don't want them to be back in only few days. Then you are already prepared for the cleaning phase. Just, be careful and operate the steam cleaner properly, very slowly so that you can remove as much water as possible. If you left some water behind that will cause your carpet padding to get soaked and this can lead to mold. It is the best to steam clean the carpets when is warm outside so you can open the windows which will help your carpets get dry faster.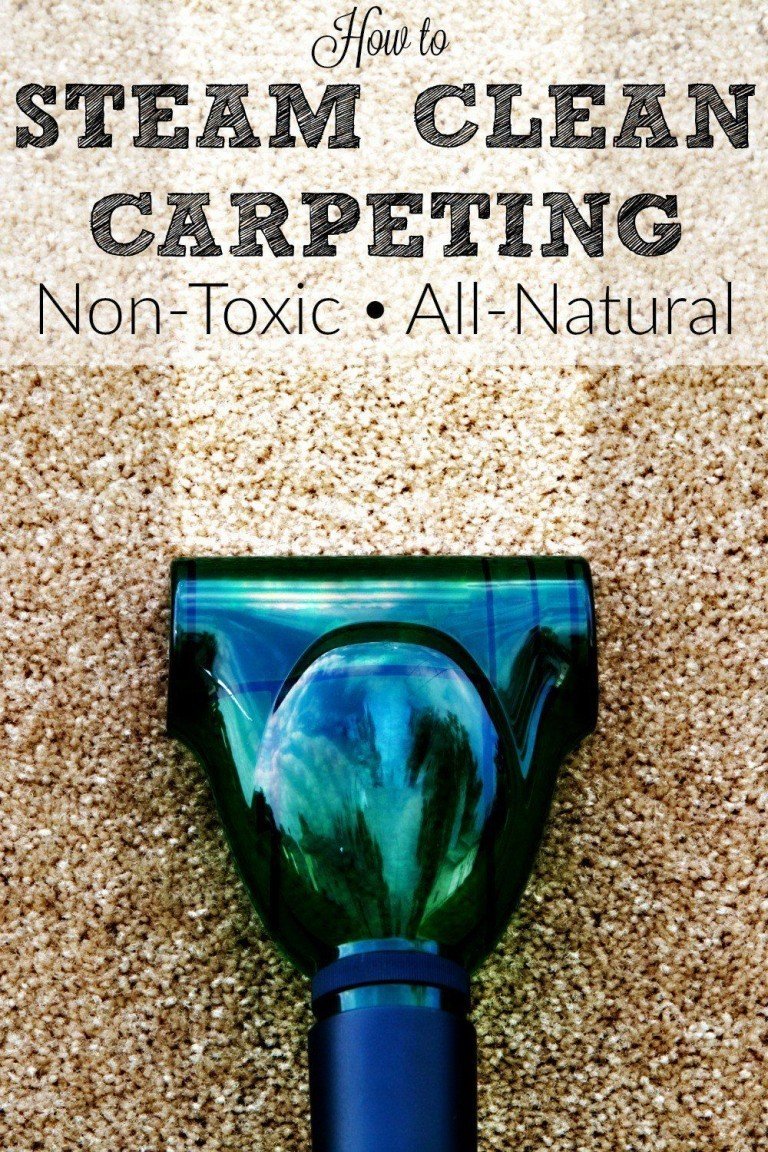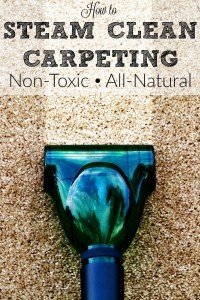 source