The rustic home decor is so special cause it's super warm, cozy and comfortable and there's not a chance that you won't feel its magic as soon as you wall in. If you have decorated your home in this style and you are about to renovate your bathroom and add some rustic flair to it as well stay tuned and get some inspiration. In this article you will see How To Bring The Rustic Style Into The Bathroom With Ease and turn your bath area into a spectacular spot in your house. To rock this style successfully you have to pay close attention to texture. You will have to use more untouched and natural materials such as wood, stone, metal and iron to give it an unforgettable character and look. The rustic bathroom will become something that will stay in your mind forever and you will definitely want to have baths here forever!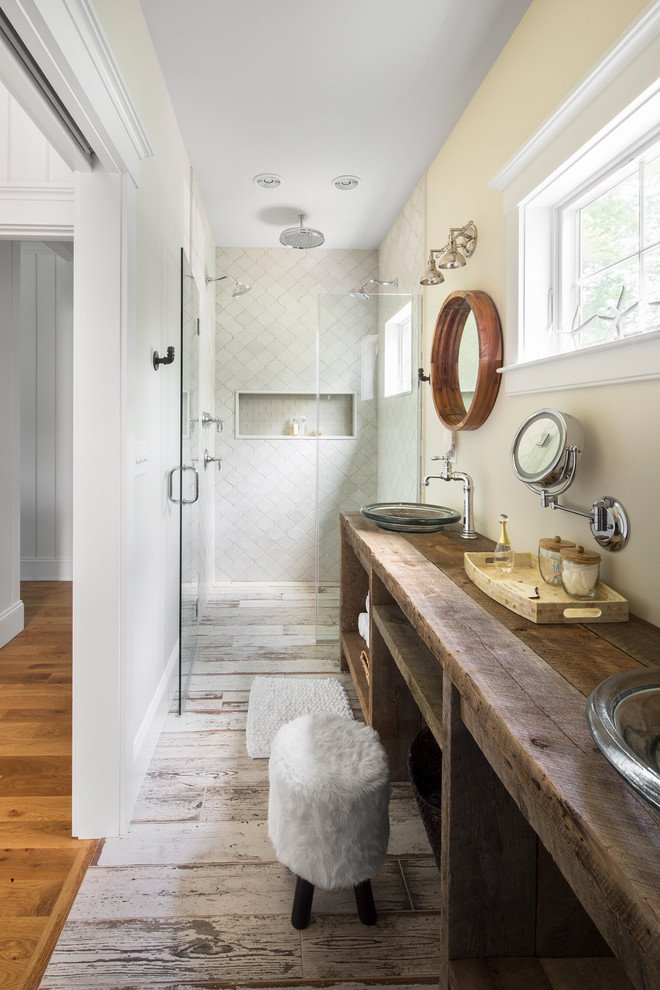 A stone wall and a fire place would be ideal for your dreamy rustic bathroom that will get your thoughts away when watching the flames while in the bubbly water!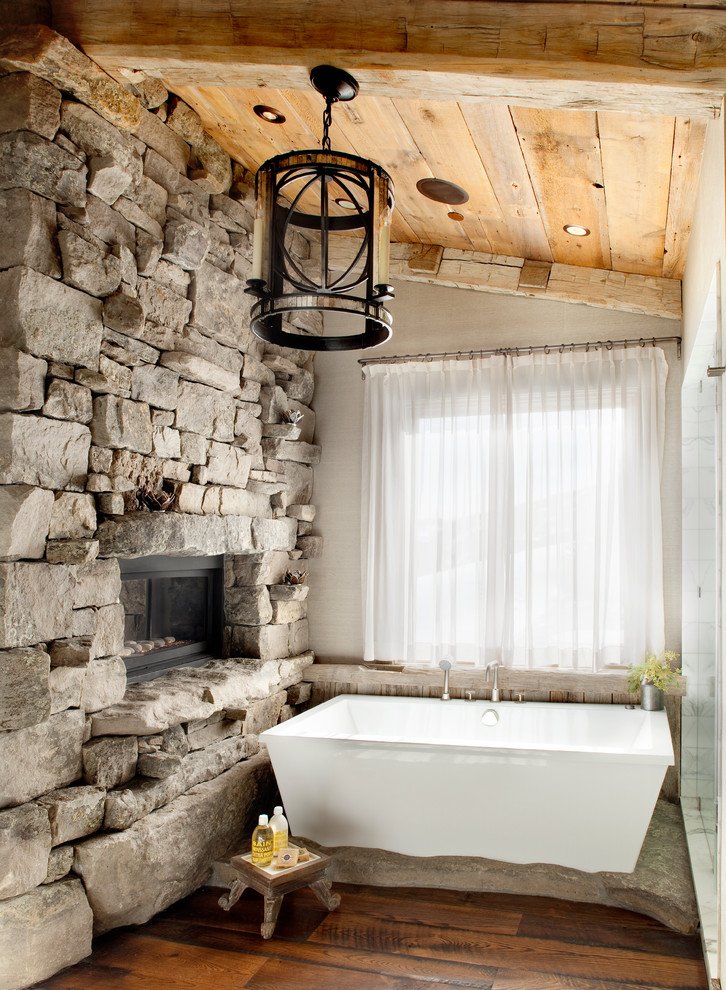 If you have high ceiling a chandelier is a must for you. You can either go for electric light or candles, the choice is yours. Candles would be more authentic though!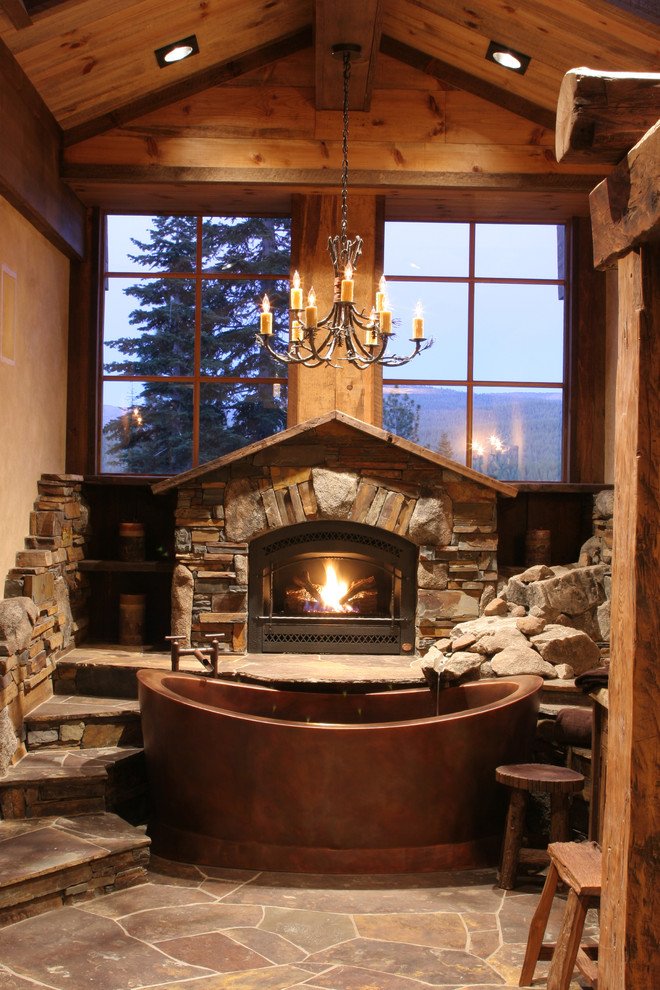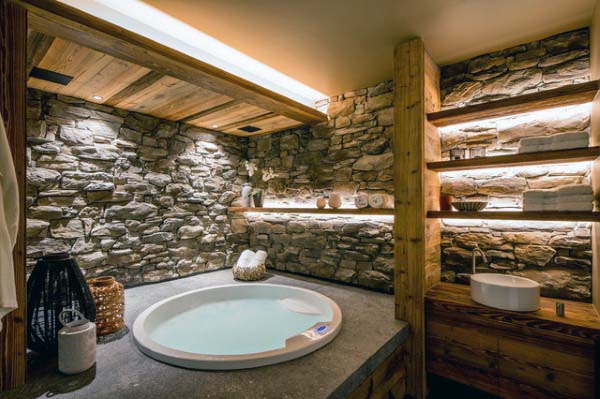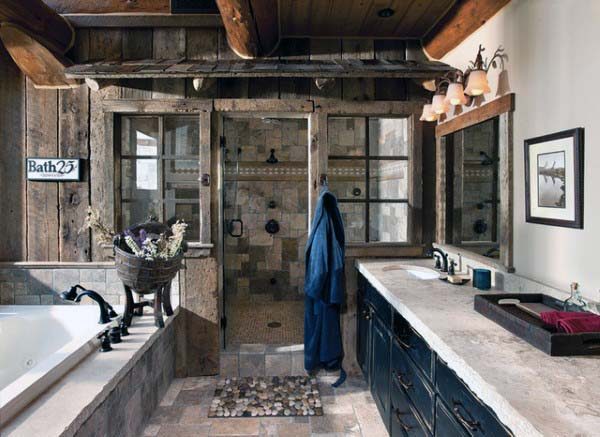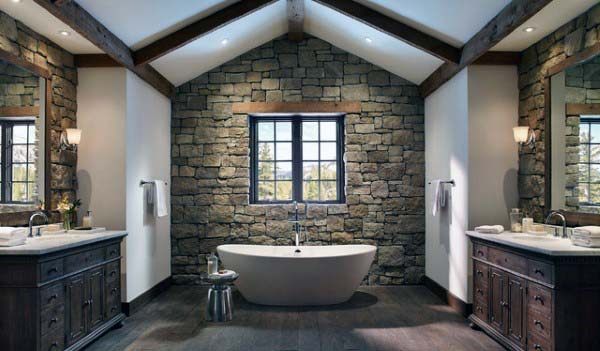 Has it ever crossed your mind to add a metal bathtub in your bathroom? This is not a common sight in many rustic bathrooms, so you will have a unique bathroom for sure.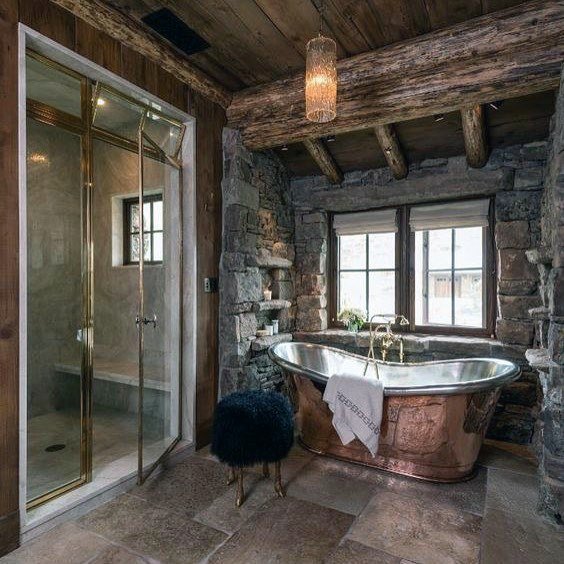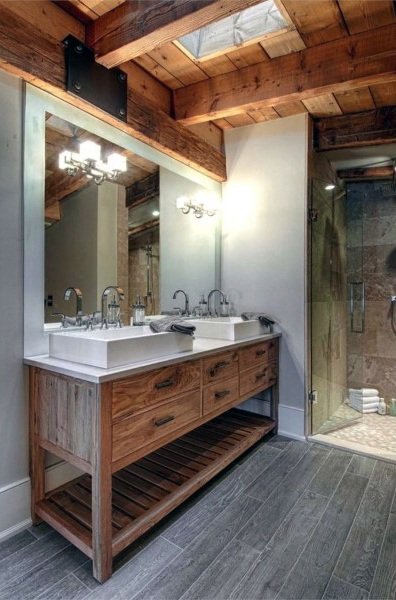 If you don't want to make a big investment but still want to give your bathroom the amazing rustic look you may just redo the walls and cover them with stone. A wooden frame of the mirror is also an affordable idea.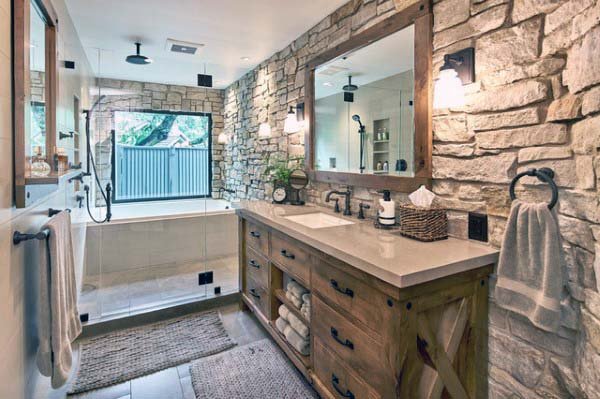 Don't you just love these awesome sinks made of stone and wood? These two materials go perfectly hand in hand together and really manage to make an impression. The wooden sliding door like in the cottages in the ancient times really pops in this bathroom too!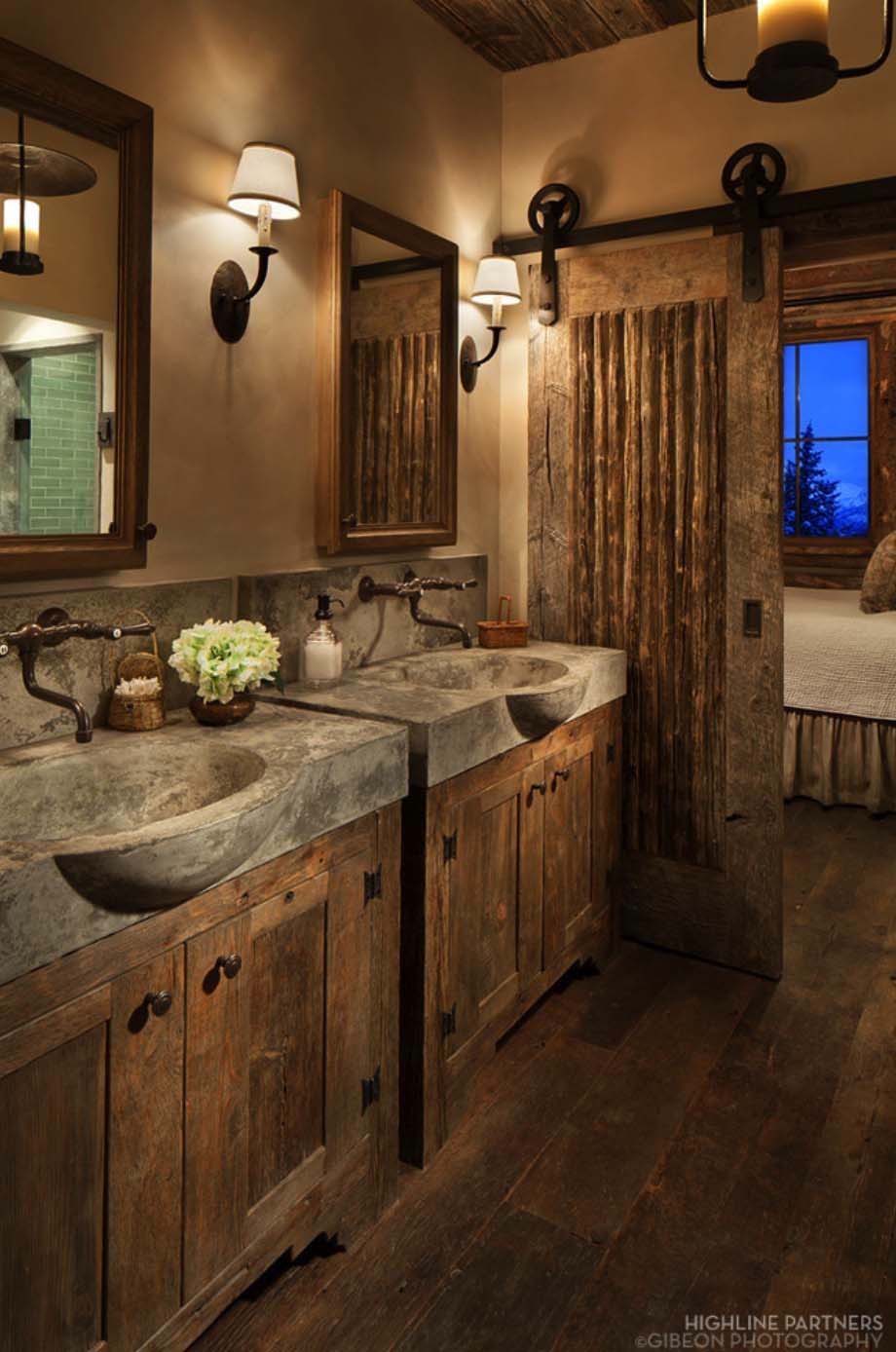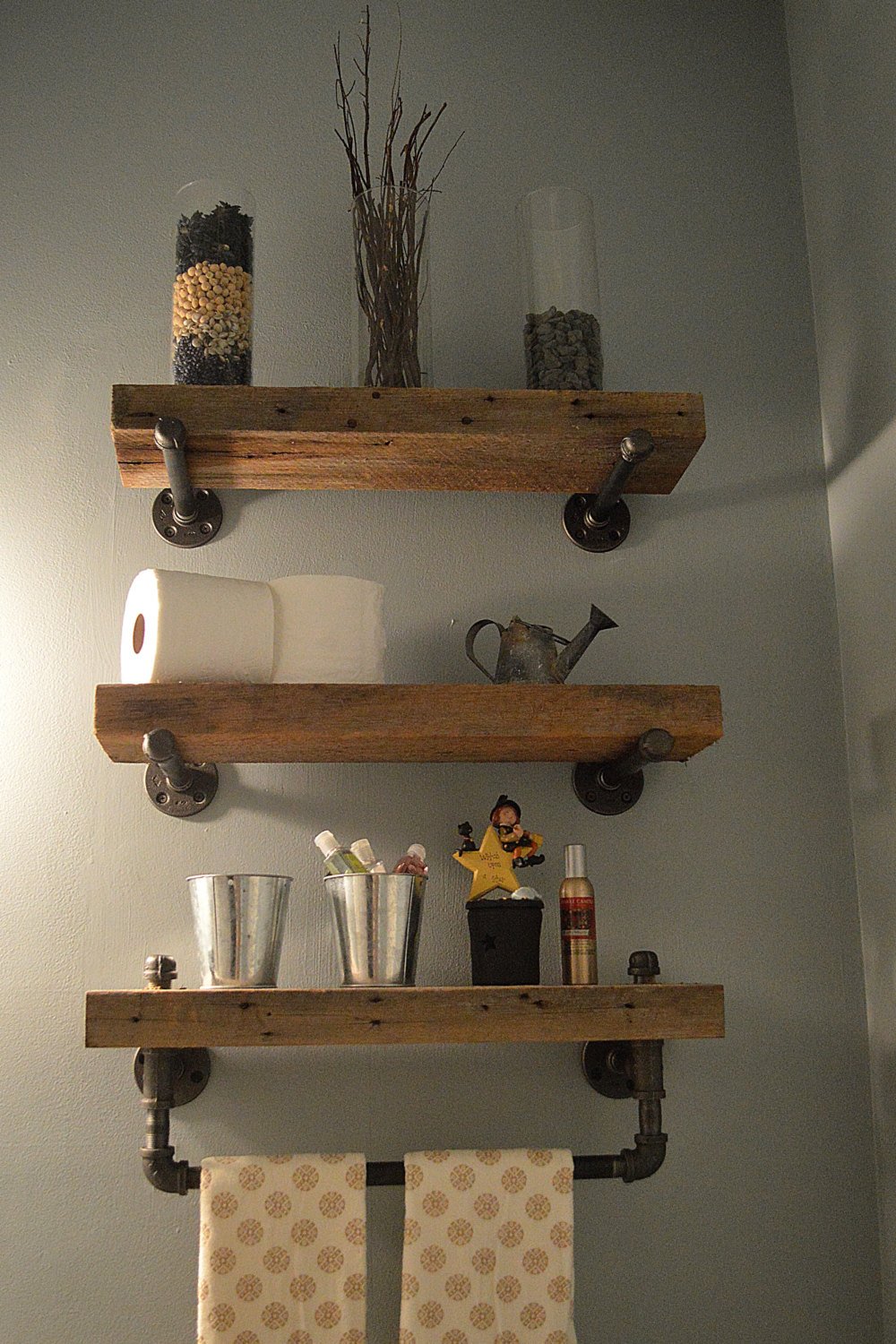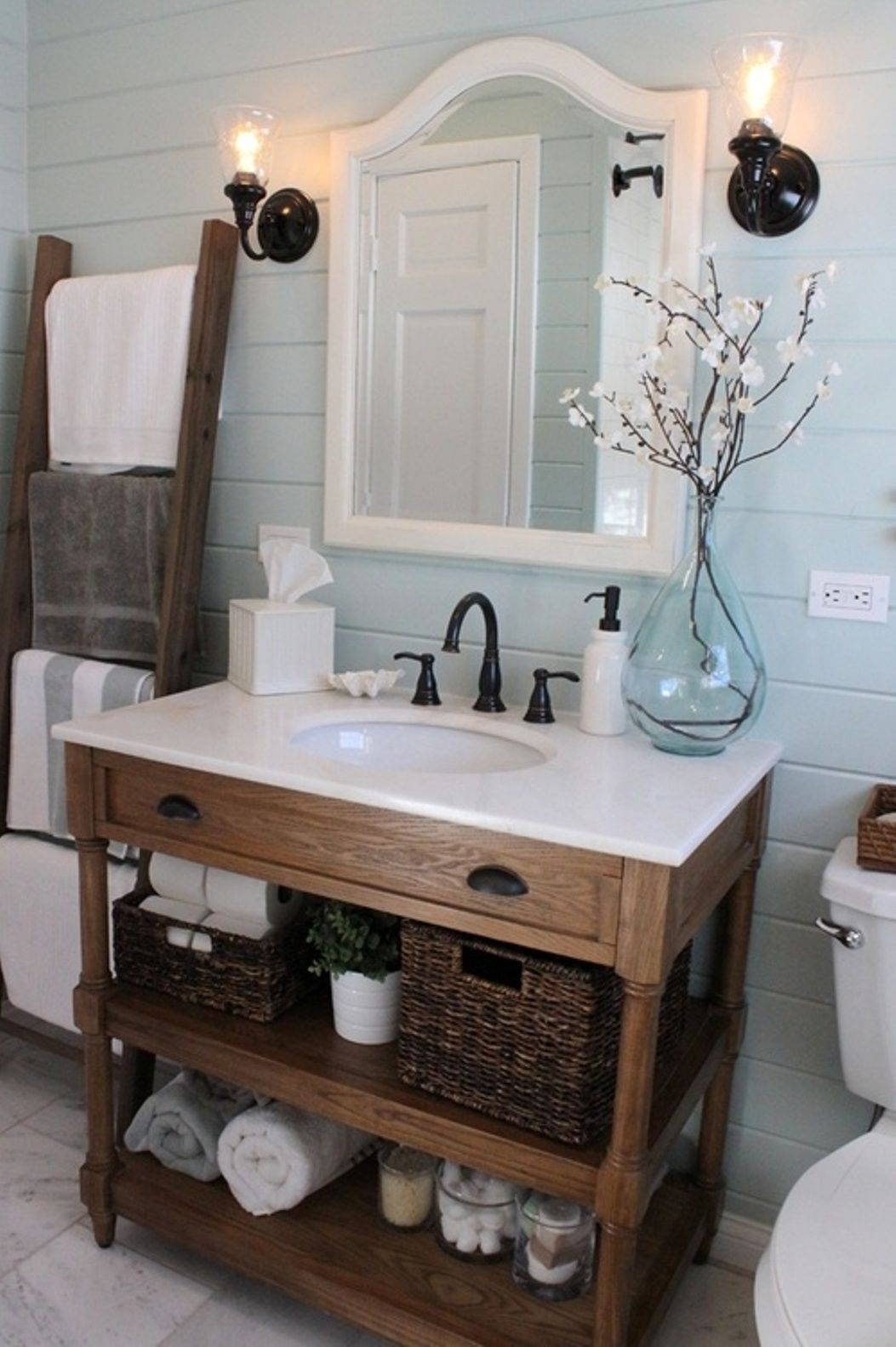 The dark and earthy tones dominate in these bathrooms, so add lots of lighting options in order to have them illuminated well.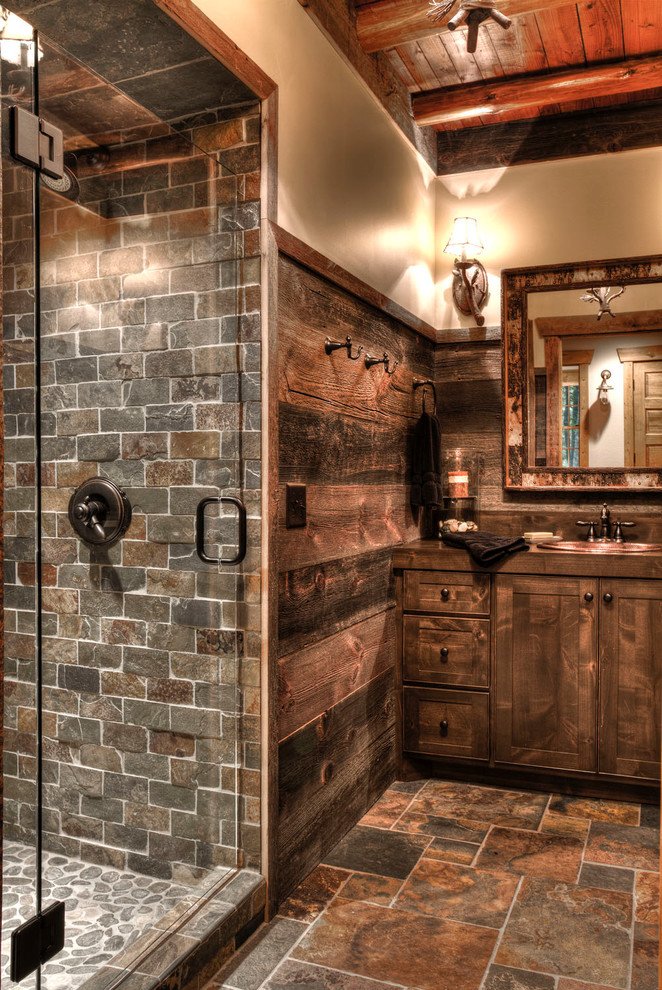 What do you say about an easy DIY project that will fit into your rustic bathroom? Give this mirror a try and bring some rustic touch into your bath area quickly!