Are you preparing for your first concert and feeling a bit overwhelmed? Don't worry! With the right advice and tips, you can plan a concert experience that you'll remember forever. Keep reading for our guide on how to prepare for an unforgettable first concert experience.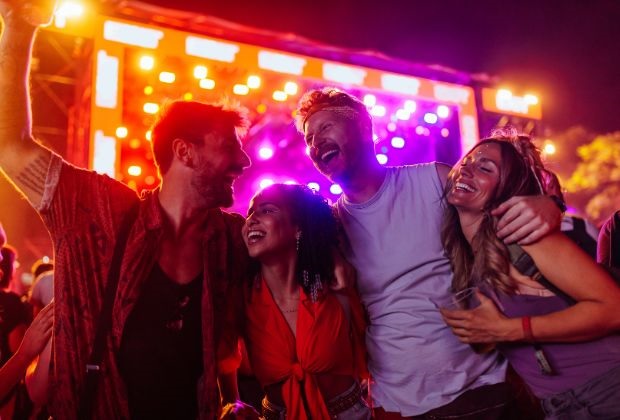 Purchase Your Tickets in Advance
Purchasing tickets in advance is one of the first steps to ensuring a great concert experience. This guarantees your entry to the event and gives you ample time to plan other things, such as transportation, and helps you avoid getting stuck with scalped tickets.
Pick the Right Outfit
It's essential to be comfortable and stylish when attending a concert. Planning what to wear to a country concert may look different than planning an outfit for a rock concert, so keep this in mind! Consider the weather when choosing an outfit for the day, and opt for layers if you're unsure. Wear comfortable shoes, as you may be standing for extended periods.
Prepare for Transportation
Figure out how you'll be getting to and from the concert. Public transportation can save you money and time, but if you're driving, make sure you know the parking situation of the venue. Take note of possible traffic delays and set aside some extra time to ensure punctuality.
Get Familiar With the Venue
Research the venue using their official website or social media platforms. This allows you to familiarize yourself with information like seating arrangements, accessibility, and facility policies, reducing any unnecessary stress on the day of the concert.
Pack the Essentials
Pack essential items like your ID, tickets, cash/credit cards, a small water bottle, and any necessary medication. You may also want to bring earplugs if you're sensitive to loud noise.
Don't forget to charge your phone so that you can communicate with friends and boost your iPhone selfie game by taking the best photos! These essentials will ensure that you have an enjoyable and worry-free experience.
Plan Meetup Spots With Friends
If you're attending the concert with friends, designate meetup spots before and after the concert. Large events can be chaotic, and cell phone service can be unpredictable. Agreeing on specific locations beforehand can help you avoid any confusion or trouble finding one another.
Be Respectful and Aware of Your Surroundings
A crucial part of enjoying your concert experience is being respectful and considerate of those around you. Be aware of other attendees and refrain from participating in disruptive behavior. Concert etiquette is essential for ensuring an enjoyable experience for everyone in attendance.
Remember To Have Fun!
The most crucial part of your unforgettable first concert experience is to have fun! Sing along, dance, and enjoy the atmosphere. Concerts are a unique part of life; there's no better place to make lasting memories.
There are various steps you can take to prepare for your first unforgettable concert experience. By thinking ahead, you'll be able to focus on enjoying the music and the atmosphere with minimal stress. Whether it's planning your transportation, familiarizing yourself with the venue, or packing essential items, these small efforts can make a big difference. So go ahead and create lasting memories while you immerse yourself in the incredible world of live music.