If you have an HVAC system that needs an expensive repair, chances are you've considered replacing it. Or maybe you have a system you fear could possibly expose you and your family to carbon monoxide as it ages. Scheduling a system inspection, along with routine service, can give you peace of mind. It can also provide you with information about what repairs, if any, are necessary, and whether their cost is high enough to justify installation of a new system.
A New Furnace May Need Inexpensive Repairs
Repairs may not cost much. If your furnace is fairly new, and the repairs that it needs are relatively minor, you can probably put off replacing it for a few years. But if it has a major mechanical failure, such that repairs are more expensive, consider the long-term health benefits and savings on future repairs that you could obtain through a new heating system.
Schedule Regular Service
Scheduling regular service can increase the mechanical lifespan of your HVAC system, so if your furnace ends up needing a replacement early, keep this in mind for next time. Not only will your new furnace probably last you a decade or more with routine service, but attention to regular monthly care, like filter changes, could reduce sniffles and sick days.
Don't Pay Too Much for Lost Heat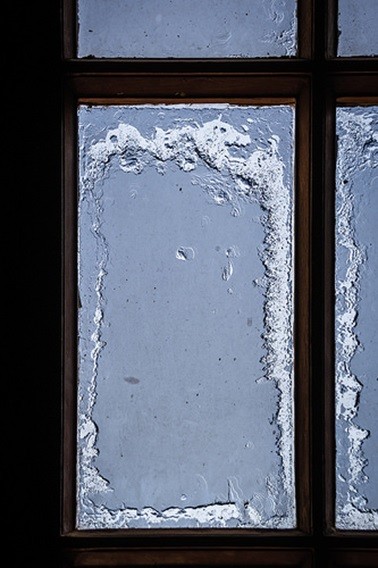 Image via Flickr by Dale Cruse
If your older heating system lacks modern energy-saving benefits, it may be ruining your utility budget. Just as insulation on your windows and doors can keep cold air out, insulation on your heating ducts can keep warm air in. Consider modern heating systems and their advantages in both comfort and energy savings. Since your heating system will need to be replaced at some point, the cost of replacing it should be a part of your long-term budget plan.
Avoid a Heat Emergency
Don't be tempted to solve your budget problem temporarily by turning the thermostat down. Instead, remember that making a needed replacement before it becomes urgent will be easier for you. There will be less risk of dust and allergens in the air causing an asthma emergency. There will be less risk of carbon monoxide building up from a gas or oil furnace. And you can be confident you're keeping everyone in your house comfortable and safe, by not waiting for a complete mechanical failure to install a new system.
Follow the guidelines of the U.S. Department of Health and Human Services Centers for Disease Control and Prevention, and get your furnace inspected yearly.
Since you value promptness and attention to your comfort as well as your budget, you should choose a professional who shares these values, who can help you decide if your system needs to be replaced or repaired. Your HVAC system is an important part of your home and its value is considerable. This makes its maintenance and continued high performance precious to you and your family. By keeping your HVAC system serviced by professionals you trust, you can be confident that you will always be warm at home.