Small houses and villas are becoming a trend nowadays and we have seen really a lot of different ways and designs. they can be made from anything from lumber, brick, or in some parts of the world, they're even made out of bags and bottle filled with earth. Also a big trend is a tiny house made out of shipping container. it is really a good choice because it could be a cheap method for good construction and with a little inspiration it could be made really stunning. just like these below that we are presenting it today. It is really mind-blowing.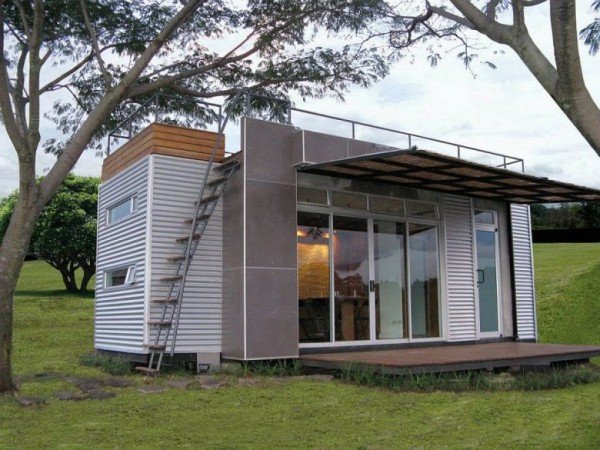 source
This design really excels at maximizing a snug space with functional living elements. This place is roomy, cozy, and even has a special space for a full-out dance party if you so wish.
Shipping container home by the Costa Rican firm, Cubica is only 160 square feet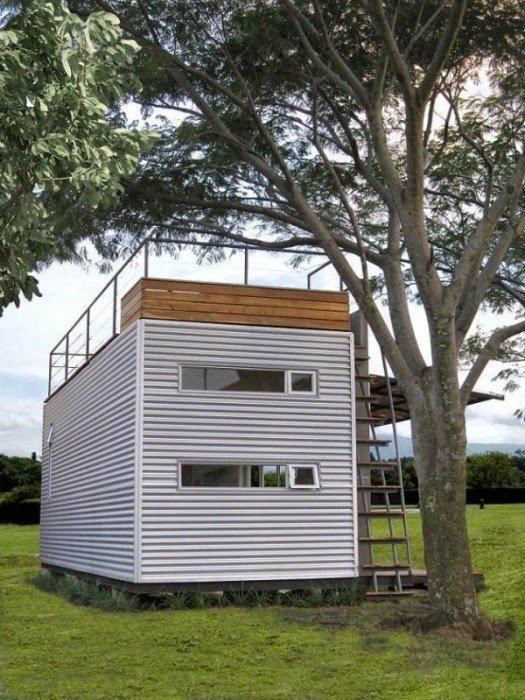 source
Yet, it can sleep up to four people and It has a gorgeous, richly colored rooftop deck that is accessible by a ladder located on the side of the house.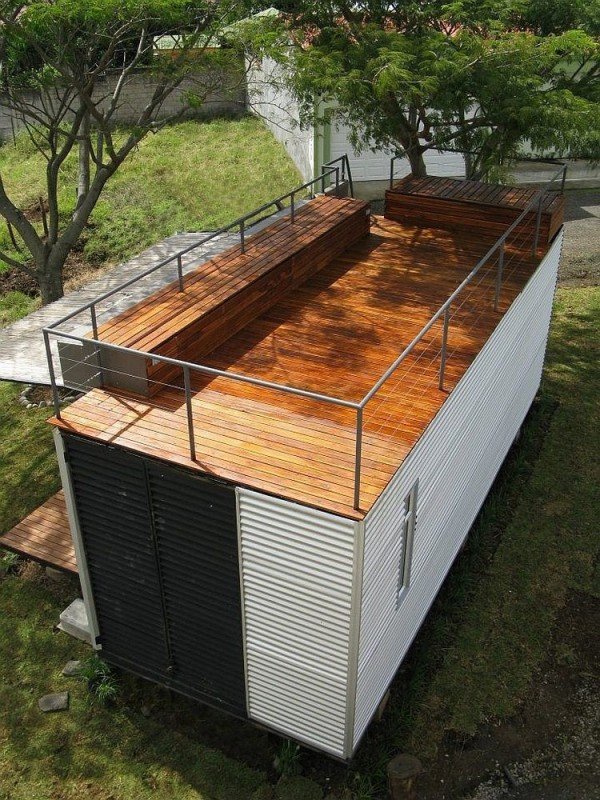 source
earthy colors has plenty of cabinet space for storage and recessed LED lighting. Sliding glass doors also open to a deck, as does a door from the shower area on the right.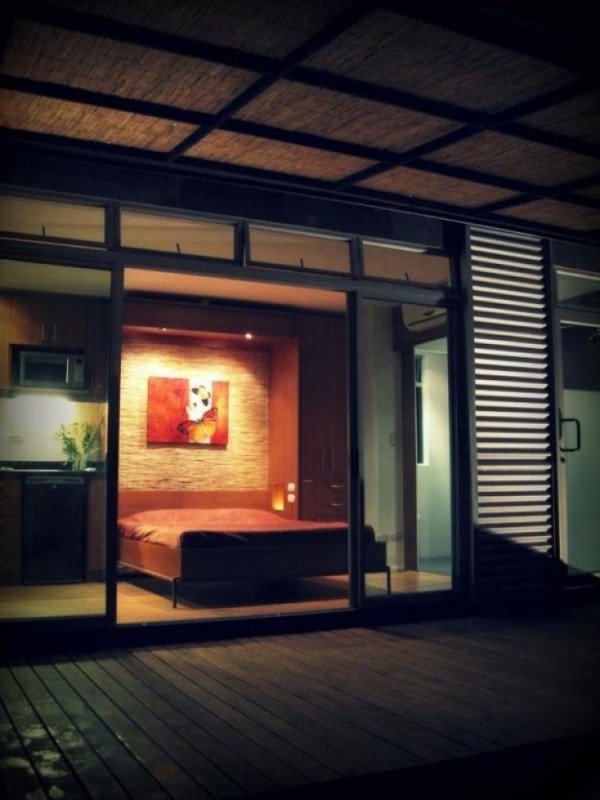 source
The kitchen has a small refrigerator, two-burner stove, and a microwave that fits nicely into the small space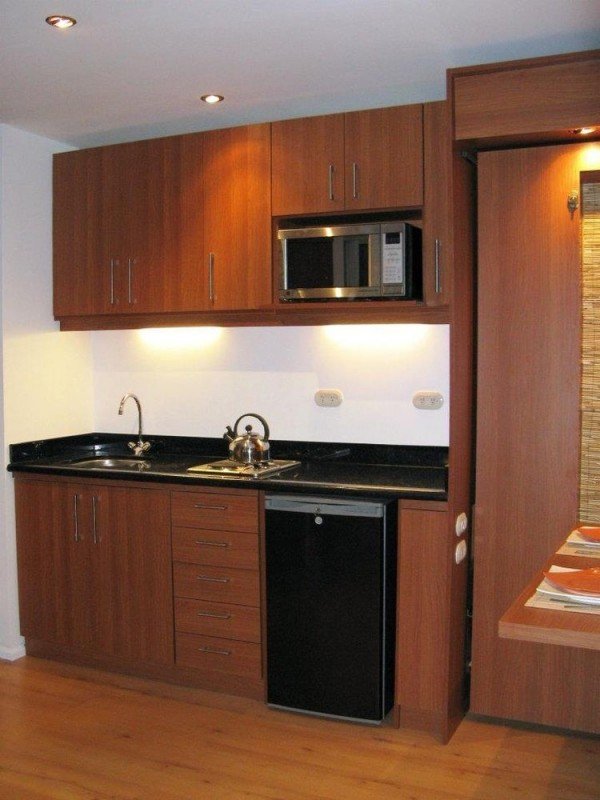 source
fold-down table perfect for dining, studying, or working
source
each bed has its own window making the space feel airy.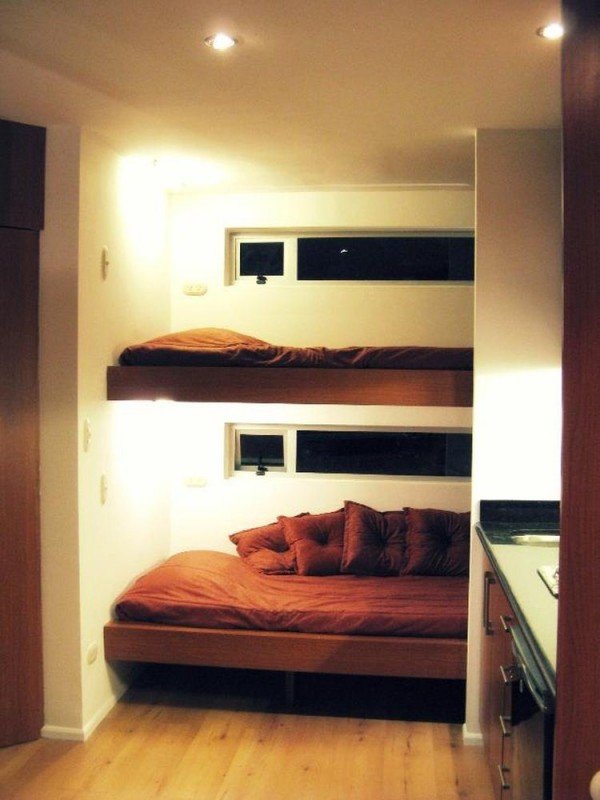 source
 extra sleeping Hiden space if you have a guest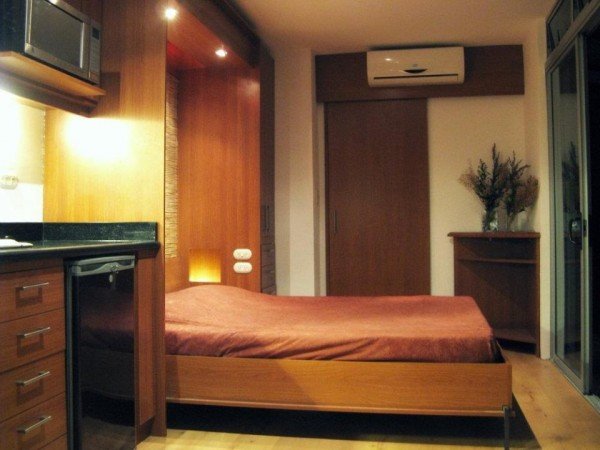 source
bathroom – fully functional and modern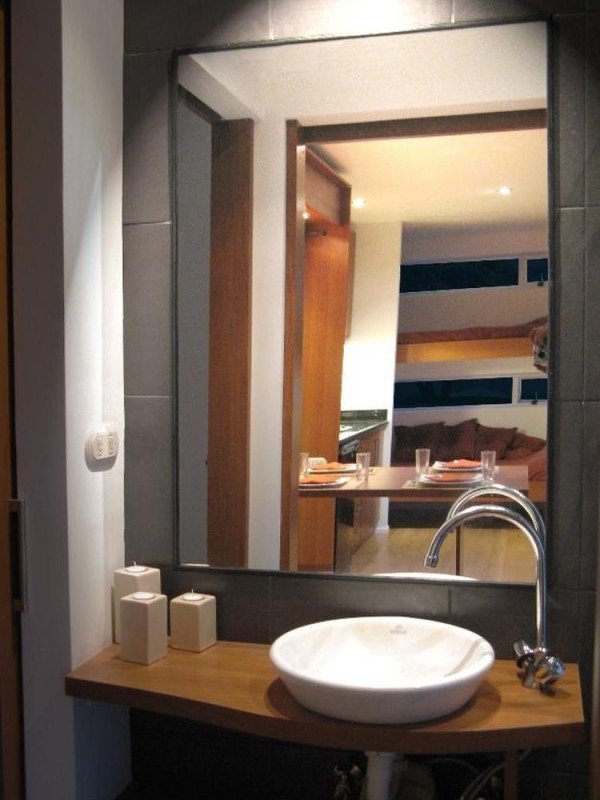 source