The Garden State is well known for its sandy and fun beaches, as well as it's relatively high housing prices. New Jersey has some of the highest housing costs in the country along with some of the highest taxes too.
This however is for houses, not apartments. While apartment cost per month is still higher than the national average, you can find places such as the Hoboken, NJ apartments for cheaper than some surrounding states.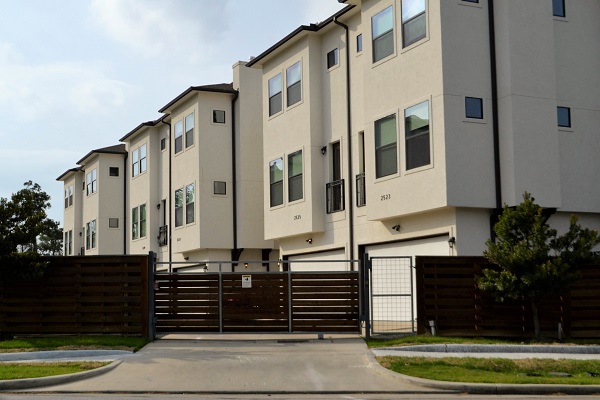 Here's a run down of the average apartment cost in New Jersey.
Renting opposed to buying in the state of New Jersey makes you part of the minority in the state because only about 40% of people rent, while the other 60% all own their homes.
Looking at prices, Jersey is just above the national average in terms of monthly rent, but most apartments are going to be under $2,000 a month for rent. The average cost is around $1,500 a month, meaning while most apartments can be pricey, there are some more affordable ones!
Jersey rent prices greatly vary based on the number of bedrooms you want for your apartment. You'll find that 3 bedroom apartments in Hudson County, Bergen County, and Passaic County will cost you the most, each being over $2,200 a month.
On the cheaper end, you'll find apartments for less than $1,700 a month in Burlingham, Camden, Gloucester, Salem, Warren, and a few other NJ counties as well.
Size does matter in New Jersey, and thankfully that's a good thing for renters. With an average apartment size of about 1,400 square feet, you'll be getting your bang for your buck in terms of space, especially those more pricey apartments, which can be over 1,700 square feet
Another important aspect of apartment prices in NJ is the crime rates. While most of New Jersey, like Hoboken and Bergen County, have really low crime rates and imprisonment statistics, some of the other cities down in the south and along the coast do not.
Cities like Camden and some found in Salem County are not too safe and have pretty high crime rates, which in turn lowers the price on their apartment rent. Places like Bergen and Passaic County, have relatively higher prices because crime rates are lower.
Apartments in New Jersey can vary greatly between size and price, so be sure to do your research to find the best apartment for you!