Many families may not feel as close as they once were, so they may want to use keepsakes to bring their families closer together. One way of doing that is by using those keepsakes to learn where they come from. If you've ever wondered where your family line began, you're probably also wondering where your family pictures are. Here are a few useful tips for finding long-lost photos of family members.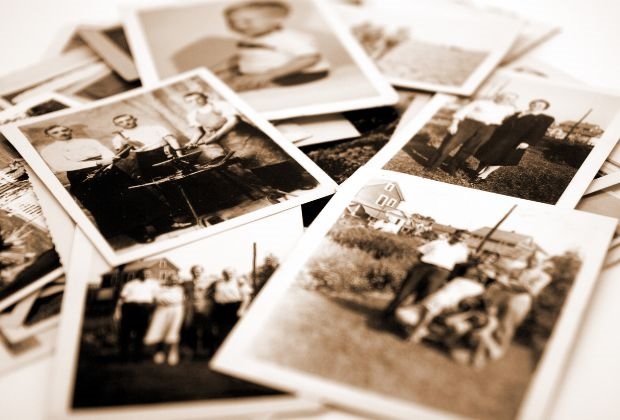 Start Creating a Family Tree
A DNA test is but a fragment of your family tree; you can learn about more than your ethnicity from it. Creating these trees take time, as you have to sift through information to find every family member. Although they may be frustrating to build, a complete family tree can give you a good starting point to locate relatives and potentially find old family photos.
Creating a family tree is a classic and thoughtful tradition that can help you connect with other members of your family as well. Consider recruiting your family members to help contribute to this project to learn more about your personal history.
Search Through Archives
Many families love learning their family history, but sometimes, it's hard to track down documents and images of relatives. The best advice is to start by checking local and state archives.
You can visit an archive center and browse paper and digital documents. Perusing the shelves online and in person can help you track down clues and solve your family's biggest mysteries. Be sure to inquire about uncatalogued photo collections since they can contain images you never thought to look for, like group photos.
Search Online Databases
Online databases are incredible resources—when you encounter them, it feels like you've struck gold! Photo websites contain images of nearly every family member's ancestors, typically dating back as far as the 1920s.
Keep in mind that not every online database updates frequently, so some archives might not release the photos right away. But scouring websites for public family trees of deceased relatives can be a starting point when hunting for pictures. Consider starting your search for a deeper family history by using online databases to connect with relatives first.
Ask Older Family Members for Help
Once you find some photos in the archive, you may have to turn to other resources to learn who's in the images. Your older family members are great references, as they can help determine identities in photos and videos. Additionally, they can sometimes recall a memory by looking at a picture. However, the biggest tip is not to pressure family members who may remember but don't want to tell—there's likely a bad memory associated with the image.
You should keep asking about other photos, though, because older family members have incredible insight into images of unknown relatives or family friends.
As you learn how to find long-lost family photos and start collecting them, make sure to preserve the family photos the best you can. For example, you can create digital copies. This will ensure that you always have the photos on hand, especially if you have to return them to a physical archive. Learning about family history is exciting; get your journey started by looking for family photos of your loved ones, past and present.