Everyone enjoys decorating the Christmas tree, but we should admit that decorating with the same classic ornaments year after year can become a little bit boring. If you want to escape the routine and this year decorate in some new different and unique way, we invite you to look these ten inspiring ideas of totally new and unusual Christmas ornaments. What is the best about these ornaments is that they can be done at your home with so little costs. All you need to make them is your creativity put at high level. We are sure you will enjoy making them, and of course placing something made on your own, on your Christmas tree.
1.Ball of string Christmas ornaments
This year give your Christmas tree a rustic style and decorate it with this DIY Twine Ball Christmas ornaments  with red ribbons that are easy to be done at home.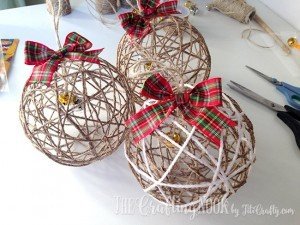 source
2. Christmas star ornaments
This star ornaments made from soft colored wire can be perfect to insert some different and new Christmas ornaments into your Christmas tree decoration. If you are interested in some handmade Christmas tree ornaments they are perfect choice because you can make them easy and in different colors, so you will give your Christmas tree colorful look.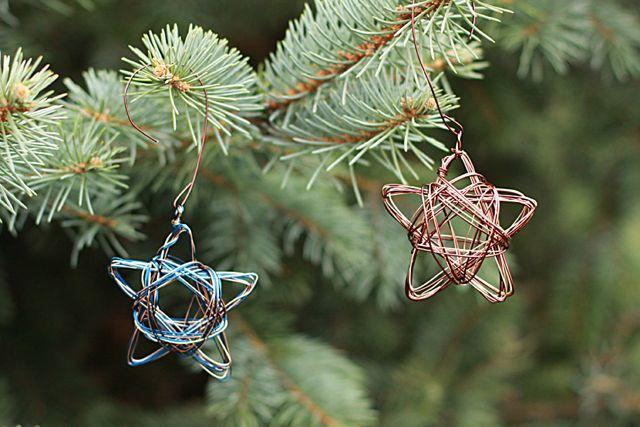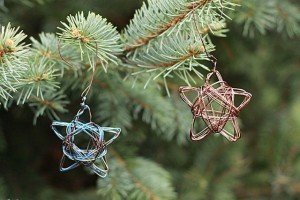 source
3. Cupcake Christmas ornaments
Cupcake Christmas ornaments? Sounds crazy and tasty? Yes it is. And it looks so amazing when you put it on the Christmas tree. Don't believe? Look below and I am sure your next choice for DIY Christmas ornaments will be cupcake.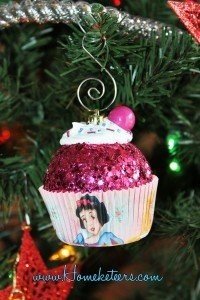 source
4. Felt mitten and ice skate  Christmas ornaments
Christmas is always related to snowman, ice skates, mug, mitten and ginger bread, so this year use these inspiration ideas to make a handful Christmas decorations. Follow the instruction to make some Winter Felt Ornaments that will give your Christmas tree a refreshed look.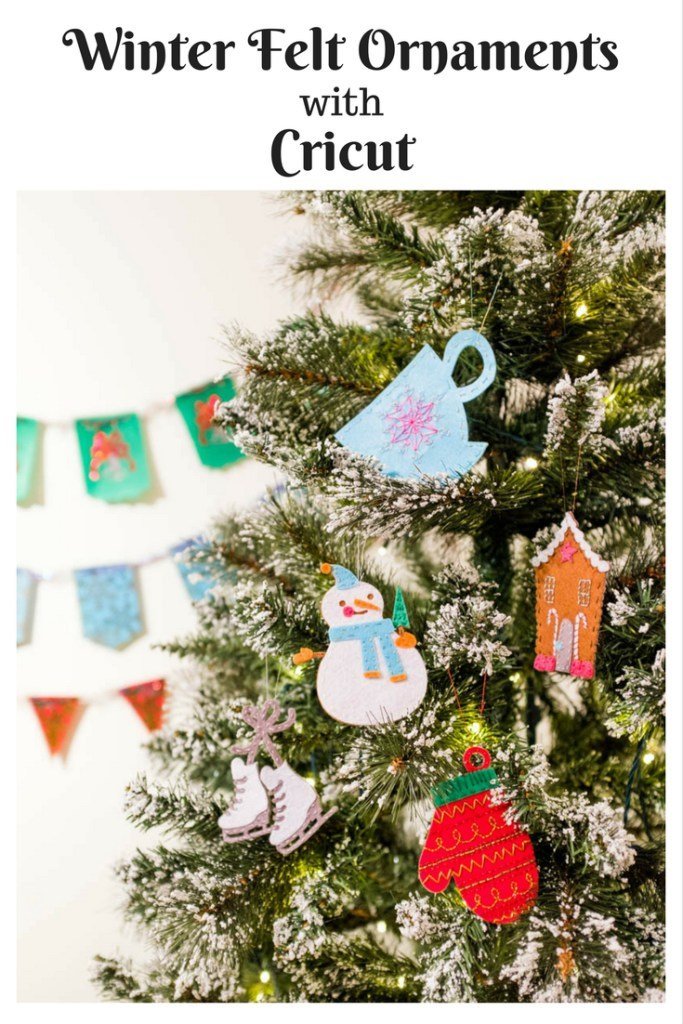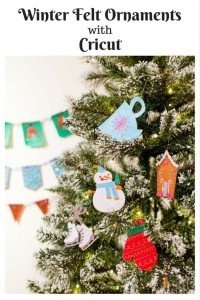 source
5. Felt pinecone Christmas ornaments
Pinecones can be another source of homemade Christmas ornaments .And when you add some owl heads over them you will get the most amazing Christmas decorations that will give your Christmas tree a unique look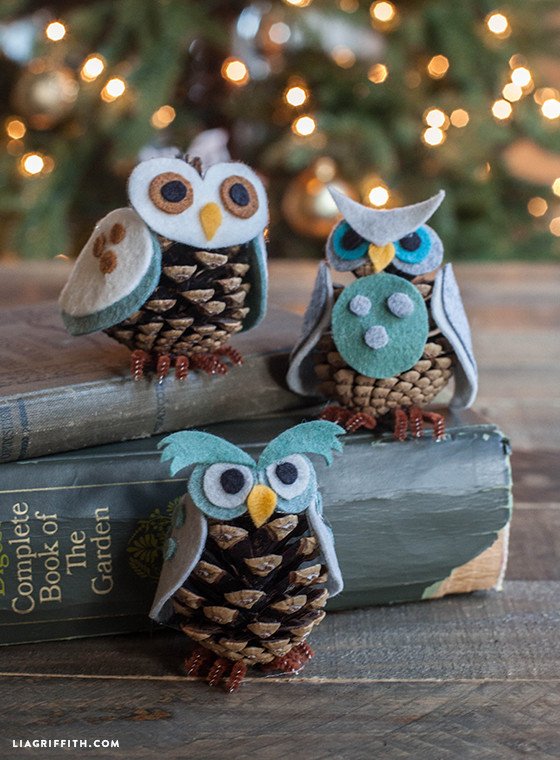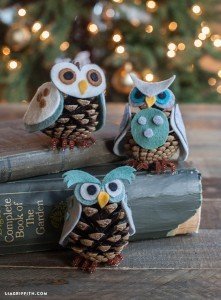 source
6. Gif Christmas ornaments
Presents under the Christmas tree are the best Christmas décor, but when you DIY some small cube presents in different colors and decorated with ribbons and put them on the Christmas tree the final result you get will be thrilling.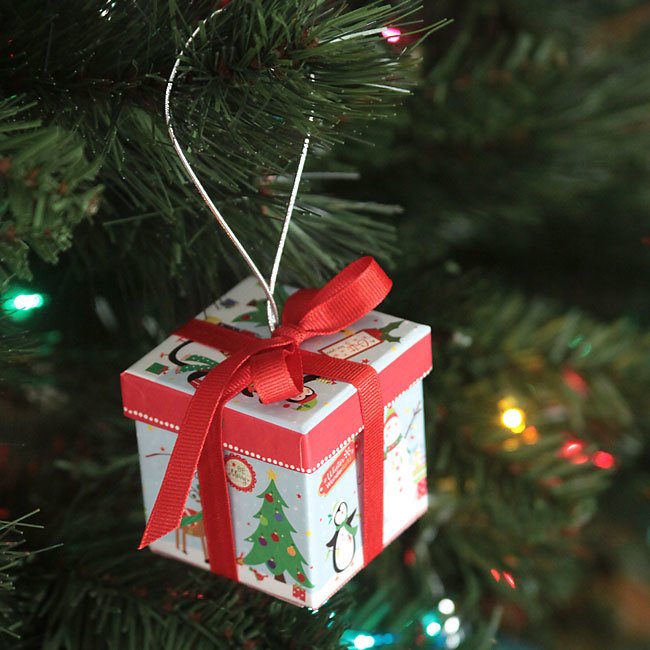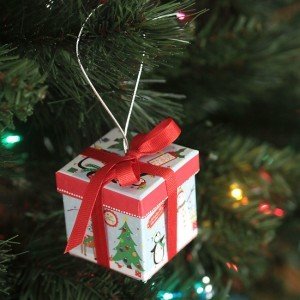 source
7. Pinecone gnome Christmas  ornaments
Red colored pinecone can be a perfect symbol for Santa body, and when you add a Santa head over the body you will get the most interesting handmade Santa ornaments   that you can decorate the Christmas tree with.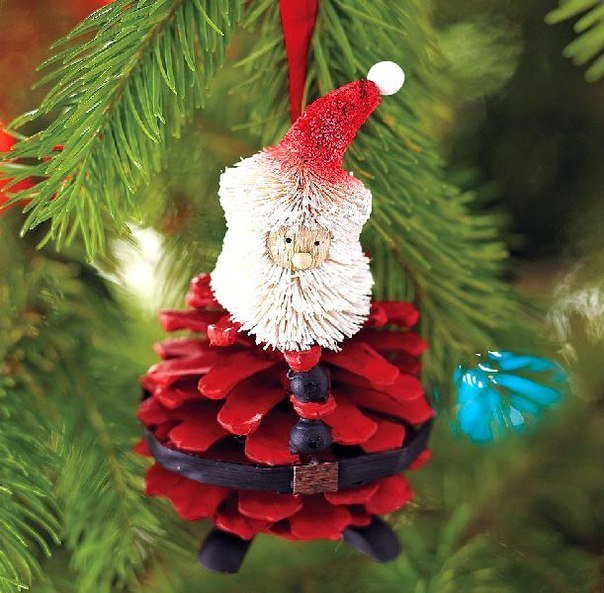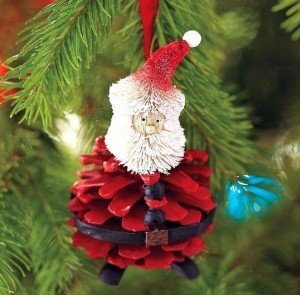 source
8. Snowman Christmas  ornaments
Not only Santa, but snowman can be also an interesting idea for Christmas ornament. You can DIY and believe us that the whole process of making it will be a real pleasure.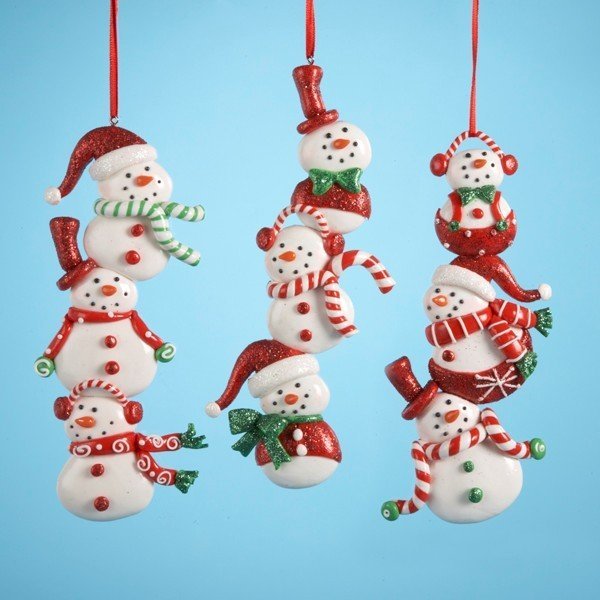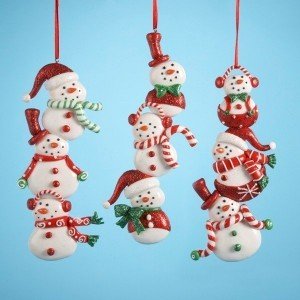 source
9. Sweater Christmas ornaments
Ugly sweaters are so comfortable to be worn in winter, but they can be also used as inspiration for DIY Christmas ornaments that you can decorate your Christmas tree with. They are so easy to be done and can be an interesting décor for your Christmas tree.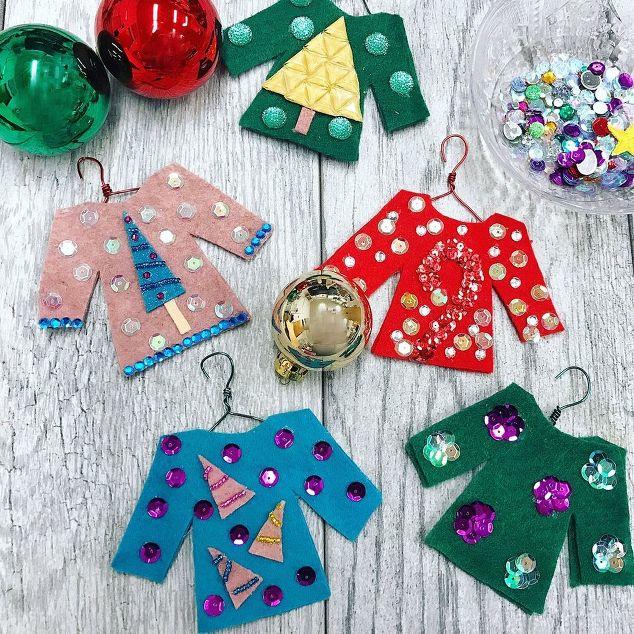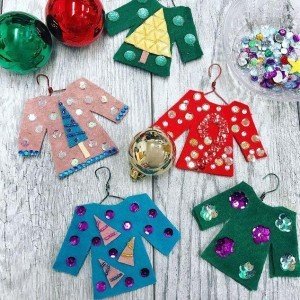 source
10. Wooden stocking  Christmas ornament
Nothing brings such a positive Christmas atmosphere as it does the Christmas socks. This year use them as an inspiration to make wooden Christmas sock ornament that you can place on your Christmas tree.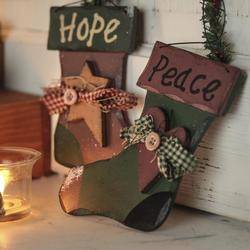 source