It's not wishful thinking, it's not optimism, but it's just straight up fact: you can decorate your home without splurging half your savings. Even if it's just a new house or you've owned your current house for a couple of years, it shouldn't cost you an arm or a leg to make your home feel 100% you. With these tips, we can create a vibe that will make your home look like it's been designed professionally.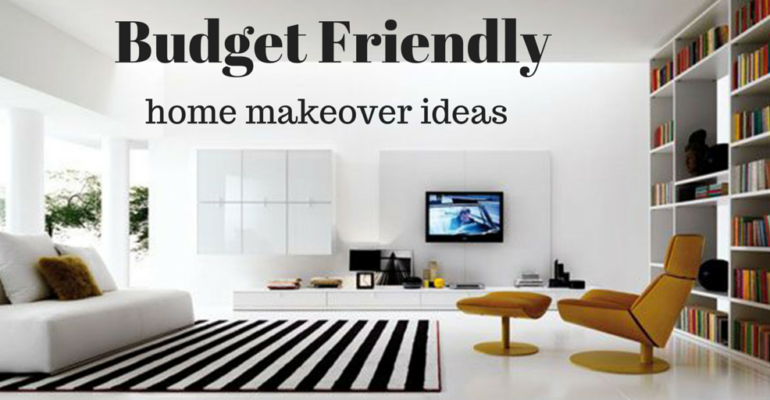 source
First and foremost: clean your house
Every decorating project starts with cleaning the house. If you have been living in your current home for years now, you wouldn't notice how much your house needs to be cleaned and organised. This is not your simple sweep and wipe, you will have to move the furniture out of the room and start cleaning.
Rearrange the furniture
As far as the decorating project is going, we still do not need to purchase anything, so the wallet is still safe. After cleaning, the next step is rethinking the room layout.
Before finalising where each furniture goes, think about what the room is going to be used for, what is its purpose? For instance, if family activities are focused on a specific room, maybe you can put the couch there with minimal fragile decors. You can even swap chairs and tables from one room to another; it will seem like you've actually gone out to shop for new furniture.
Restoring old furniture
A short trip to the attic will show you that you've stored old fixins and furnishings that may still be restored. All you need is a can of paint to give your old furniture a fresh look. There are countless DIY tips you can look up for different techniques on restoring old items. A popular choice is the wood sanded look you can achieve through chalk paint.
Try to achieve minimalism
Minimalism does not mean you have to keep the room bare, it just means you are stripping it down to the essentials. So if you do not need to hang that extra painting in the living room so that the focal point remains to be the long couch, then maybe consider hanging it in a different room or removing it altogether.
Get rid of unnecessary furniture
Here's a tip that will earn you money: get rid of unsightly furniture and sell it. Everything that did not make it in any of the rooms can be sold so that you can save money for the next redecoration season.
Create a gallery wall
Especially if one of the rooms still lack a focal point, a gallery wall is a cost-effective technique. You can gather small items that are related in some way or another (e.g. colour shade), and then create a cute ensemble you can put up on your bare wall.
Customise items
If you do not feel like selling some of your items, see if you can repurpose them. Maybe your decorative pot can be turned into a watering pot for your plants.
If your home is in an enchanting community, decorating it is not always necessary because the community itself can be an accommodating extension of your home. One example are the houses in Harpley community in Werribbee. The look of every home blends with the community so there will be less effort for homeowners to decorate. This could be a trick if you want a budget-friendly décor and renovation in the future; live in an already charming community.
If you look at this list again, other than the paint, there is virtually no big cost for each tip. And the best part is you can be creative with how you re-envision your home again.