Did you know that you can turn home organization into a fashion statement? With the ten tips explored below, a wild interior reinvention is just around the corner for your abode.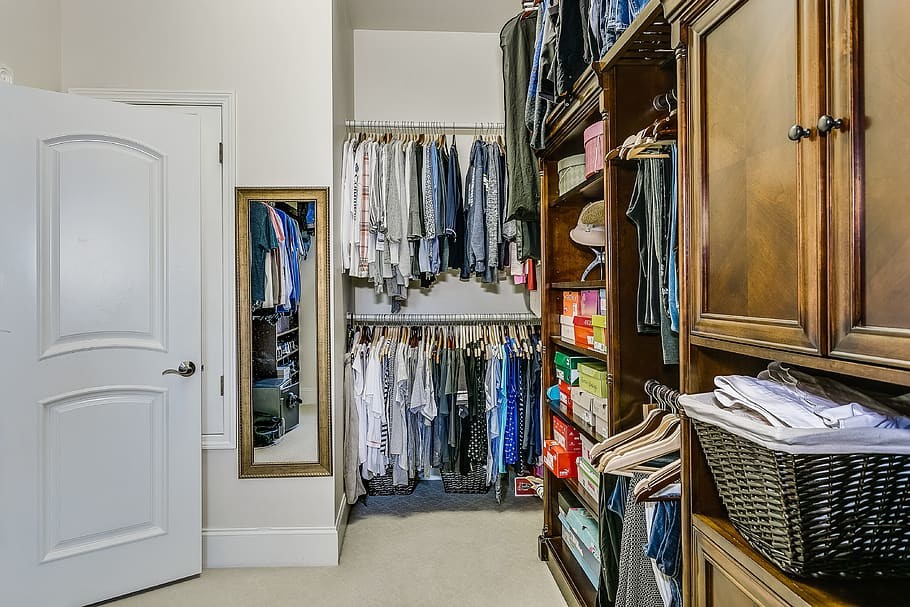 Actualize the Incredible Power of Shelving
If you think about it, walls are pretty useless compared to shelves. There are few vertical surfaces that actually need to be empty, especially if your place is already overstuffed, so start turning them into customized displays.
Brandish Bold Bins, Baskets and Boxes
Never underestimate the vast utility of compartmentalization. Little boxes and bins can do wonders for increasing roominess. Just think of these containers as miniature storage units. Meanwhile, fabric and clothing can be neatly collected in a fancy bucket or basket.
Purge Unnecessary Old Documents and Paperwork
A lot of people make the same mistake of keeping unnecessary files for far too long. As a result, the pages can pile up pretty fast, and there is seldom a good spot for useless clutter. Thus, it is smart to know precisely when to shred documents. Remember, sensitive records can be eliminated immediately if a virtual backup exists.
Expand Your Storage Space with Built-In Bed Frame Drawers
A bed can simply be a bed, but it can also be so much more. To transform your bedroom design and maximize openness, all it takes is a sleek piece of hybrid furniture. The right frame can double as a dresser, desk or closet.
Craft an External Closet for Shoes, Apparel and Purchases
Speaking of closets, have you ever considered just making a new one out in the open? If not, there is always time. With a portable closet, you can easily designate locations for everything. You also get the sly benefit of being able to show off your best stuff while hiding the less savory items.
Arrange a Study to Feature Your Book Library
A cozy den adds sophistication to any residency, and it also grants a space to tuck tons of random media away. Anything without a predetermined spot always has a home in the study. Plus, you get to invest in even more shelves.
Emphasizes Uniformity in the Kitchen
Culinary materials can get out of hand swiftly if organization is not planned in advance. For an eye-catching presentation that minimizes visual noise, try a matching scheme to instill balance. The basic concept is that similar appliances merely belong together. Logic is sexy, so this approach makes sense.
Collect Knickknacks and Other Small Items in Cute Jars
Decluttering is a godsend, especially for those with compact spaces. One easy way to accomplish this task is by creating adorable displays within glass jars. This method will prevent sentimental tokens from being lost, and they will always be a visible source of nostalgia.
Utilize Stylish Trunks and Barrels to Store Kid Toys
Nothing adds chaos to clutter like abandoned childhood accessories. If playthings are always out of place or strewn about the house, then all your organizational efforts shall be in vain. Luckily, you don't need to let that happen if you have a handy trunk nearby. Making all the toys momentarily disappear is the best vanishing act of all.
Clear Space and Get Rid of Junk
If messes tend to accumulate faster than they can be cleaned, then you might simply have too many possessions. Zen is the only solution in this case. Whether you decide to donate, trash or recycle, the end result is a clear home and a clear mind.
Closing Thoughts
As you can see, tidiness is totally chic. With the aforementioned strategies, you will master the art of stylish storage arrangements.