Thinking about make some refreshments in your home? Why not transform your bedroom into something amazing. Something that reminds me of a queen's bedroom.
If you feel like a princess or queen then why not sleep like a queen. Add a canopy on your bedroom and transform it into something unique and special.
The best thing is that for this process you do not need to hire a specialist just you need a little effort and you need a wish that everything can be DIY. Watch a few awesome inspiration below and enjoy!
1.Or thread sheer fabric and string lights through two smaller hoops for instant coziness.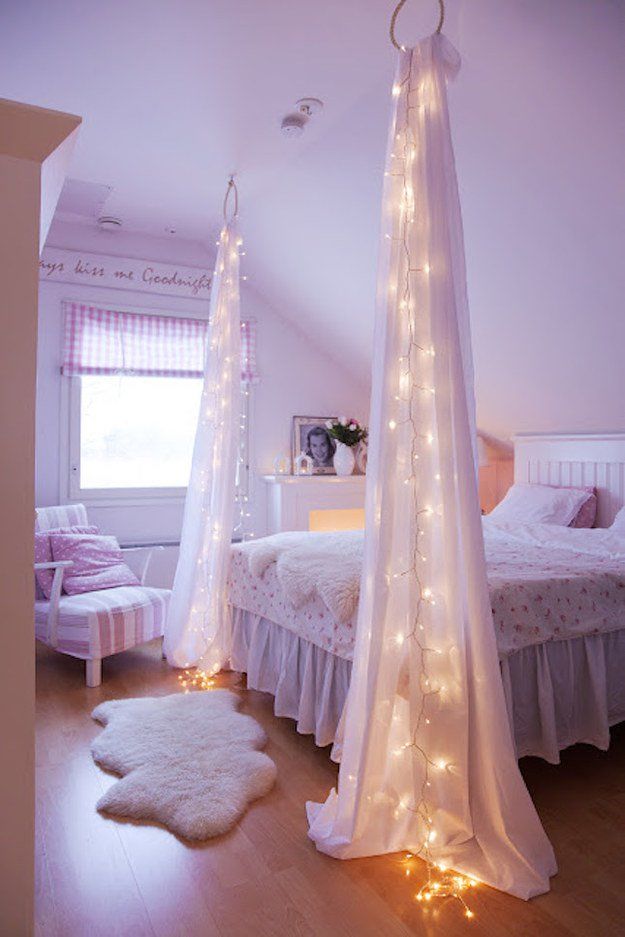 source
2.Use a curtain rod and a table cloth for a cheap Marie Antoinette ~vibe~.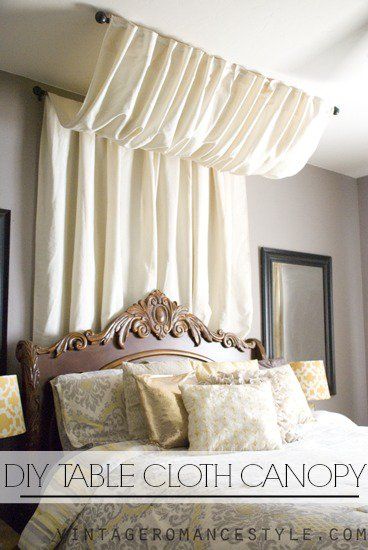 source
3.You can even hang a canopy just using thumbtacks.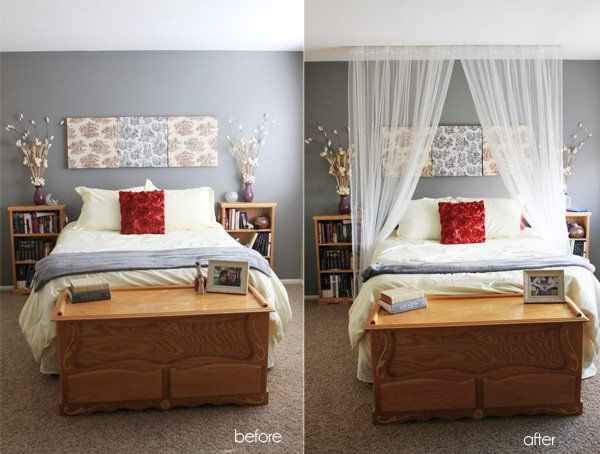 source
4.For some privacy and extra shade, solid curtains are a perfect solution.
 source
5. Use a thick patterned fabric to make a canopy that doubles as a headboard.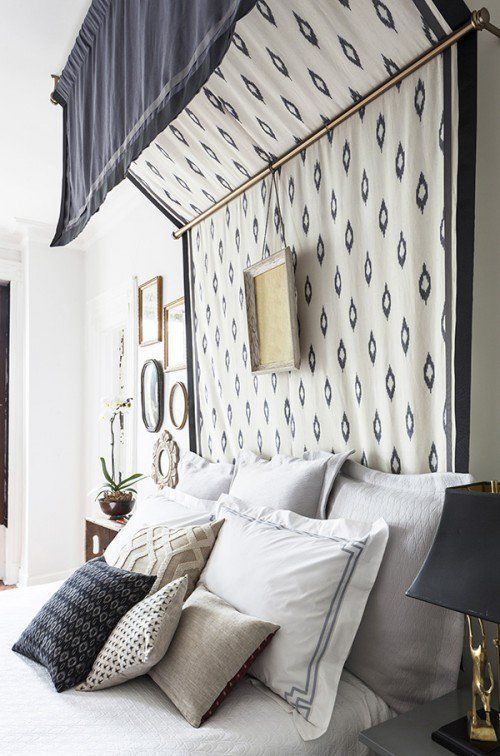 source
6.Transform a wooden ladder and some linen fabric into a rustic canopy.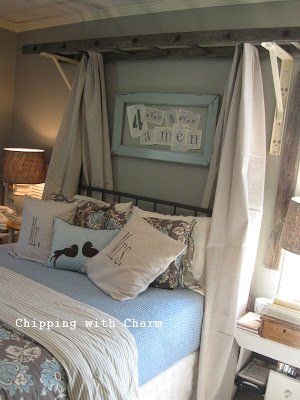 source
7.And a kiddy-sized canopy is just as easy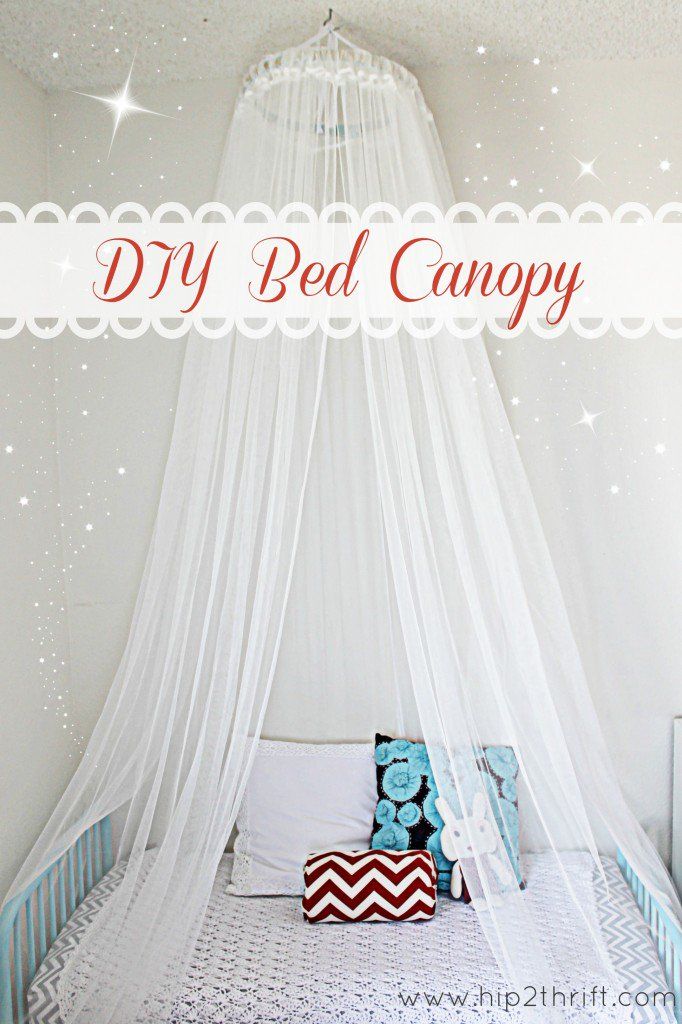 source
8. Make your room extra cozy with two mini curtain rods and some cheap fabric.
 source
9. If you don't have any curtain rods lying around, use some copper pipe
 source
10.Use a sturdy branch to create your own shabby chic canopy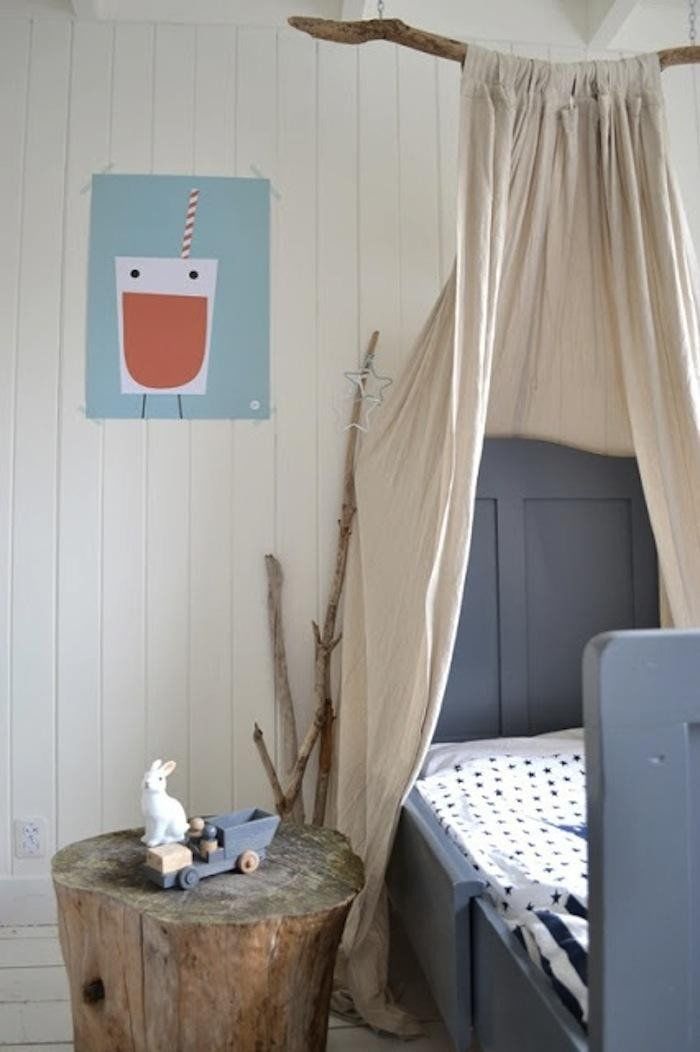 source
11. Add some string lights to create an extra whimsical effect.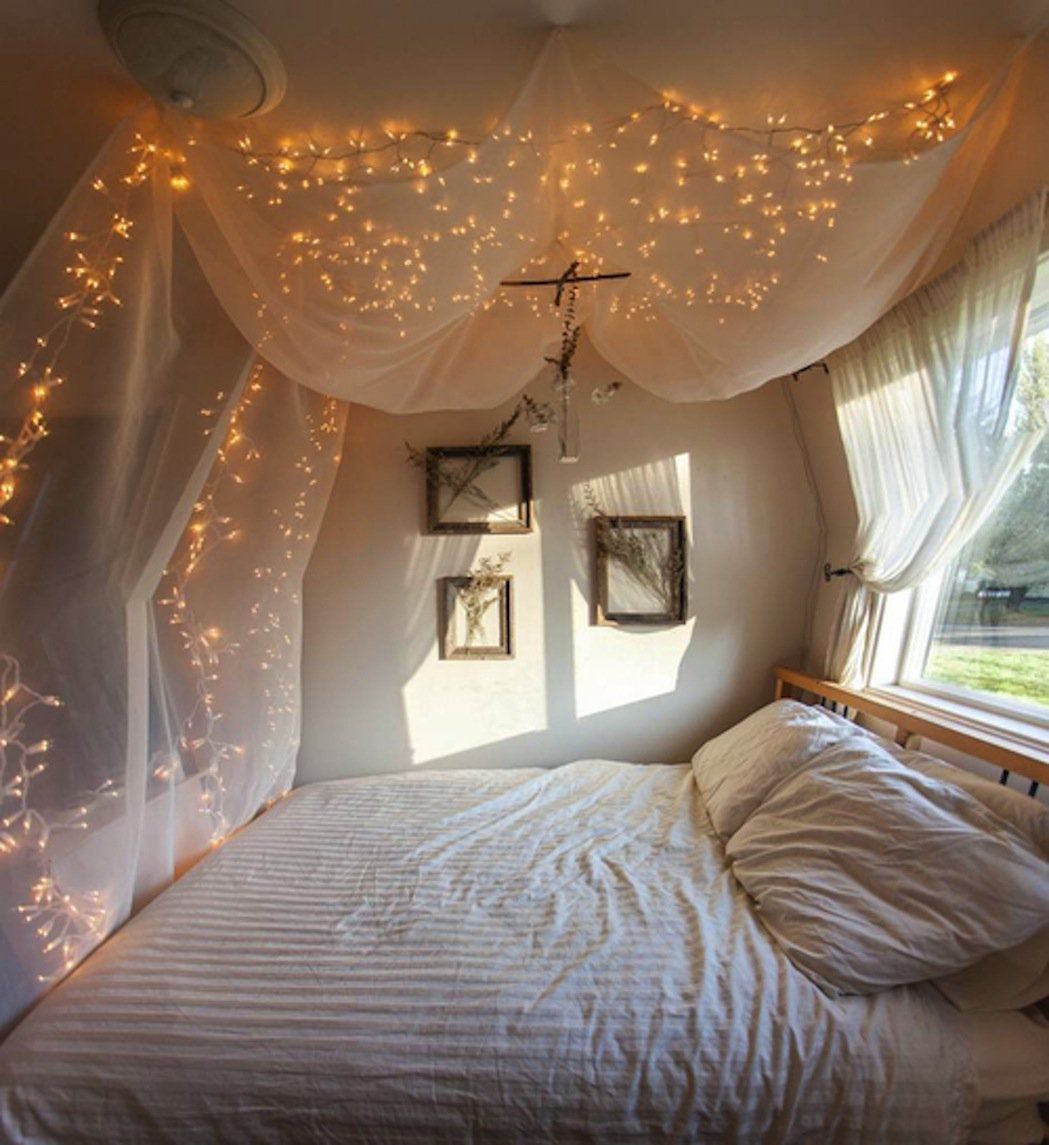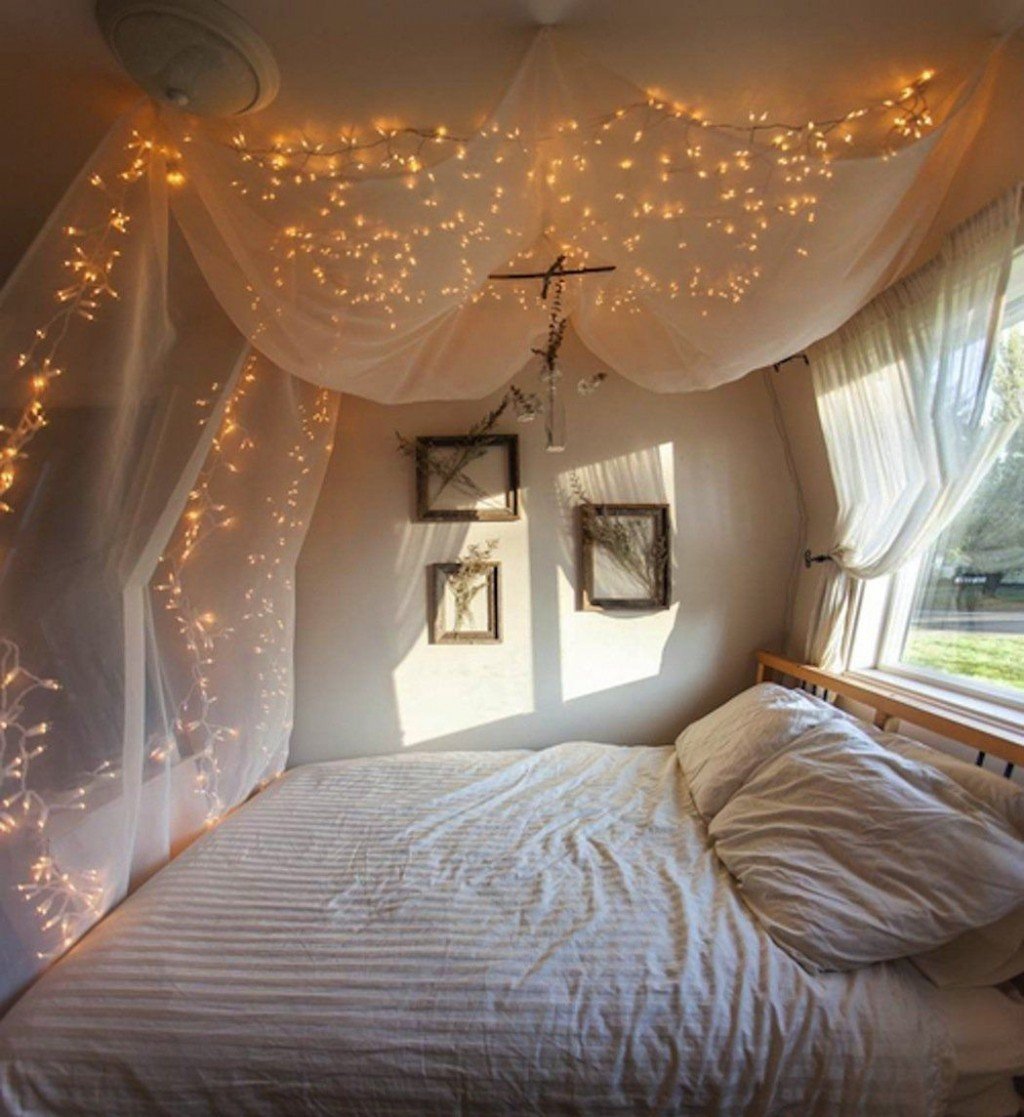 source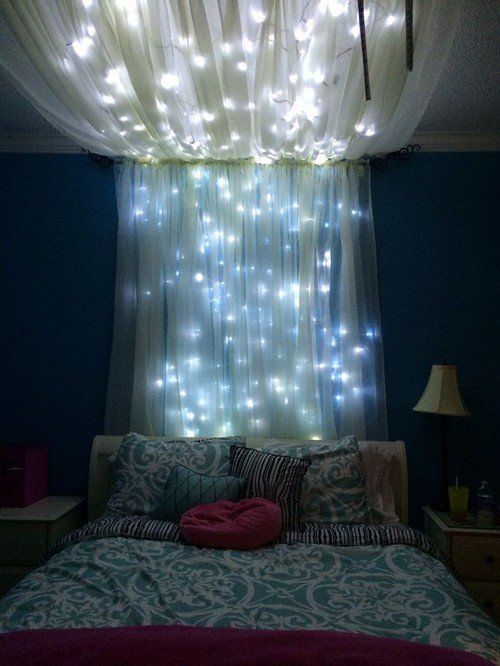 source