There is really strange how these celebrities look like a people from the past. When i saw these pictures below first time i was so amazing and you will be for sure when you see them. Almost same faces even in some can be noticed some hairstyles and same smile. But it is enough to talk you should see in the pictures how they look like they are time travelers. Enjoy!
Johnny Depp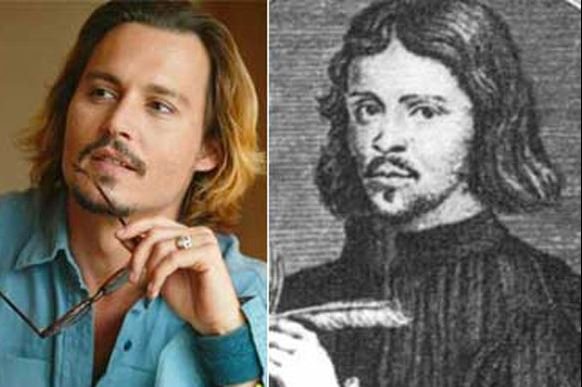 …or Thomas Tallis, an English composer and church musician from the 1500's (via ninemsn)
Nicolas Cage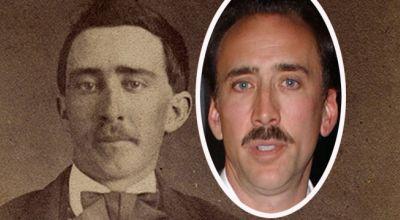 …or unknown man from circa 1870 (via Augoeides)
Rupert Grint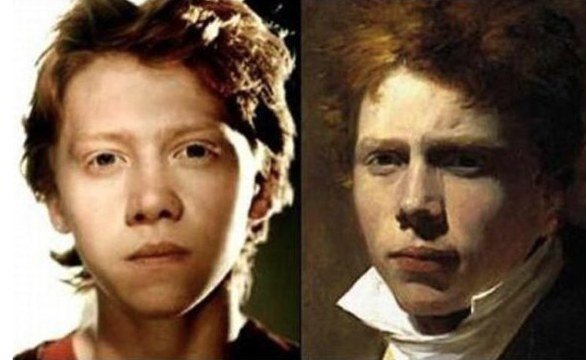 …or Sir David Wilkie, a Scottish painter from the 1800's (via stupid station)
Leonardo DiCaprio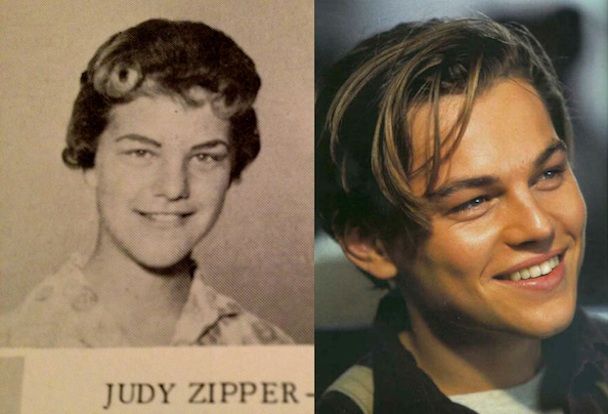 …or Judy Zipper, from a photo taken in the 1960's (via FunnyOrDie)
Charlie Sheen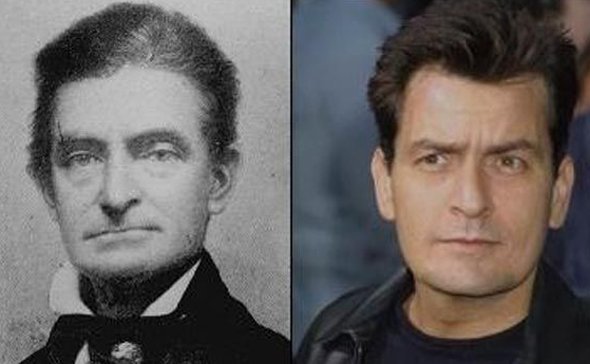 …or John Brown (via BusinessInsider)
Justin Timberlake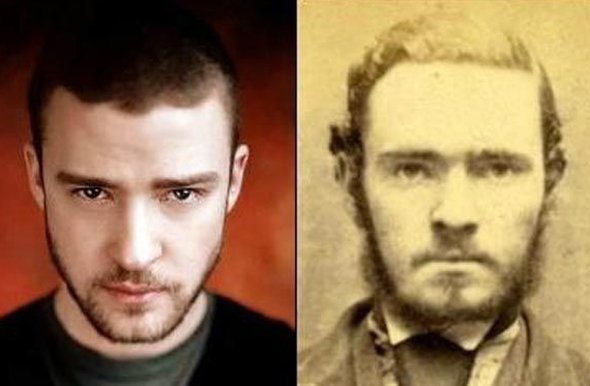 …or this old-timey criminal (via Student Beans)
Brad Pitt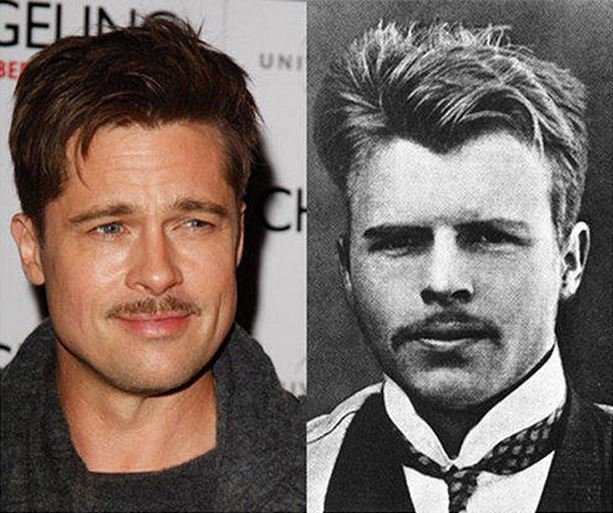 …or Hermann Rorschach in a photo from 1910 (via pleated-jeans)
John Krasinski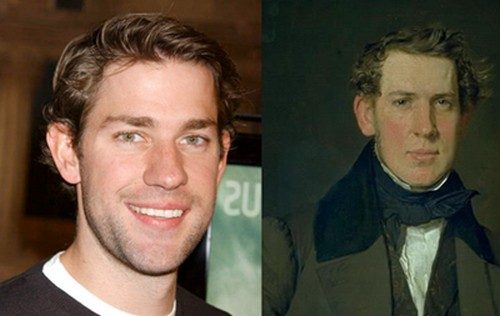 …or journalist Carl Adolph Feilberg from the 1800's (via Daily Dawdle)
Jay-Z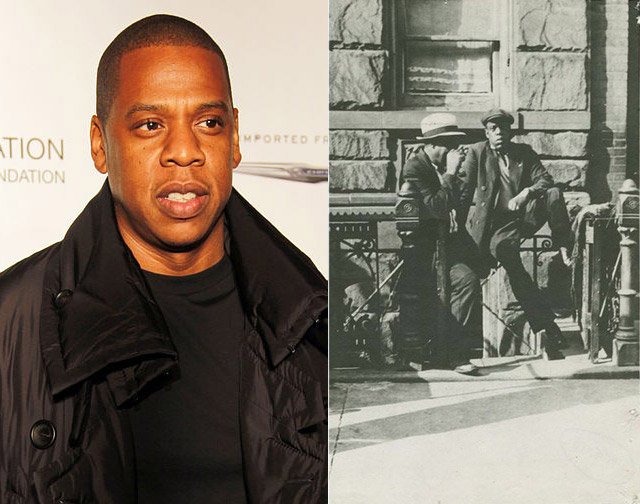 …or some unknown man from Harlem.
John Travolta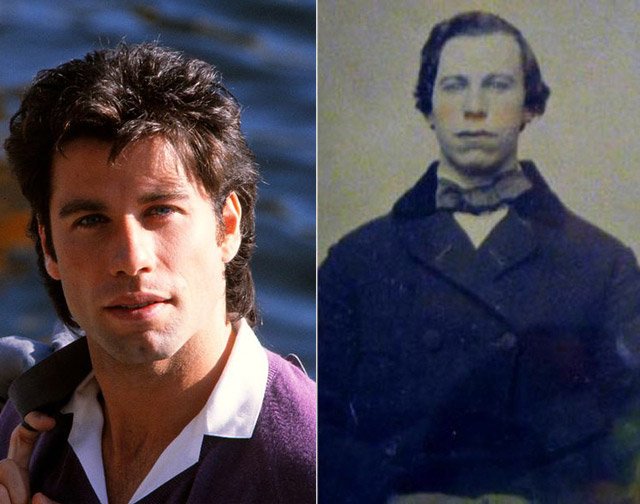 …or this man from the 1860s? (via Just Something)
Jimmy Fallon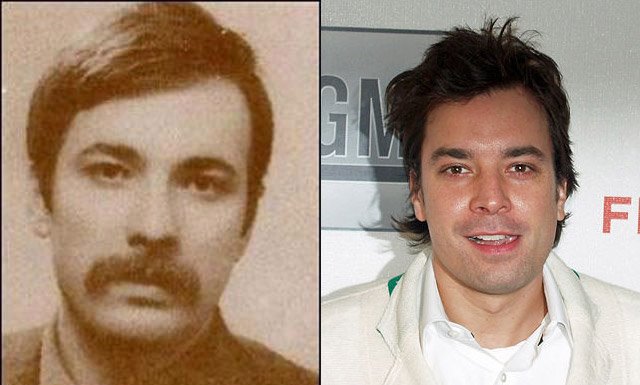 …or Mahir Çayan, a Marxist-Leninist revolutionary leader. (via Wikipedia)
Chuck Norris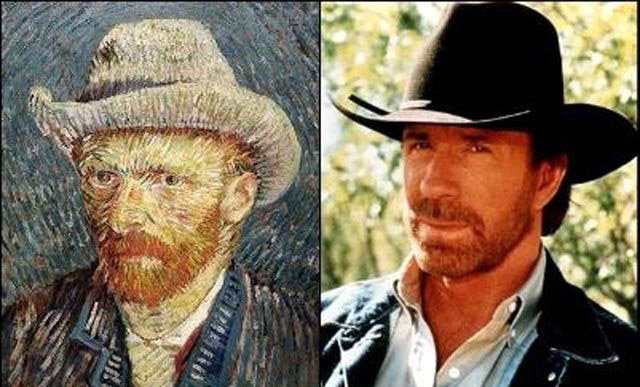 …or legendary painter, Vincent Van Gogh. (via Totally Looks Like)
via diply.com