Combining retro and "antique" elements with modern living space design is is very popular nowadays. It became widespread trend, when it comes to interior design. Thus, wooden furniture re-entered the scene and slowly won the battle with artificial materials. Old lamps and chandeliers kept in the attic are experiencing their renaissance. In any case, we like rustic interior design, first because because it is creative. Second, it adds a special note of warmth and coziness to the living space. If you find it appealing, there is a way to decorate your home in accordance. In the same time, you don't need to spend a forture for that. Remember, as always, everything is in the details.
Wooden furniture for Rustic interior design
If you keep an old piece of your grandmother's furniture somewhere, you don't need to throw it. Think again! If you restore it, it could perfectly fit into the rustic design of your home! As a result, you will get a romantic charm in your home decor. Even a lower chest of drawers can be used instead of a table. Remember that these pieces of furniture never lose their value. They have a timeless beauty with classic charm.
Vintage mirrors are must-have
Mirrors of various shapes with wrought iron frames are another retro detail that delights us! But, beside that, the mirror always makes the space visually bigger. Because of that, is a good enough reason to include it in your rustic design.
Retro French beds for Rustic interior design
Don't forget to bring a little rustic spirit to your bedroom. French bed with an iron headboard and retro bedding, would be a complete hit!
Chandelier and wallpaper
Rarely is any detail more rustic than an antique chandelier. If you have a large enough living room, you could bury just one of these. Especially if you are a fan of romantic style in interior design.
Another accentuated retro moment is the wallpaper in the apartment. We don't think you need to cover all the walls with them. You could fit them in some corner to add a final touch. For example, a modern striped design in the bathroom or part of the kitchen, can make the interior of your home even more interesting.
Rustic wooden Bathroom ideas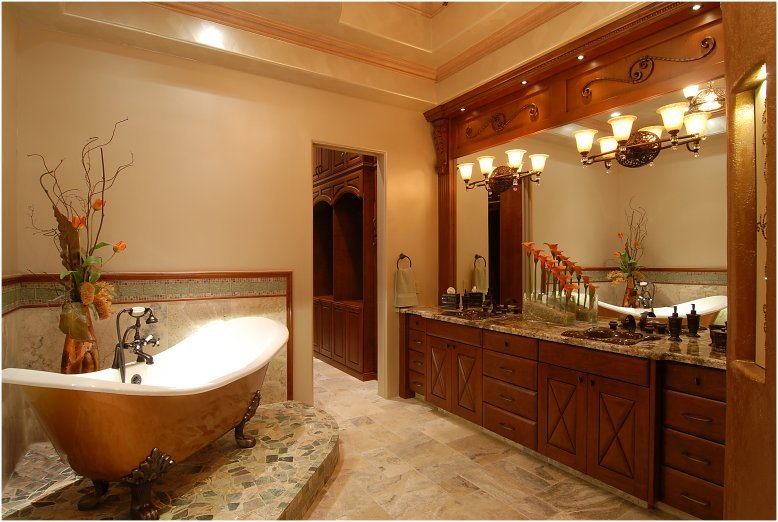 image via: thehomealarms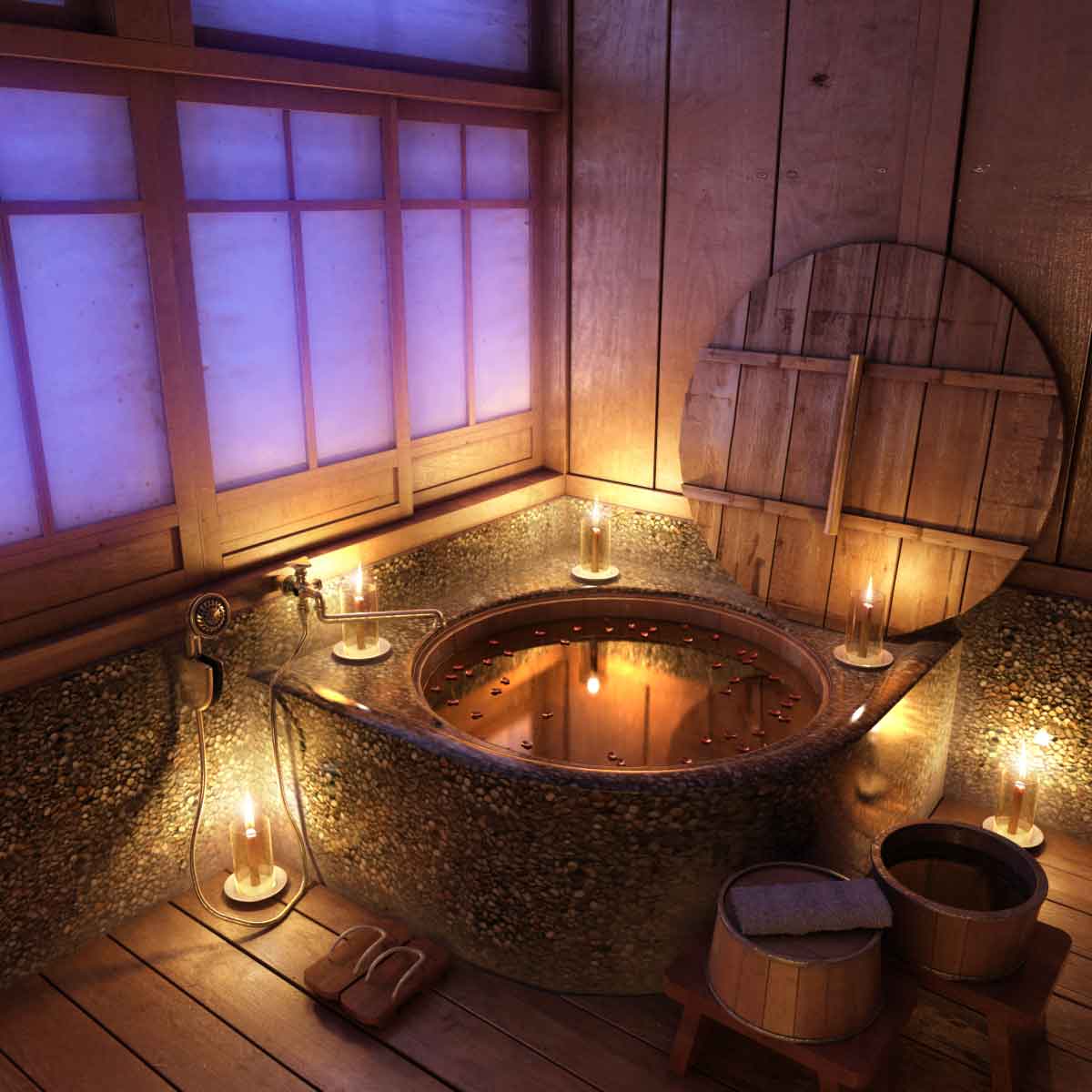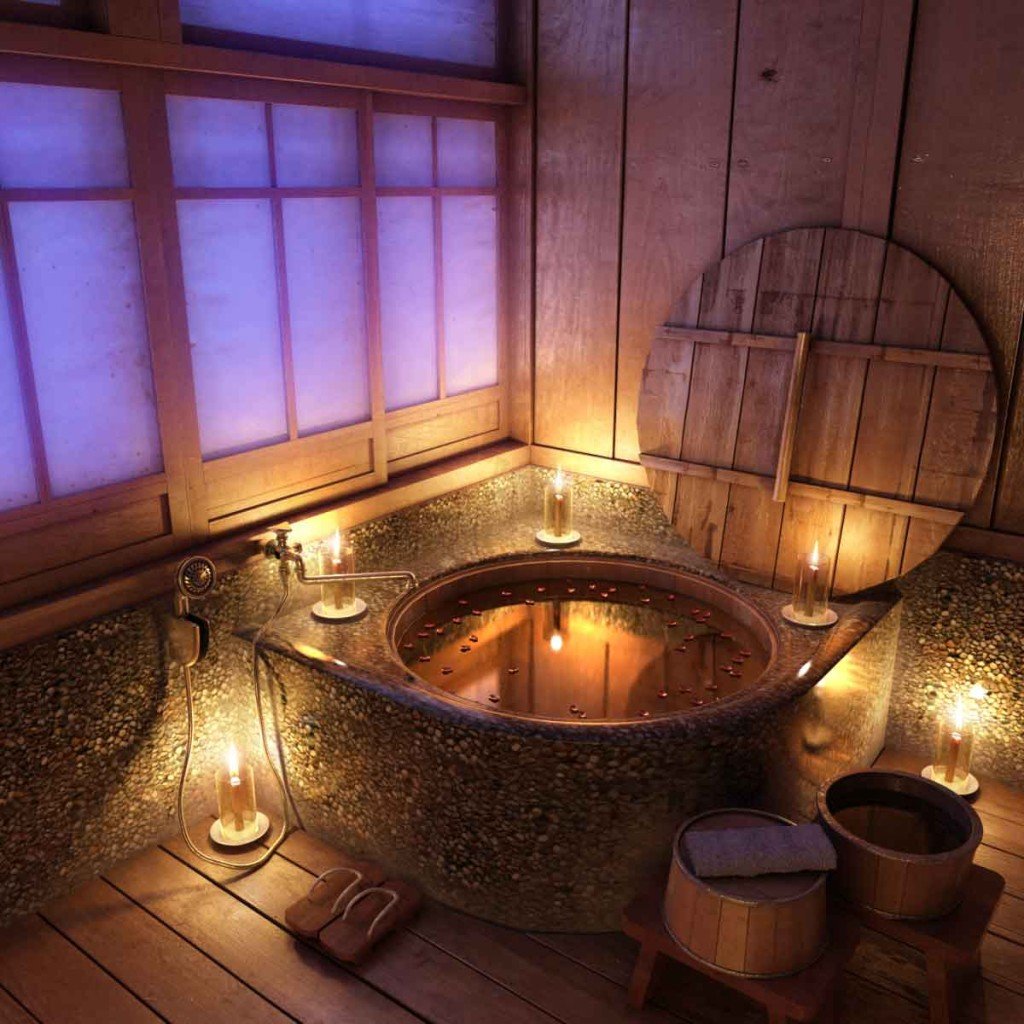 image via: thehomealarms
Kitchen with Stone Range Hood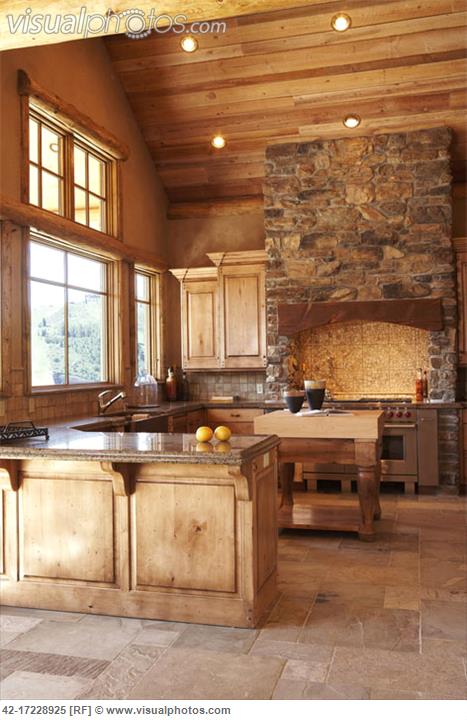 image via: visualphotos
Dining room with rusitc design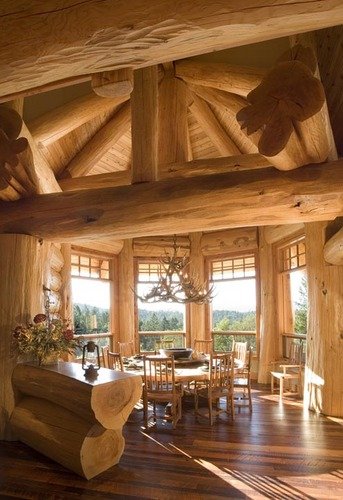 image via: pioneerloghomesmidwest
Interiour stairs and living room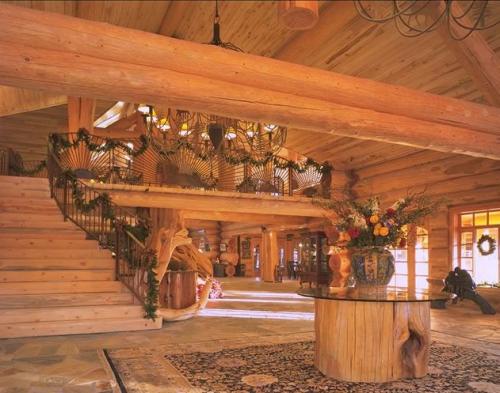 image via: pioneerloghomesmidwest
The tapering staircase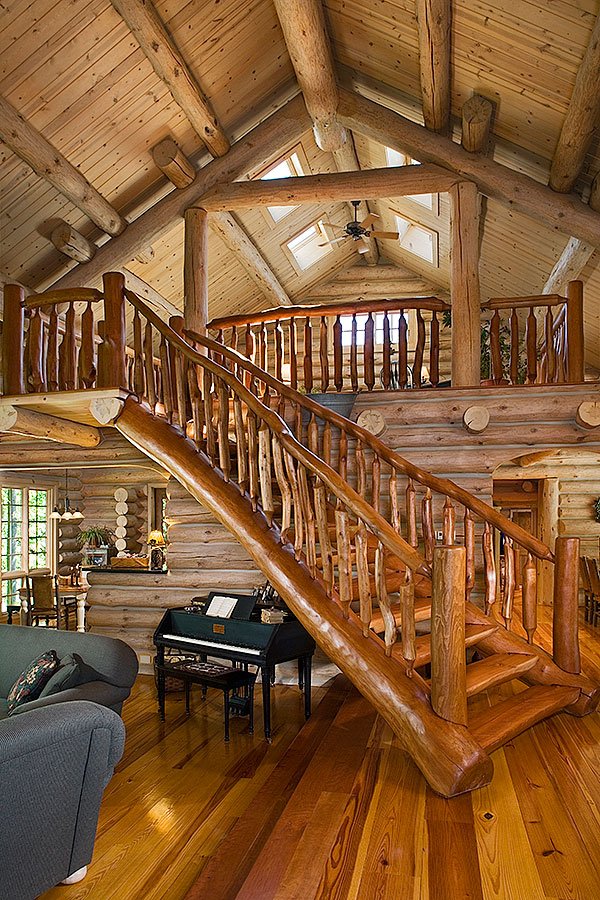 image via: shop.loghome
Wood-burning fireplace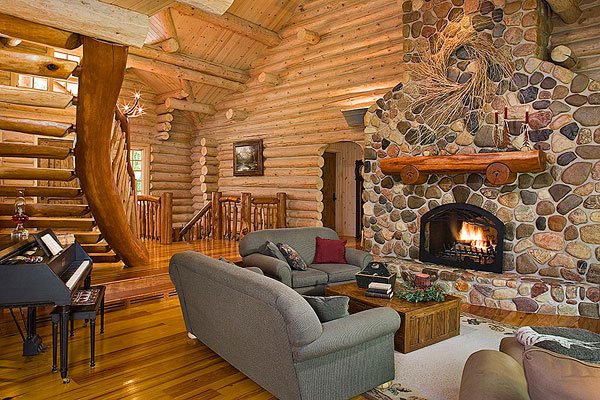 image via: shop.loghome
Natural stone island and breakfast bar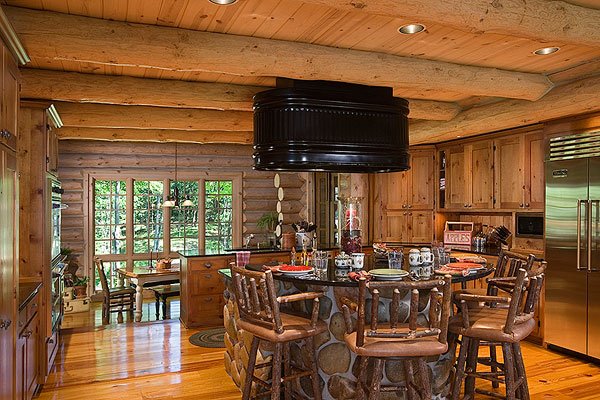 image via: shop.loghome
Dining room idea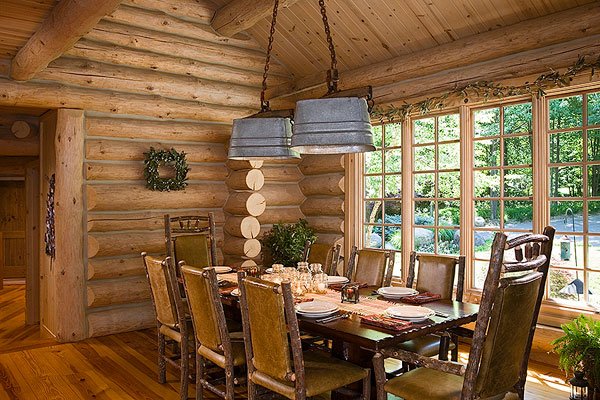 image via: shop.loghome
Rusitc Bedroom idea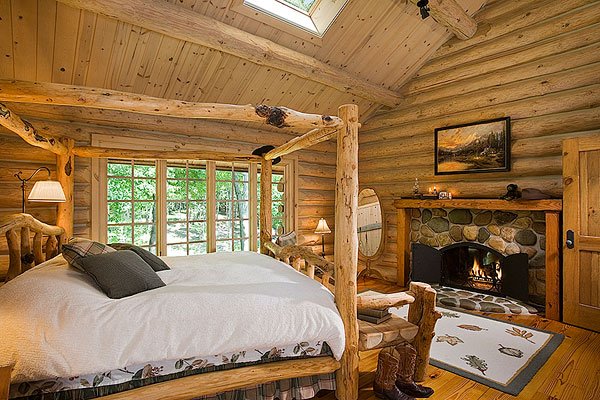 image via: shop.loghome
Wonderful rustic staircase idea
image via: logcraft
Rustic living room with galery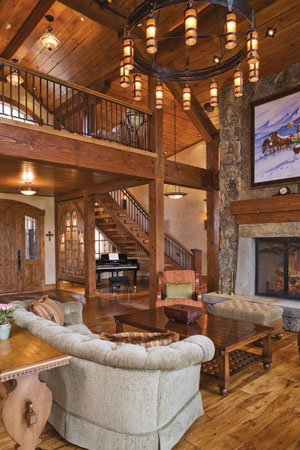 image via: cowboysindians
Milled Log Walls in Rustic style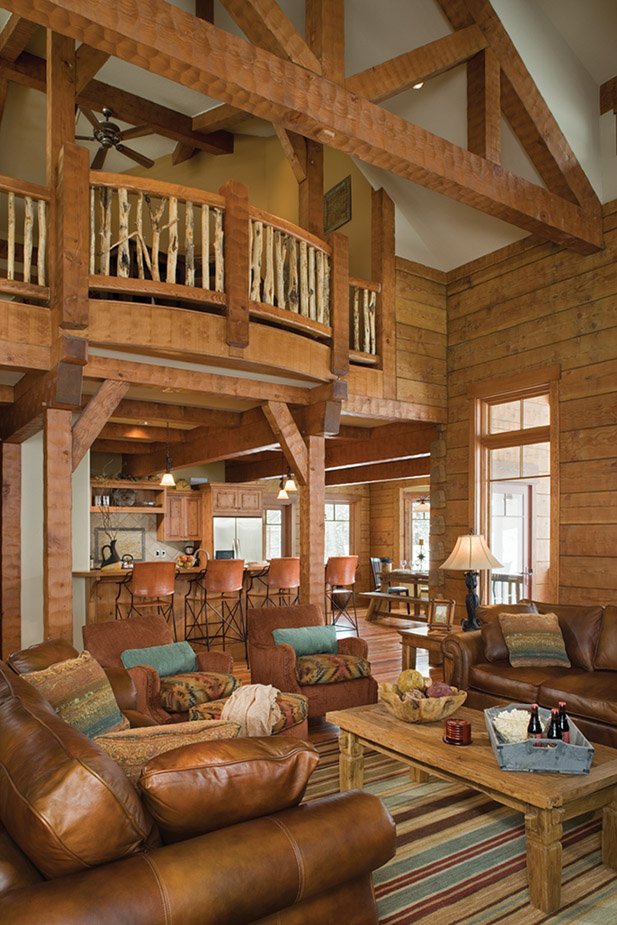 image via: loghomefloorplansonline
A Unique Arched Barrel Truss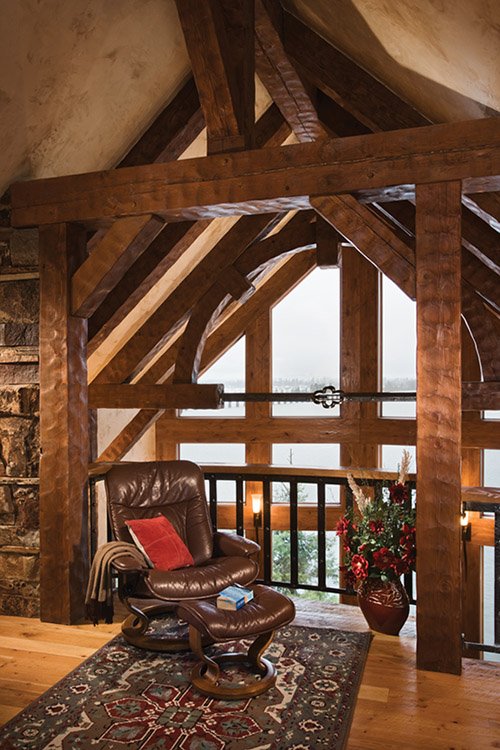 image via: loghomefloorplansonline
Cozy Rustic Bedroom ideas