When we think of updating our home interiors, it generally conjures up the dread of entire weekends spent painting and decorating, installing costly new flooring or heaving a couch up the stairs to our third-floor flat (only to realise it won't fit through the door). Luckily, there are plenty of quick ways to revamp your home without committing to permanent furnishings or breaking the bank – let us talk you through our top three ideas.
Be bold with your lighting
Statement pendant lighting can be a work of art in its own right. Along with looking fabulous, it also has the ability to cultivate the mood and atmosphere of a room. Need a little guidance? Lighting experts lights.co.uk believe a pendant light is a room's shining star. There are literally thousands of designs to choose from, made from a range of different materials to further contribute to the mood you're trying to create. For a relaxed, bohemian feel, opt for a wooden pendant, whilst a glamorous crystal design is sure to dazzle and give your home that VIP vibe.
Priding itself on customer satisfaction, the company behind this website, Lampenwelt, provides plenty of information to help you choose your light. In addition to their range of pendant light products, they make recommendations on how far to let your pendant light drop. For example, whilst a light positioned closer to the ceiling will brighten an entire room, a light hanging closer to a table, kitchen island or desk will create a sense of intimacy – just be sure not to have it so low that you, your family and your guests are bumping your heads!
If you can't decide which pendant light to go for, there's also the option of selecting a range of simpler designs to be placed side-by-side in a whimsical, haphazard fashion, lending the room a sense of playfulness. From vintage to Scandi, modern to rustic, don't be afraid to be creative in your combinations.
Whether you choose a dramatic single light source or opt for a pick and mix of anything that takes your fancy, be sure to remember that as one of your room's focal points, you need to keep decor simple in the rest of the space, using a select few accessories like pillowcases and photo frames to tie the colour scheme together.
Feel the fabric between your toes
A rug is a quick and easy way of updating a space and there's none more coveted than a luxurious shag pile for those wanting to add a sense of texture and warmth.
Whilst you'll not go far wrong with a stylish block colour, rug design can also be a great way of expressing your personality, with many retailers now stocking playful and even downright artistic options. Ethnic markets are one of the best places to find eye-catching rugs, so be sure to leave space in your suitcase for some treasures during your next exotic trip. Alternatively, rag rugs are having a bit of a moment, so if you've got some spare time, making your own can be a great way of getting creative and recycling leftover fabrics in a bid to become more sustainable.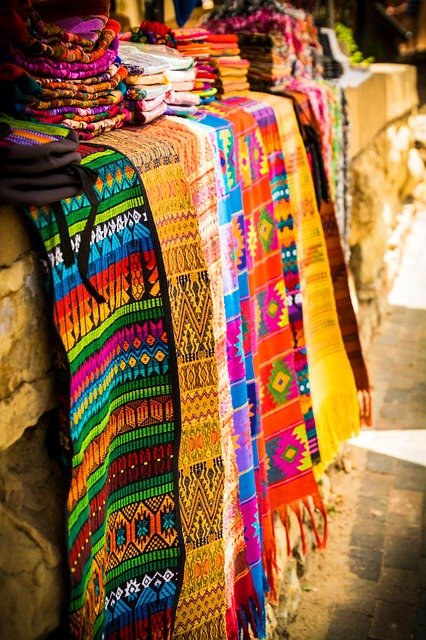 Source: Pixabay
Let out your inner Van Gough
Set up an easel, change into an old shirt and go wild! Or, if you're not feeling quite brave enough, it's possible to pick up an original piece of art for very little money – and as a painting's value will only increase over time, this is a great investment. Choosing one large piece to act as the focal point of your room is one option, whilst arranging a selection of smaller pieces in a collage will showcase all your favourite artists at once – just be sure to avoid going overboard by sticking with only one or two walls.
So there you have it: redecorating doesn't have to be the chore you imagine it is. Get shopping, get creative and, most importantly, have fun with it!