Adventures come in various forms. There are many ways to travel, see the world, and immerse yourself in multiple experiences and cultures, from visiting museums and local attractions to attending art and theater shows. One of the most popular ways to explore new places is by heading into the great outdoors.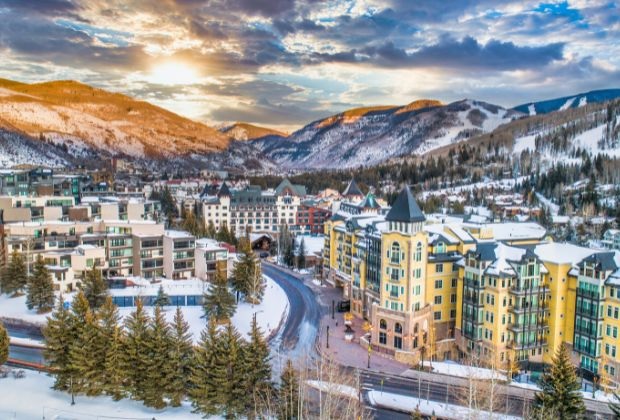 Nature provides countless wonders worth experiencing and witnessing. Whether you plan to play an outdoor sport, go camping, or take a stroll along hiking paths to familiarize yourself with local fauna and flora, outdoor activities make memorable vacations. Here are four different places to visit in the US for fun outdoor adventures.
Vail, Colorado
Vail, Colorado, is a mountain town that's home to a range of outdoor playgrounds, from nature trails and creeks to legendary back bowls. It's a go-to destination for winter sports, hiking, fishing, four-wheeling, camping, and kayaking. In snow or sunshine, Vail provides plenty of outdoor spaces and activities to explore, especially with the Rocky Mountains in its backyard.
Pro Tip
No matter what season you plan on traveling in, when packing essentials for Vail, include some warm outfit options. Colorado mountain temperatures like to drop in the evening year round.
Blowing Rock, North Carolina
Blowing Rock, North Carolina, provides breathtaking views, historical natural wonders, and lots of opportunities for memorable outdoor adventures. This small storybook mountain town gets its name from its historical rock landscapes and giant boulders that look wind-swept and reach high into the clouds where strong winds blow.
On top of providing breathtaking rock formations worth climbing and hiking around, Blowing Rock also provides many other outdoor playgrounds. It's home to multiple lakes and rivers for fishing, kayaking, and white water rafting. It consists of a lot of woodland for camping and hiking. And Blowing Rock is nestled near the famous Blue Ridge Parkway—a top destination for cycling.
Big Sur, California
Big Sur, California, stretches out between the Santa Lucia Mountains and the Pacific Ocean. It gives you access to mountainous terrain, woods, and beaches. As a geographical, multifaceted destination, Big Sur offers many different outdoor activities to indulge in during your visit. It's popular for surfing, camping, hiking, cave explorations, and fishing. You can trek the mountains and swim in the ocean all within the same day at Big Sur.
Pro Tip
Make sure to brush up on your camping safety before heading into the wild to ensure you get to enjoy your outdoor adventure without interruptions to the emergency room.
The Florida Keys
The Florida Keys gives you a glimpse into island life, where the local communities are small and the beaches run wide. Despite land limitations, the Keys provide multiple outdoor spaces to explore. Their mangroves create a unique and diverse ecosystem, housing a variety of wildlife and plants. Kayaking and paddleboarding along the mangroves double as a nature tour. You are guaranteed to see something out in the wild.
Their coastlines give you easy access to the ocean, allowing you to take your kayaks and SUPs into the saltwater and encounter a whole other ecosystem and marine life. The Keys also make a great destination for snorkeling, diving, and various water sports.
Explore these four different US destinations for various outdoor adventures that enhance your travels with nature immersion and fun activities. There's no better way to experience a new place than to head into its outdoor playground.