Getting outdoors is an wonderful way to have a good time and improve your mood. With summertime nearly here, it's the perfect time for some fun. Following winter, especially if you live in a cold climate, you'll likely feel cooped up and ready to feel the sun on your face. Still, while going to a park or taking a hike is great, you can enjoy the outdoors in your own backyard without having to leave.
If you want to enjoy your yard more, consider making some landscaping upgrades or adding some new elements.
While many lists focus on doing a lot of hard work to change your landscaping, some improvements can be fun, easy, and straightforward.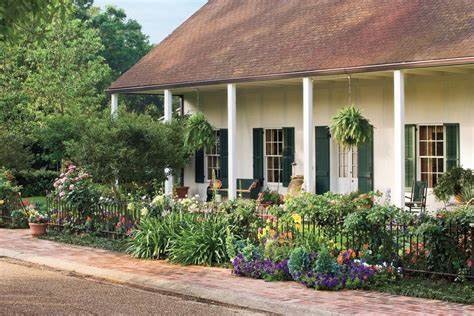 Add a Fire Pit
Installing a firepit is one of the easiest ways to take your yard to the next level. Still, when you imagine a backyard fire pit, you might think about a camping-style option that seems dirty or involves digging. However, you can achieve an elevated outdoor space with a fire pit table. These are easy to purchase and set up, and you can have the warmth and beautification of a fire without many of the drawbacks.
A fire pit allows you to have great conversations late at night with family and friends, and you will enjoy that your yard feels like a getaway.
Set Up A Volleyball/Badminton Net
Are you looking to spend more time outdoors this summer while getting more exercise? Incorporating sports is a great way to do this. While some options, such as putting in a tennis court or basketball court, are expensive and inconvenient, a volleyball net or badminton net is easy to set up.
These options are much cheaper and easier to put up and down, so you can have fun with family and friends, yet free up your yard when needed.
Get A Hot Tub
If you have some extra money in your budget to upgrade your yard, why not go all out? With a hot tub, you will feel like you're on vacation all the time!
While some hot tubs can pricey, you can get smaller, basic options for cheaper than you'd think. You can enjoy sipping wine in the hot water on those cooler nights, and a hot tub is also something you can use year-round, even as it gets cold outside again.
Designate A Creative Space
Artists, writers, and creators of all kinds draw inspiration from nature. Still, whether your backyard is near mountains, the ocean, or in the city, fresh air and greenery can bring similar joy.
If you often feel inspired to create when you're outside, why not set up an art or craft space in your own yard? No matter what you like to make, you can find space in your yard to devote to this process. You'll love making something new while still being home.
Spending time in your yard should be fun. With these ideas, you can transform your property into a place that sparks joy. Depending on your budget, you can spend whatever you want to make your backyard a positive place to spend your time.