Traveling is a fun way of unbending yourself. Going to places where you'd like to escape from daily anxiety, let's you forget every pressure you feel. It also helps you appreciate every beautiful scenic spot that the place has to offer. You also have the chance to try their best food and drinks, which showcases their authentic culture and tradition.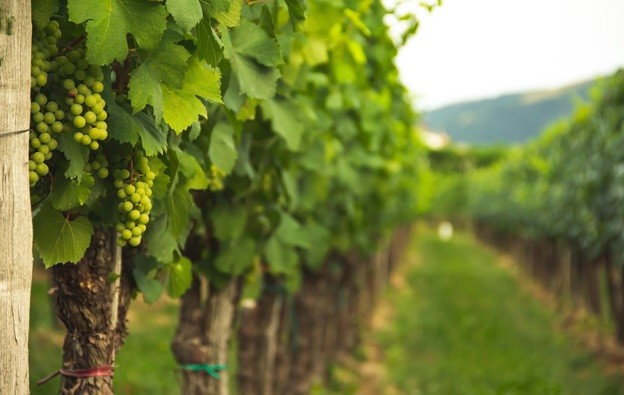 Photo by Alex Gorbi on Unsplash
One of the best places you can visit is Niagara. It is located in Ontario, Canada which offers prominent historical, scenic spots. You can try to visit the world's largest and breathtaking Niagara Falls. You can also spend time touring around the city and find out some best entertainment you can partake and enjoy the best things they can offer.
One way to make your visit to Niagara unique is to tour the best vineyard and winery places. Niagara is one of the best regions in the world that produces elegant wines. They also have numerous vineyards that you can travel to experience and see how they make wines. Let us give you the top wineries you can tour in Niagara so you can make the best out of your traveling experience. Here are some of them to get you started.
Kacaba Vineyards
The Kacaba vineyards are located in the heart of Niagara, Ontario. It carries a cold and humid climate allowing a comprehensive array of vineyard plantations to grow. It is one of the vineyards found in Niagara that should not miss visiting since they have massive production of Syrah grape varietals. It is why they supply most of the Candian Syrah wines.
The vineyard has also made popular the production of Rhone wines. They are composed of rich and full-bodied red wines along with various sparkling white's. Make sure you should not miss visiting this place and ultimately taste their massive, elegant production of Syrah and Rhone-inspired wines.
Pillitteri Estates Winery
The Pillitteri Winery is located in Niagara-on-the-Lake, Canada. They are known in the world that produces a large number of ice wines. Their ice wines are perfect for wine lovers who have a sweet tooth as the sweetness of each wine label can perfectly match their palate. They have put so much effort into making sure exude a perfect balance of their most boasted ice wines.
The said winery also exerts so much effort in producing several varieties of ice wines. Turning around Niagara is perfect while sipping a glass of Pillitteri Estates ice wine. Their best wine labels include Cabernet Francs, which you should ultimately taste if you go to this winery place in Niagara.
Tawse Winery       
The Tawse winery in Niagara is deemed as the most celebrated vineyards in Niagara. It is because they follow a high-standard of the winemaking process, which allows them to create wines that can compete with other high graded wine found in the market. They also edged other wineries in Niagara when it comes to flavor and aroma.
The delicate winemaking process that Tawse winery follows allows them to receive biodynamic and organic certifications. They also produce wine labels which are purely made from Pinot Noir grape varietals that include elegant spices and notes. They also have Sparkling wines that you can taste once you get the chance to tour this winery in Niagara.
Southbrook Vineyards
It is a vineyard found within the vicinity of Niagara that practices a biodynamic and organic way of nourishing grapes. They make sure that they do not use too many chemicals in growing their grapes so they can sustain a green environment. It is also one of the reasons why this winery was awarded as the most environmentally-friendly among other vineyards.
You can also watch the perfect scenic activity of the sheep inside the vineyard that helps in maintaining the plantation green. They are the ones who regulate the grass growth inside the vineyard and cleans every weed growing. The Southbrook vineyards produce Niagara's most boasted dessert wine label, which is Framboise. It is purely made with raspberry combined by the rich flavor of other sweet fruits they use.
Ravine Vineyard Estate Winery
The Ravine Vineyard Estate Winery follows the most rustic style among other vineyards found in Niagara. Their vineyards are seen to have vintage tables and chairs scattered around the vicinity. You can also see a little farmhouse that offers a variety of food and wine pairing activities. Heading to this vineyard in Niagara, Canada will help you experience an optimum peace of mind.
It is also one of the vineyards in Niagara that produces Chardonnay wines. The rustic feeling you get when you visit this vineyard is applied through the wines they make as their labels taste excellent as they age. You should include this vineyard in your bucket list to let you experience the whole culture of the winemaking process.
Author Bio
Scarlett Wells is a freelance writer and wine enthusiast. She is an active critique examining all levels of wine types so she can produce reviews and articles that will help guide every consumer in selecting the right kind of wine to drink. Aside from that, she wrote a lot of blogs maximizing the real usage of wines. In her free time, she reads a lot about food and beverage pairing in order to help her become an effective mentor inspiring everyone to maintain a fit and fab lifestyle.