Instead of renting a car, you plan to take your truck on your next road trip! While this is a wonderful idea, it's important to prepare before embarking on the family adventure. Read these helpful tips when taking the truck on a family road trip to ensure everyone has a fun and safe time!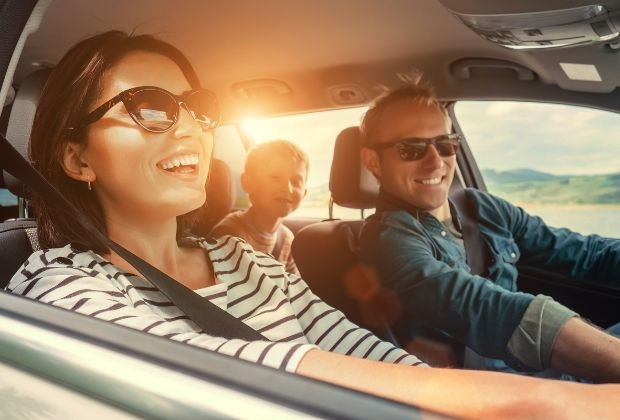 Take the Truck to the Mechanic for a Check-Up
Put your mind at ease and take your truck to the mechanic for a check-up. Schedule any repairs you've put off and allow the professionals to examine the truck thoroughly.
On occasion, it's challenging to tell when your truck is experiencing problems. Since you're taking your truck on a road trip, it's essential to make sure it's ready to drive for hundreds of miles. A thorough inspection of your vehicle will help your family reach the destination safely.
Consider Installing Truck Seat Covers
As your family sits in the truck for hours, they will munch on snacks, sip drinks, and play games to pass the time. Therefore, making messes becomes inevitable. Instead of detailing the seats when you return from the trip, consider installing seat covers!
Seat covers are an effective way to reduce wear and tear on your truck's interior. They're not only comfortable, but they're sure to safeguard the original seats. If you're worried about the kids tearing up the seats, seat covers will give you one less thing to stress about on the trip.
Plan Your Stops Ahead of Time
An efficient road trip plan is crucial! While it's important to go with the flow, establishing a plan for gas stations and food stops will make for a smoother trip. Creating an itinerary gives you an idea about the locations you plan to stop at during the drive. Whether you're stopping to fill up on gas, take a bathroom break, or have a meal, you want to have a rough plan in place for an easier drive.
Pack Plenty of Chargers and Earbuds
Electronic devices are a key source of entertainment for long drives. Phones and tablets lose their power after excessive use. Remember to put the necessary chargers inside the truck so that everyone can use them whenever needed.
Additionally, keep several pairs of earbuds in the car so that everyone has a way to listen to their favorite shows. It can be frustrating listening to someone else's video that you're not watching. Rather than the entire truck listening to it, provide plenty of earbuds to eliminate this issue.
Stock Up on Snacks and Activities Beforehand
As the hours drag on, everyone in the car becomes restless. There's no time for another stop, and no one knows what to do.
Sometimes, watching videos on a tablet won't suffice for hours-long drives. A helpful tip when taking the truck on a family road trip is to keep additional activities in the truck! Adults and children alike need supplemental activities to partake in. Reading a book, doing a word search, or drawing in a coloring book are great options!
Snacks are a great distraction too! Munching on a treat is a great way to pass the time and keep your body energized. Pack a few snacks for each person in the car before leaving on the trip. That way, you don't need to stop at a gas station for another treat. You have some ready to eat in the truck!