The unique proportions and gracefully clean aura of the Corbusier lounge chair are bold and stylistic. This is why it's not easy to emulate it in just any layout. You have to think about the repercussions of its size and scale before setting up an entire ambiance around it. The layout has to be perfectly styled for the chair to highlight its true potential. If you're looking for ideas on how to emulate it in your plans, then here are 5 ideas to inspire you:
Under the skylight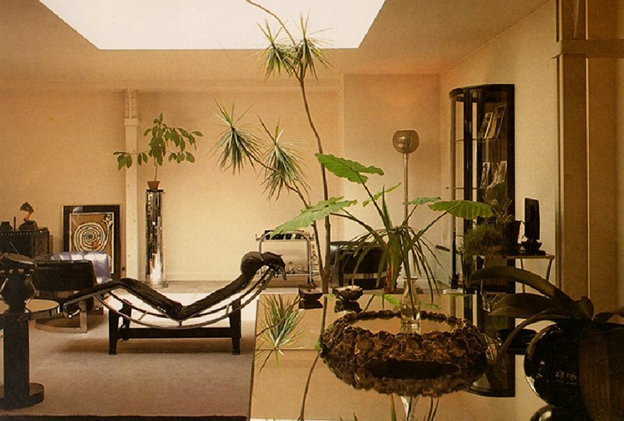 anothermag
Let's be honest: while the unique design of the Corbusier Lounge Chair may not be kingly in the most traditional sense, it does have a stately aura that has been articulated in clean modern lines. Therefore, it looks highly gorgeous when you put it in the spotlight – and what's a more literal translation of this concept than under a skylight. If you look at this image, you'll see how being placed smack in the center of the skylight makes it feel like a modern throne, while a wholly eclectic ambiance has been curated around its grand presence.
Reclining with a view
anothermag
The ultimate purpose of the Corbusier Lounge Chair was to accommodate relaxation, and the best way to do that is with a natural view. So, if you've got a statement window, veranda, or patio in your homes, placing this chair in the center of it is a great option. This way, you can just lie down on it to relax whenever you feel tired while the view outdoors would provide a great distraction. The set-up featured in this image is an excellent example.
Complementing the lounge couches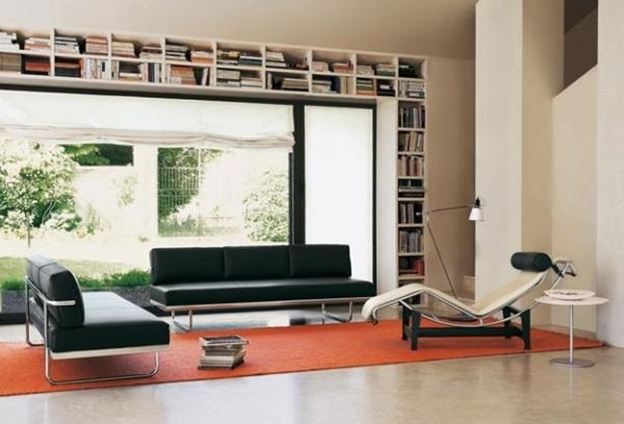 furnishplexblog
Large, modern, and luxury living rooms with clean couches and a grand aura are the perfect scouting grounds for the Corbusier lounge chair. You can use it as an accent piece in such cases, and even experiment with pattern contrast by choosing unique cowhide upholstery for it. This layout idea is a great way to break the monotony of the typical living room layout and lets you enjoy some shapely diversity while retaining that distinct modern aura at the same time.
The inverse living room strategy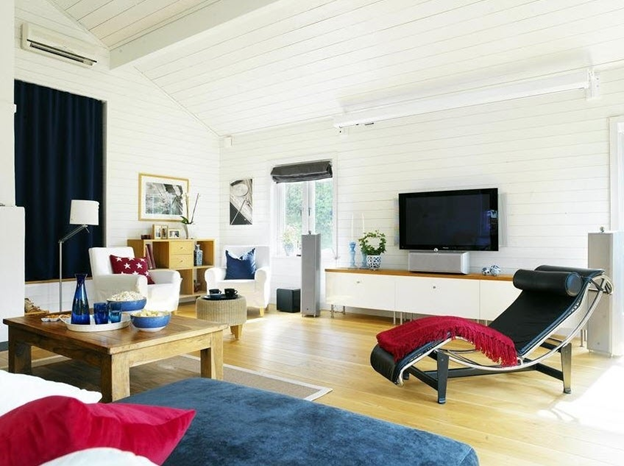 irlydesign
The inverse living room layout is where the Corbusier chair actually faced opposite from the media wall/console. Once again, it's a layout style that looks best when articulated in a wide enough space. The set-up featured in this image is a brilliant example of how you can translate it in a larger space and even add some colorful eclectic touches at the same time.
The freestanding outlook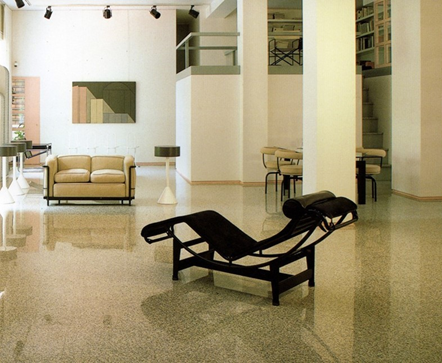 anothermag
The inherent stylistic beauty of the Corbusier lounge chair is definitely a sight to behold, which is why it is perfectly suitable to be used in the capacity of a freestanding furniture piece. If your layout is enormous and modern enough, then this chair could make an awesome standalone statement piece, as demonstrated by this image.
There are a lot of other ways in which you can use this chair in your home interiors as well, but these are the basic ideas that can help you get started with its placement!