As makeup brands and products evolve, the cosmetics industry is becoming more inclusive by ruling out gender altogether. In a way, makeup isn't gender-specific anymore, as many makeup brands cater to men just as much as women. Makeup for men isn't as well known in the makeup industry because makeup has always been worn predominately by women—with a negative stereotype surrounding men wearing makeup.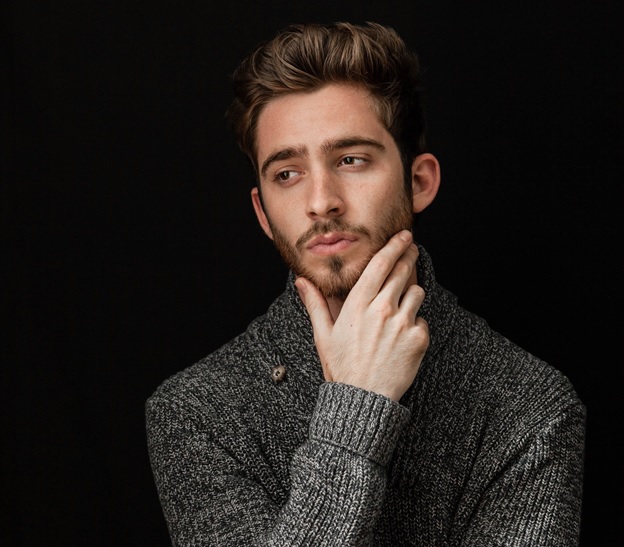 However, as the years go by, men have stood at the forefront of makeup as some of the best makeup artists, content creators, and business owners. Think of a few popular names — Jeffree Star, James Charles, and Manny MUA. Although not all makeup brands cater to both men and women, it's great to know that some famous brands have jumped on this bandwagon.
The top five brands, such as Shiseido, Fenty Beauty, Tom Ford, Glossier, and Smashbox, are just some of the most famous brands that produce products for men specifically and have done so for the past few years.
Makeup Brands For Men
Makeup products for men will usually differ from products made specifically for women. This difference is because men and women have different skin textures and facial hair. Men may have rougher and drier skin compared to women, especially since the skincare industry has generally catered to women's particular needs for decades.
Nonetheless, like any product or brand, the makeup industry has evolved and is finally producing men's makeup at the same quality level as women's makeup. Makeup brands like Shiseido, Fenty Beauty, Tom Ford, Glossier and Smashbox are prominent in the men's makeup world because of their popularity and high-quality products. Some of the most popular makeup products in many men's lines are eyebrow tints, concealers, primers, and foundations.
These products are so popular for men because they are universal. Men usually have bushier eyebrows, thicker skin, and deeper pores, so it's crucial for these makeup brands to cater to these specific areas for men to get the most out of them.
Men's Makeup Brands You Didn't Know
Many prominent male figures in the spotlight have been wearing makeup since the early 1970s. However, it wasn't always so acceptable for men to wear makeup, and with this in mind, many brands didn't start introducing male-oriented products until the early 2010s.
Brands like Tom Ford and Fenty Beauty—which you probably recognize for either their iconic and popular Tom Ford sunglasses or women's cosmetics—have found their way into the men's makeup world for a good reason. These popular brands are expanding their usual product selection for inclusivity, especially since the boom in men wearing makeup.
As mentioned above, here is a list of some of the most popular brands that offer makeup for men, with some of their most popular products:
Shiseido
Shiseido offers a men's product line based on the latest research that helps nurture and maintain healthy skin. Shiseido's main makeup products for men include Vibrant BB Moisturizer, Lip Balm, Eyebrow Fixer Duo, and the Targeted Pencil Concealer.
Fenty Beauty
Fenty Beauty by Rihanna is an excellent makeup range for any gender. The brand offers more when it comes to its new skincare line. However, for men's makeup, their most popular products are the matte contour Skinstick and the Pro Filt'r Hydrating Foundation, which is available in 50 shades.
Tom Ford
As a designer brand, Tom Ford also offers a smaller makeup line for men, but with some of the best quality ingredients on the market today. Their most popular products are the Hydrating Lip Balm, Brow Definer, and Concealer.
Glossier
On the more affordable end, Glossier offers products that cater more towards natural makeup looks, which is perfect for men who are still adjusting to the idea of makeup. In this case, their Perfecting Skin Tint is an excellent lightweight foundation for men and is available in 12 shades.
Smashbox
If you are looking for a suitable primer for men, look no further than the Smashbox Photo Finish primer. This primer is one of their most popular products for both men and women, as it softens skin and blurs flaws.
A Booming Industry
The men's cosmetic industry continues to grow rapidly, with 2019 being the best year for global revenue in men's skincare. Brands continue to promote and introduce new men's makeup lines, which gives a good indication that they will continue to grow and evolve.
Men's skincare has specifically grown alongside the cosmetics industry, as these two go hand-in-hand. Many brands, especially Fenty Beauty and Tom Ford, have already offered specific skincare products for men—giving a lot of hope that it will popularize in the future.
Men's Makeup is Important
For cosmetics brands to continue to be inclusive, they need to produce men's makeup. Whether it's a lip balm, primer or foundation—men deserve to upkeep personal skincare preferences if they want to. Luckily, the makeup industry isn't going anywhere, and men's makeup and skincare will continue to popularize in the future.