Decorating your home shouldn't be an expensive affair. Instead, you must concentrate on creativity and how efficiently the textures, colors, and hues can be used for getting the job done. Although setting up exquisite woodwork or high-end wallpapers is always an option, you should solely focus on using the underrated items for planning the ultimate home décor hack.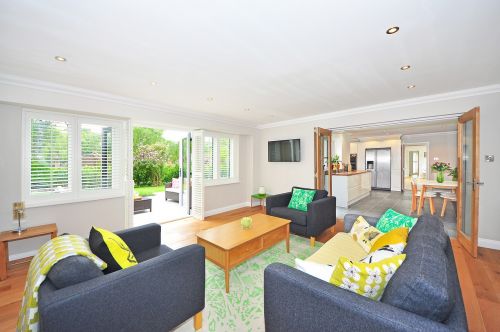 In the subsequent sections, we shall take a look at 5 of the most innovative home décor strategies that emanate creativity while offering a personalized touch and that too without breaking the bank:
Décor Hack 1: A Bespoke Router Cover
Have you ever imagined designing a router cover that concerns using one of your oldest books?
If not, this personalized décor strategy is handpicked for you and can be implemented at no additional cost. Select a book that has the most vibrant cover and hollow out the same for accommodating the body of the router. The antenna that sticks out renders a sense of contrast to the overall décor arrangement.
Décor Hack 2: Customized Prints
If you love the idea of personalized home décor, customized prints are the best possible solution. You can either get a canvas printed with the family picture or consider mounted prints which are more like frameless photographs. Besides that, you can also consider photo plaques for the study and canvas prints for the drawing area.
Décor Hack 3: Sharpies are Handy
For kids and the more adventurous members of the family, sharpies on bulbs are extremely intuitive. While they aren't going to add to the décor in general, you can experience the fun once the lights are switched on and different shapes are cast on the walls.
Décor Hack 4: Ropes and the Rustic Rooms
If you can spare some old-school gunny ropes, consider using them to hang the curtains with. This approach renders a bucolic look to the interiors while adding a different kind of appeal to the existing home décor arrangement.
Décor Hack 5: Paint the Sides of your Dresser
Consider painting certain parts of your old furniture to make them come back to life. However, if there are kids at home, stealthily paint the side of their dressers with different color combinations, just to throw in a quick surprise.
Each one of the mentioned techniques is easy to implement, extremely cost-effective, and render personalized touches to your existing setup.