While most gyms have all the equipment you need for any workouts, exercises, or other fitness goals you can think of, there are also a lot of benefits in working out at home. Gym subscriptions aren't cheap, and sometimes they come with add-ons you don't really need or use. Also, you don't have to deal with the smell of sweat-stained surfaces and walls.
Obviously, if you want to enjoy a quality home workout, you need to invest in fitness equipment. Fortunately, they're easier and cheaper to get nowadays. So, if you're thinking of canceling your gym membership and committing to creating your own home gym, then here are some important things and tips you need to know.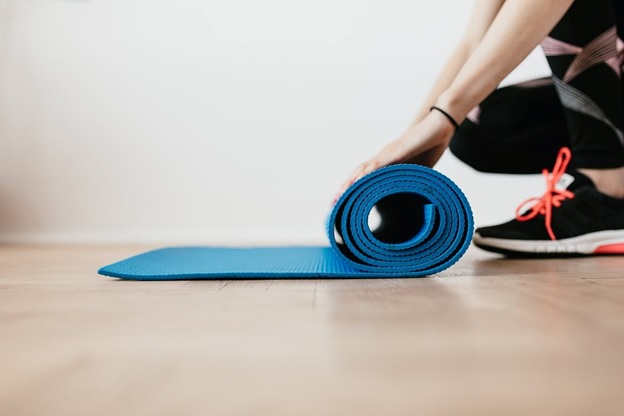 A complete guide for setting up your home gym (Image Source: Pexels)
Find a space
The space you need depends on how much room you have in your home and the workouts you want to do. This is an important dilemma faced by city dwellers, regardless if you are choosing between a condo vs apartment. For limited spaces like tiny apartments, at the very least you need to find an area for a yoga mat. With that little space, you can do your core exercises, stretch, and most floor exercises. The porch, an unused corner, or walk-in closet will do.
If you're into heavy lifting, then you need a bigger space to accommodate your weights and barbells, dumbbells, pull-up bar, flat (or adjustable) bench, squat rack, kettlebells, etc. This can take up a whole room. You can use your garage, a spare bedroom, or an empty home office for this purpose.
Obviously, make sure you like being in that space, to begin with. Make the area motivational. You can decorate it with quotes or inspiring photos, or paint the walls with your favorite color.
Home gym must-haves
The beauty of home workout is you don't need a lot of equipment to have a good sweat session. As a matter of fact, just doing bodyweight exercises can be enough. As your fitness level progresses, however, you will need equipment to challenge your body and keep your workouts fun and interesting.
To get your home gym started, you will need:
Yoga mat
Resistance bands
Dumbbells, kettlebells, medicine balls
Skip rope
Foam roller
You can get a good full-body workout and stretch just by using these basic tools alone.
For athletic, strength, and weight training, regardless of your goals, here are a few must-haves:
Flat bench (or adjustable bench)
Olympic barbell and dumbbells
Kettlebells and weight plates (iron or rubber, depending on your budget)
Squat rack with a pull-up bar
Jump rope
In addition to investing in these home gym must-haves, make sure you have the right fitness gear, as well.
Building on a budget
A home gym can be expensive, especially if you turn a whole garage into a complete home gym. However, there are countless ways to build one even on a budget.
A good place to start your shopping is at off-price department stores, sporting goods stores, and big-box stores. Also, you can save a lot by buying in bundles. For bigger and heavier items, you can always opt for pre-loved and second-hand options. There are lots of benches, pull-up bars, barbells, dumbbells (check out this comparison between top brands in the market), weight plates, and exercise machines sold in Facebook Marketplace, Facebook groups, Craigslist, and second-hand stores.
If you're starting on your fitness journey, then you can exercise for free by using your own body weight. There are many video tutorials online that you can follow on YouTube and even Facebook.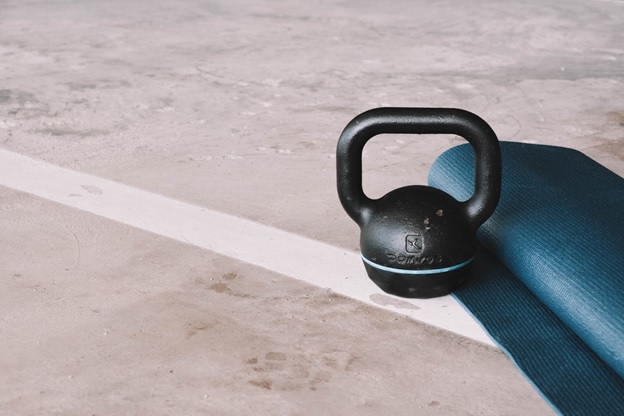 Essential items you need to build a home gym. (Image Source: Pexels)
Avoid the gimmicks
There's not a shortage of ridiculous and cheesy fitness tools out there (i.e. Shake Weight, Ab lounge, ThighMaster, Ab Circle). For the most part, these products don't work. So, don't waste your money on them.
Have a full-size mirror
The mirrors in gyms serve a purpose–so people can watch themselves do the exercise correctly. While some may use it for posing and flexing, it's actually there to help you correct your form and minimize the risk of injury. This is particularly important if you're working out at home alone.
Get the most out of your home gym
It's good to have foldable equipment and tools that you can easily stash away in your closet or under your bed, but how likely are you going to pull it out and use it? Get the most out of your equipment by using them as often as possible.
Find a dedicated spot to store your workout equipment and gear easily. Also, stock your workout area with water bottles, towels, and a Bluetooth speaker or anything that can make your workouts fun and entertaining.
Invest in advanced and versatile equipment and programs
As you improve in your fitness, you may need to invest in advanced equipment that will keep you motivated in your home workouts. You can never run out of options out there, and there will always be new innovative stuff that can make home workouts challenging, fun, and interesting, like spin bikes, elliptical machines, pull-up/dip tower stations, adjustable dumbbells, etc.
Also, there are many awesome fitness trainers online who can guide you on your fitness journey. You can subscribe to their programs, or buy their apps or ebooks.
Conclusion
Put everything to good use. Invite friends to work out with you. Just like in the gym, you will get the results you want if you stay consistent with it.