When going on holiday, many people will prefer the quietness and convenience a private villa offers over any hotel establishment. Villas offer something closer to a homely feel, and can even be an upgrade in many cases. It's also a great way to get away from some of the hustle and bustle of a city like Mykonos while enjoying all of its charms. However, all of this can be negated by either arriving ill-prepared or working with the wrong rental service. In this article, we're going to give you six important questions you should ask before renting a villa on the island.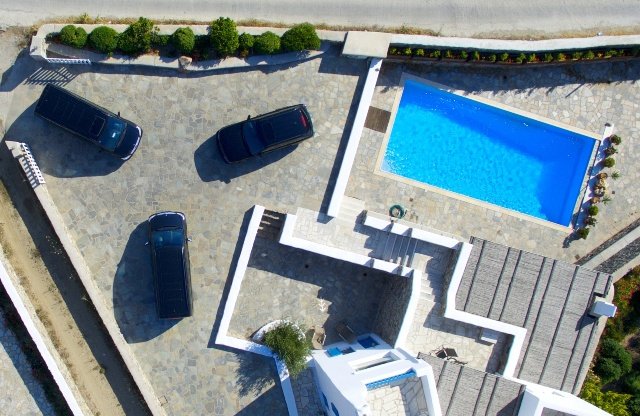 1. Where is the Property Located?
Although many sites don't list the exact location of villas for privacy, it's important to get an idea of where it'll be located. Try to get the address of the property in order to plan for the trip. This is important for travellers who may want to explore the local area, use public transportation, or simply know how close they are going to be to local attractions. Or you may actually want the total opposite and be looking for something as far away from the action as possible.
If you want to facilitate your search for Villas in Mykonos, go for a reputable agency with many lots around the island. Agencies like BlueVillas offer a range of villas in Mykonos and they'll be able to find you something that fits what you're looking for. Don't be afraid to give them your exact criteria a far as location goes and they'll be able give you some recommendations according to your needs.
2. How Good is the Mobile Reception?
People often want to get as far away from their mobiles as possible when on holiday. However, you never know when an emergency might strike, so it's important to always have good mobile coverage. Or you may need a mobile phone for personal or professional reasons and want to make sure it's covered. Even in a popular destination like Mykonos, some accommodation locations may be too secluded to have quality mobile access. So, make sure that you research the area where you'll be staying and enquire whether the reception in the area is any good just in case.
3. What is the Cancellation Policy and Where Can I Find a Copy?
Holidays are often cancelled at the last-minute due to emergencies and other unexpected situations. While it may not be possible to recoup all holiday related costs, find out about the cancellation policies prior to renting a villa. The cancellation policy should define the terms if you or the owner cancel the rental. This will allow renters to decide if they should purchase trip cancellation insurance. Most cancellation policies offer a reasonable time frame but you will likely lose a deposit so insurance may be a good idea.
4. Who Do I Contact if Something Breaks?
Just like your home, things stop working on vacation as well. The power may go out, plumbing may back up, or the fridge may start making strange noises. Regardless of the reason, you need a contact for when things go wrong. This may be the name of the rental agency or the property owner but there should be a number to call at any time if needed. Only call outside of normal hours in an emergency but store this information so it's easy to find.
5. What Supplies are Included and Not Included in the Rental?
Every rental property comes with different amenities. Don't expect that all rental properties will have a stocked kitchen or come with linens. In some cases, everything is provided while others may have you bring your own. If you're arriving later in the day, you'll especially want to know what to bring. Look for a list of what's included and ask questions if needed for any specific items. As a rule, if it's not on the list, you'll probably have to supply that item yourself.
6. What are the Total Fees Related to the Rental?
Although many rental properties have a listed fee, there can also be additional fees that are unknown until you arrive. Cleaning fees, maintenance fees, security deposits, and even local taxes can add to the cost. If you don't want to experience any additional costs, you'll want to ask ahead of time. If you're securing the property with a deposit, review the rental paperwork to determine how it will be returned and when it will be returned. Ask for any additional fees or costs before renting a property to avoid surprises. Also, keep a copy of the rental agreement in case there are any disputed costs.
Make sure that each and every one of these questions are answered before you think about renting a villa in Mykonos. Do a little extra homework before you go. Asking these questions before committing to a rental will allow you to avoid any unpleasant surprises during your trip.