A functional kitchen is one of the most important design features of a working home. No matter whether you're single, a couple, or a large family, having an inviting and practical kitchen is an absolute must. Even if you despise cooking, a beautiful kitchen remodel can suddenly make the idea of whipping up healthy meals for yourself that much more inviting. After all – if you can't stand the way your kitchen looks and feels, then chances are, you're going to avoid spending time in there.
So how can you ensure your kitchen renovation goes to plan? Here are some tips on How to Find A Professional Plumber.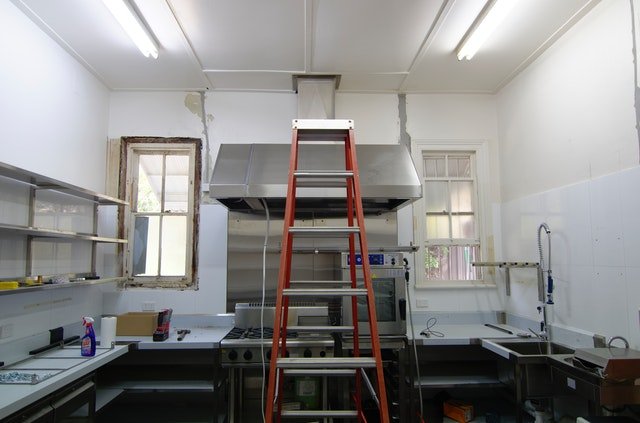 Consider Your Fridge Space
A lot of people when remodeling would like to improve the size of their fridge, especially if you prefer the idea of a double-doored model rather than a single fridge. If this is the case, you should plan to leave room for your fridge from the very beginning, as once your new cabinets are installed, you won't be able to increase the fridge space and will have to work with what you have. So, if you want a huge fridge, leave a huge space!
Think About Your Sink
Similar to the space you need to leave for your fridge, you also need to consider what kind of sink is ideal for you before you install certain cabinets. There are many options for sinks, after all, and it's more important if you're avoiding a dishwasher and will be washing dishes by hand. Your kitchen sink consideration should include the size and depth you would like (or can comfortably fit into your desired worktops) and also the sort of tap design you would like. You can also consider whether you would like a garbage disposal installed underneath your sink.
It's a good idea to get the advice of local plumbers if you're unsure about your sink's pipework and design.
Contemplate Adding an Island
A lot of dream kitchen renovations include an island, which can be the perfect spot for cooking and preparation, and also add extra space and sociability to your kitchen. However, kitchen islands take up a lot of valuable floor space, so if your kitchen is on the small side, an island may not be right for you. If you're a single individual, an island may not be an obstacle, but if you're a large family with a small kitchen then an island may serve as a barrier to the family being together in the kitchen at the same time.
Islands are perfect for extra storage and cooking space, though, so weigh up the pros and cons before you commit.
Get Creative with Your Storage
A kitchen renovation is the perfect time to install as much storage as you need when you're having new cabinets fitted. This is because you can implement ideas like under-cabinet storage or pull-down racks, which can add a significant amount of space for certain items without compromising on your floor space. This is also the perfect idea for a small kitchen where space may be limited.
Order Your Countertops After Your Cabinets Are Installed
You may be tempted to order your chosen countertops at the same time that you are ordering your cabinets, but cabinet dimensions can vary ever so slightly once installed due to the shape of your kitchen (if a wall is just a tiny bit off-center, for example). It's a good idea to wait until your cabinets are installed to then measure exactly the dimensions you need for your countertops in order to gain the correct size and fit.
Match All Your Appliances
If you want a consistent and flowing look for your new kitchen, you'll want all your appliances to match. This can make your new kitchen look smoother and smarter. If you have the right budget, then consider updating old appliances which don't match the new ones you're planning to buy – or else wait until you can afford a full set. Having a cream microwave with a blue kettle and a red toaster, for example, doesn't quite scream consistency (unless that's your taste, of course!).
As with any renovation, proper planning is the key to success in a kitchen update. Always watch out for wonky walls and difficult corners when planning your new fittings and cabinets, and also ensure you always triple check your measurements and have the right products installed. It's also important to consider your lifestyle and ensure you seek appliances and kitchen features which work best for you to make your kitchen a pleasant place to spend time in.