Advertisements
Maintaining a healthy figure with a healthy diet is important at any age. But as we grow older, healthy eating habits become even more critical and trickier. Our metabolism slows down naturally as we age and we become more likely to develop chronic conditions. Healthy nutrition will make us feel better, look healthy, and it will give our bodies the strength to fight and manage heart disease, diabetes, and some types of cancers. The requirements for balanced diets and healthy eating habits may change slightly for elders, that's why we collected some diet tips for seniors that they must know about.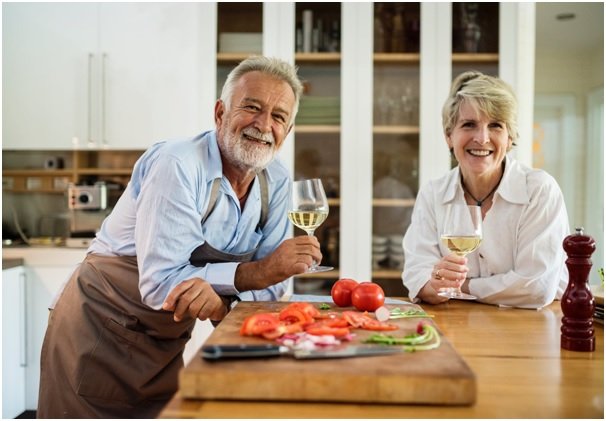 Hydrate And Consume More Liquids
Drinking water can do wonders to the body. It's extremely crucial that you make sure you are drinking your recommended daily water intake, usually, for most people, it's 8 glasses of water per day. Besides water, you can drink sugar-free juices and fat-free milk. As we grow older, our stomach tolerance for digesting milk products gets weaker, so fat-free milk might do the trick to get the calcium you need without bothering your stomach.
Plan Your Meals