Is rice one of your most favorite foods ever? Think beyond fried rice! All those times when you were wondering what to make with rice are far behind you. Today, we are sharing with you one of the most inspiring and super easy-to-cook recipes with white rice. White rice is so much more than a vehicle for soaking saucily stir-fried and drowning in curry sauce. It is endlessly versatile! And it offers endless can't-stop-eating-it delicious recipes that you must try immediately. Quick to prepare and easy to make, white rice can form the foundation of sensational rice meals. Here is our top rice meal that all food lovers will simply adore. If you still have any doubts about what to cook for today's lunch, don't doubt at all. Just scroll down the page to explore the easiest and most delicious recipes of them all.
One-Pot Greek Chicken and Lemon Rice
Chicken and rice? There is definitely no better combination ever! Chicken marinated in lemon and garlic backed on top of lemon rice so the juices leech into the rice is the winning combination for all food lovers. Here is what you will need to prepare it: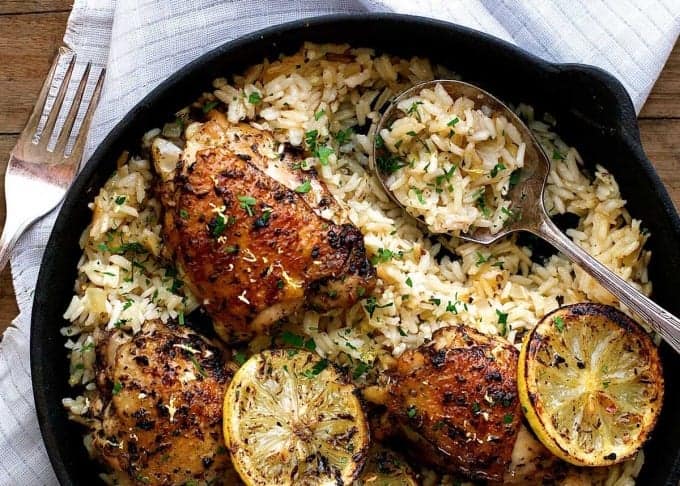 source 
For the chicken and marinade
5 chicken thighs, skin on, bone-in
1-2 lemons plus 4 tbsp lemon juice
1tbsp dried oregano
2 garlic cloves, minced
½ tsp salt
For the rice
1 ½ tbsp. olive oil, separated
one small onion, finely diced
a  cup (180 g) Extra Long Grain Carolina® White Rice, uncooked
1 ½ cups chicken broth/stock
¾ cup water
1 tbsp dried oregano
¾ tsp salt
Black pepper
Cooking instructions
First, combine the chicken and marinade ingredients in a ziplock bag. Set them aside for about 20 minutes. If possible, set them aside overnight for better taste.
Preheat the oven to 180°C/350°F first.  Then remove the chicken from the marinade. Reserve the marinade for later.
Heat ½ tbsp. olive oil in a deep, heavy-based skill over medium heat. Place the chicken in the skillet and cook it until golden brown on one side. Then turn it on the other side and cook until brown gold. When done, remove the chicken and set it aside for later.
Pour off fat and clean the pot with a scrunched-up ball of paper towel to remove black bits. Then return it to the stove again. Heat 1 tbsp olive oil in the skillet over medium-high heat. Add the onion and sauté for a few minutes and cook. Then add the Extra Long Grain Carolina® White Rice and the remaining rice cooking ingredients. Pour the reserved marinade over the ingredients.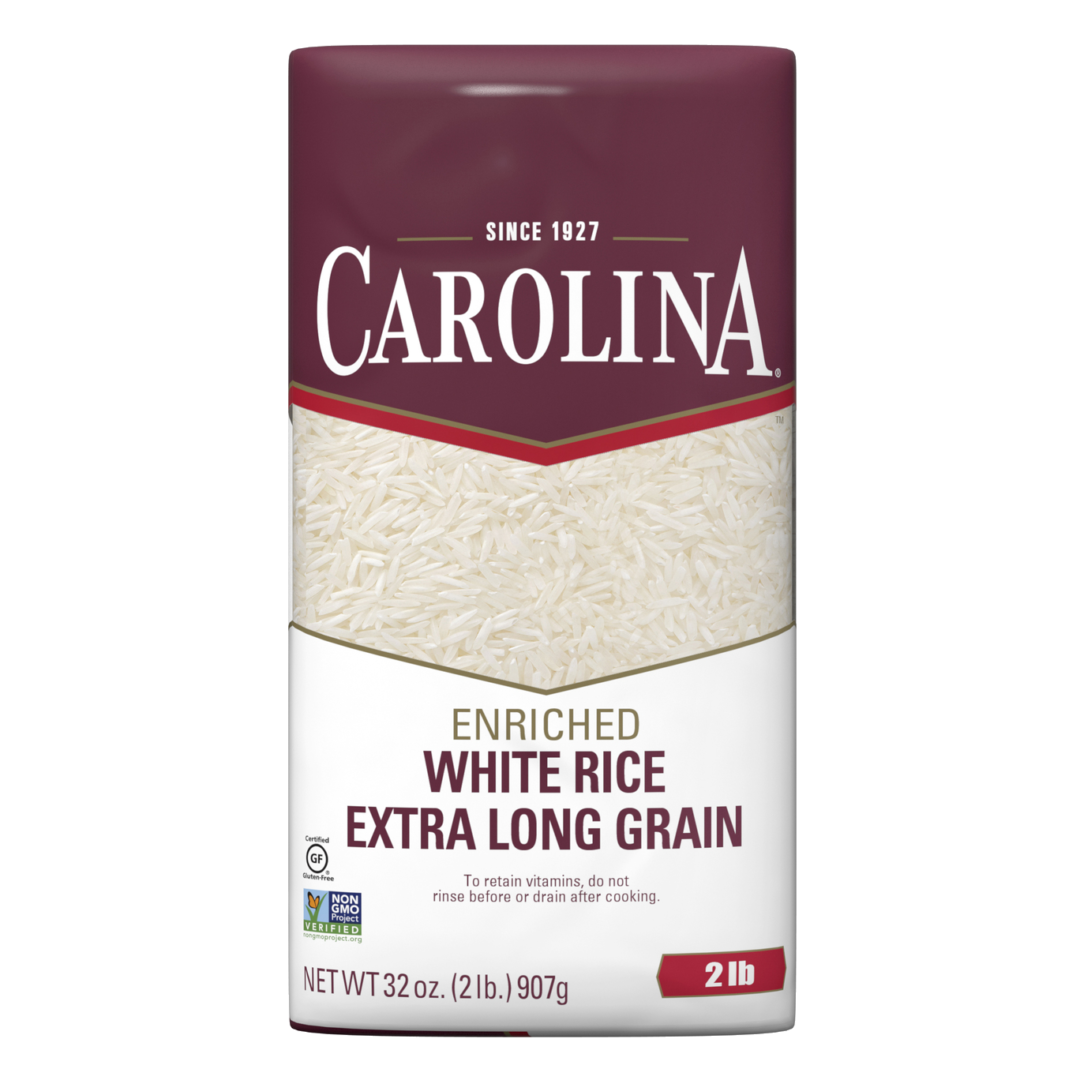 Cook until the liquid comes to a simmer and let it simmer for about 30 seconds. Then, place the chicken on the top of the ingredients with a lid on the skillet. Bake in the preheated oven for around 35 minutes. Remove the lid and bake for a further 10 minutes.
Once the liquid is absorbed and the white rice is tender, remove it from the oven and allow resting for 2 to 10 minutes. Serve and garnish with a garnish on your taste. Parsley or oregano and fresh lemon zest can be a perfect garnishment for this delicious meal.
Bon Appetit!